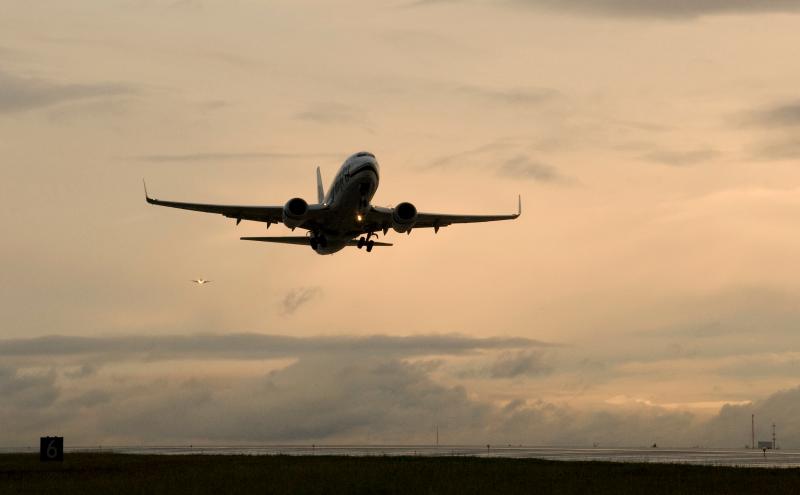 January 30, 2020
On January 29, 2020, the Washington State House of Representatives passed House Bill 1110 – a critical step toward creating a Clean Fuels Standard along the entire West Coast.
 
In Washington state, the entire transportation sector, including aviation, cars, trucks, boats, and trains, is responsible for 40 percent of the state's carbon emissions.  
House Bill 1110 creates economic incentives to produce low carbon feedstocks, manufacture, transport and use clean fuels that benefit the health, environment, and climate of Washington state.
A top legislative priority for the Port of Seattle the last three years, this policy advances our commitment to addressing climate change and reducing the impact of Port operations on our surrounding communities and environment.
"The economic and environmental havoc caused by the increasing prevalence and intensity of forest fires and decline in Puget Sound marine life underscore the urgency to reduce carbon emissions," said Port of Seattle Commissioner Fred Felleman. "Having access to renewable fuels produced in Washington state could instantly reduce the environmental and community impacts of all transportation sectors."
As the operator of Seattle-Tacoma International Airport and the region's the largest seaport, the Port of Seattle is deeply invested in decreasing the carbon emissions associated with our operations and facilities. The passage of House Bill 1110 creates the incentives needed to further our work across all Port facilities and create a local supply chain for sustainable aviation fuels. 
Progress in partnership
Boeing, Alaska Airlines, Washington State University and the Port have been working for more than a decade to develop a regional supply chain for aviation fuels made from renewable resources. 
The Port is proud to partner with fellow local, regional and state governments, leading businesses and community organizations in supporting the passage of a Clean Fuels Standard. At a press conference at Seattle-Tacoma International Airport (SEA) on January 10, 2020, Governor Jay Inslee, State Representative Joe Fitzgibbon, State Senator Joe Nguyen, Alaska Airlines, and the Port of Seattle, among others, called on the State Legislature to adopt a Clean Fuel Standard in its 2020 legislative session.
The development of clean fuels in Washington state could benefit agricultural and timber communities that produce ample biomass to supply renewable feedstocks for bio-fuel as well as provide economic stimulation to the tech sector.
Tom Ranken, President and CEO of CleanTech Alliance, which represents over 400-member organizations to facilitate the generation and growth of cleantech companies and jobs, added: "On behalf of the CleanTech Alliance Executive Committee, I'd like to express my deep appreciation to the Washington State House of Representatives for the passage of the low carbon fuel standard legislation, Washington HB 1110. We now call on the Senate to support the House's efforts so that we can join California, Oregon and British Columbia to create a united clean air corridor across the entirety of the West Coast, which will create jobs that improve the quality of our air, water and climate. We believe that enacting a low carbon fuel standard may quite literally save lives."
"By generating jobs that protect the climate, public health and the economy, the Port of Seattle views the passage of a Clean Fuels Standard as essential to its triple bottom line," concluded Commissioner Felleman. 
Contact
Perry Cooper | SEA Airport Media Relations
(206) 787-4923 | cooper.p@portseattle.org