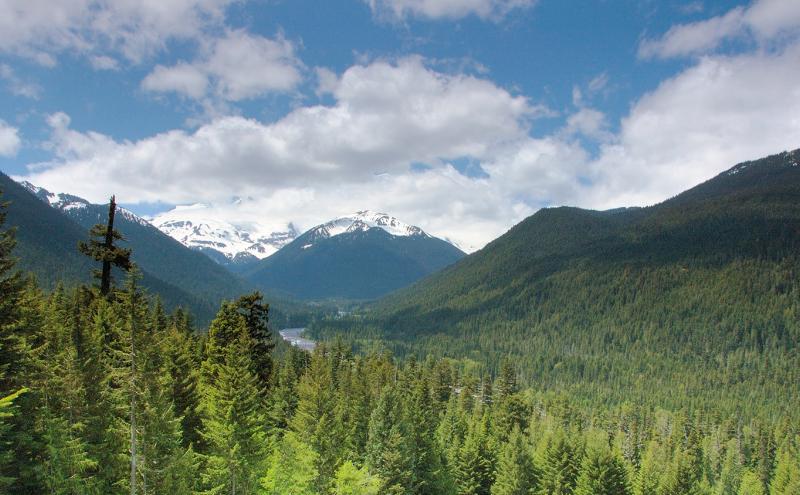 Statewide program to fund promotion of destinations, environmental tourism
December 11, 2018
Port of Seattle Commissioners approved a fourth annual round of funding for the Tourism Marketing Support Program, which provides matching funds for organizations throughout the state of Washington to promote tourism. The $200,000 approved must be matched by the grant organization and used for publicizing and attracting visitors to their destinations.
"The Port of Seattle will continue to lead on promoting the sights and destinations of our great state, as tourism means jobs and economic opportunity. The Port is proud of our partnerships with communities around Washington," said Commissioner Peter Steinbrueck. "We look forward to having another great round of grant recipients that will entice visitors to come to our state."
"Discover Lewis County is extremely grateful for the support that gave us the opportunity to impact new markets in California that we otherwise would not have been able to reach," said Tamara Hayes, Discover Lewis Director. "It allowed us to share our outdoor eco-tourism experience through a video campaign about our great wilderness and forest lands available to visitors in Washington state."
The deadline for submitting a completed application form and proposal is February 1, 2019 at 2 p.m., with completed application form and proposal delivered as one application document via email to: application@portseattle.org. The application form must be signed by the responsible official.
An Information Session for the 2019 tourism marketing support program is scheduled on Friday, January 11, 2019, 10:00 a.m. – 11:00 a.m., at Port of Seattle, Pier 69, 2711 Alaskan Way, Seattle, WA 98121, Room 2DEast. Parking is available at the Bell St. Parking Garage (9 Wall St.). You may attend in person or conference call-in.
Pre-register here by January 10th to attend the Information Session.
Since its establishment in 2015, the Port of Seattle's Tourism Grant Program has provided 40 organizations across the state over $437,000 in funding that has been matched by over $312,000 in sweat equity, materials, and donations by partner organizations.
Contact
Peter McGraw | Maritime Media Officer
(206) 787-3446 | mcgraw.p@portseattle.org