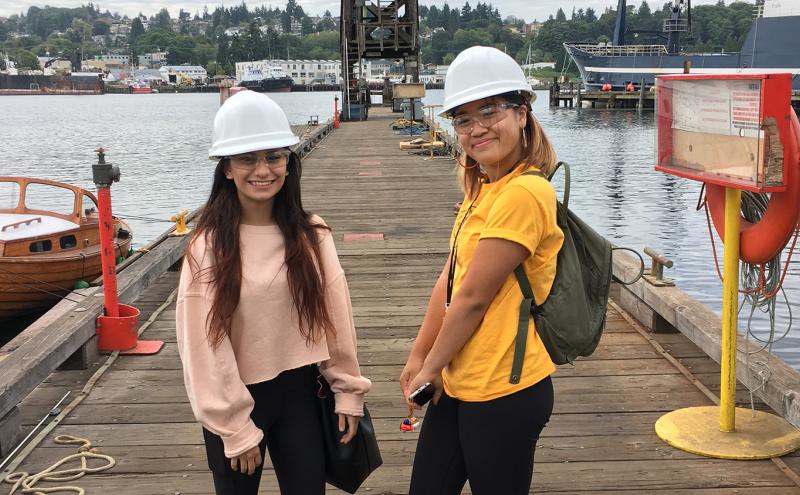 Funds will provide training and services to youth 16-24, internships
November 18, 2022
The Port of Seattle Commission will provide $4.1 million over three years to partner with maritime industry employers, provide training and services to young people between the ages of 16-24, and place youth in internships that may lead to full-time employment in entry-level maritime roles.
"The Port of Seattle continues its investment in youth for job-training opportunities in much-needed positions throughout our region," said Port of Seattle Commissioner Hamdi Mohamed. "You can see the need for a new generation of maritime workers everywhere — from our ferry system to the crowded docks of our waterfront — we need young people to see it too and get involved."
The pilot program will partner with:
Great, well-paying careers await youth throughout Puget Sound. The program's goal is to reach under-served communities and those furthest from opportunities. Interested applicants should sign up now for our Equity in Action newsletter for updates.
Contact
Peter McGraw | Port of Seattle Media Officer
(206) 787-3446 | mcgraw.p@portseattle.org