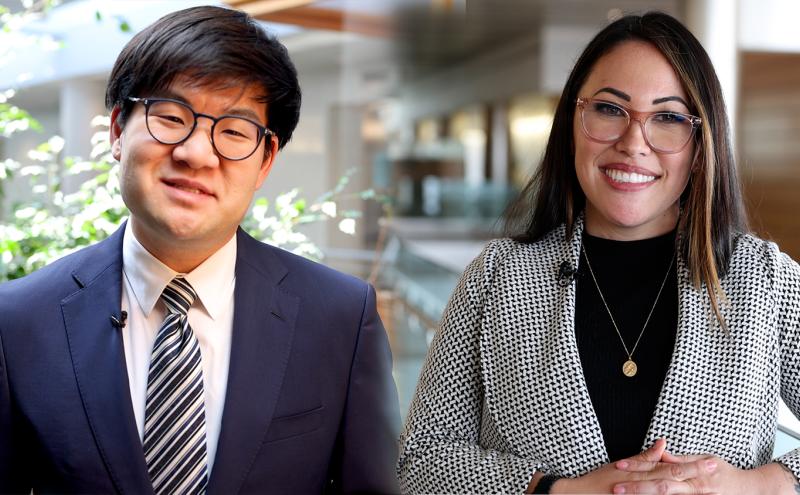 May 26, 2023
The Port of Seattle Commission continues the recognition and celebration of Asian American, Native Hawaiian, and Pacific Islander (AANHPI) Heritage for the Month of May. The proclamation adopted by the Commission emphasizes the role of AANHPIs leaders and communities in pressing for civil rights and economic equity and the importance of advancing future leaders through mentorship and opportunities.
"This proclamation honors the profound impact of leaders such as Bob Santos, Wing Luke, Phil Hayasaka, and Alan Sugiyama on the advancement of AANHPI rights in the Pacific Northwest," said Port of Seattle Commission President Sam Cho. "Our nation's history is rich with the toil, labor, and bravery of the AANHPI community and the contributions they've made."
The legacy of these leaders lives on today in institutions such as the Wing Luke Museum in Seattle, the only pan-Asian Pacific American museum in the country, and thriving communities from the International District to White Center, to Bellevue, and beyond. AANHPI communities throughout the region have a long history of policy victories and entrepreneurial and trade accomplishments, helping to make Washington State what it is today.
"This year, we celebrate a legacy of advocacy and achievement for civil rights, political representation, and economic inclusion," said Port of Seattle Commission Vice President Toshiko Hasegawa. "Throughout time to today, we have benefitted from the tremendous leadership of so many Asian American, Native Hawaiian and Pacific Islander leaders, organizations, and communities, who care enough about unfairness and justice to lean into the conflict and demand change. This month, we re-tell the stories of our heroes and heroines, who have helped tear down barriers and raise the bar for all of us. This education is key to preserving the valuable lessons of the past and inspiring the next generation of leaders."
The proclamation notes that as the 'Gateway to Asia and the Pacific,' Asian nations make up the top nine international maritime shipping trading partners for the Port of Seattle via the Northwest Seaport Alliance: China, Japan, South Korea, Vietnam, Taiwan, Thailand, Indonesia, Philippines, and Malaysia.
The annual Asian and Pacific American Heritage Week was introduced by Congressmen Norm Mineta and Frank Horton in 1977 and transformed over the following decades into a month-long celebration known as APA Heritage Months officially designated in 1990.
Throughout the month, Commissioners Cho and Hasegawa will share their experiences as AANHPI leaders with Port employees, commit to building an inclusive and unifying environment for all, and acknowledge the importance of advancing leaders through opportunities.
Contact
Peter McGraw | Port of Seattle Media Officer
(206) 787-3446 | mcgraw.p@portseattle.org