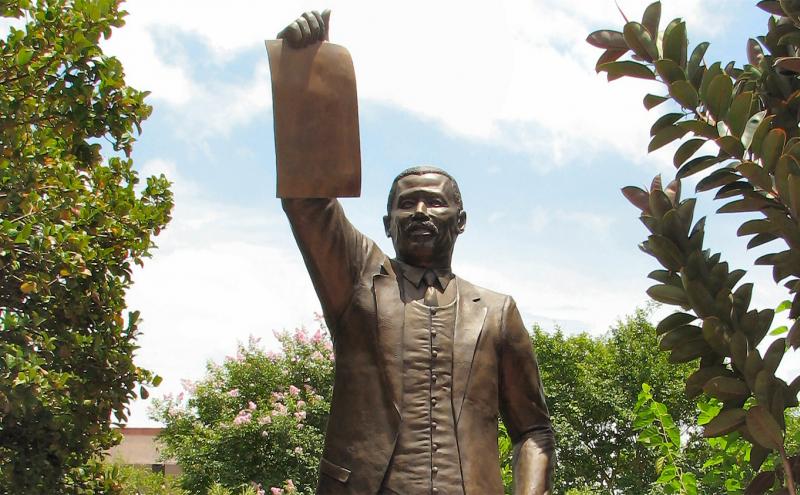 November 17, 2020
The Port of Seattle Commission voted today to make Juneteenth a Port-paid holiday for non-represented employees. The adopted proclamation to celebrate and commemorate Juneteenth as a holiday will go into effect on the next June 19, in 2021.
"Racial oppression is deeply rooted in our nation's early beginnings — from the mass exploitation and mistreatment of Native American populations to the enslavement of Black Americans — and acknowledging this checkered past is essential to healing and creating a more equitable future," said Peter Steinbrueck, Port of Seattle commission president. "Adding this holiday is a step toward acknowledging this history today."
"Juneteenth is a day to reflect upon how we can serve to create a better, more equitable future for all members of our community, one where Black Americans everywhere can realize the freedom and equality first promised over 150 years ago," said Sam Cho, Port of Seattle commissioner.
Juneteenth, otherwise known as Black Independence Day, commemorates the day in 1865 when enslaved people in Galveston, Texas heard the news of their freedom, two years after President Lincoln issued the Emancipation Proclamation. Juneteenth is a day to celebrate and honor the influence and the history of Black Americans and to recognize the resilience, intellect, and the many contributions the Black American community has made to Washington State, and the United States.  
"The addition of Juneteenth as an official Port holiday is one way that we, as an organization, celebrate the achievement and culture of Black Americans, acknowledge the harmful legacy of slavery and generational inequities of systemic racism, and show that we believe that Black Lives Matter," said Patricia Ly, National Board Member and Regional Director of Blacks in Government, Port of Seattle Chapter. "It is one way that we send a message to our community and our employees that we are centering racial justice in our work."
The Port's vision for equity is to develop an organization that mirrors — throughout its breadth of operations and services and within its leadership hierarchy — the diversity of our community, instills principles of equity in its culture, and ensures a fair and intentional distribution of opportunities with the goal of expanding economic development and quality of life for all.
The Port believes it is critical that existing and historical inequities are recognized, so that they can be addressed and overcome together. The addition of Juneteenth as an official Port holiday is one way that Port is celebrating the achievements and culture of Black Americans, acknowledging that Black Lives Matter and reaffirming a commitment to addressing the harmful legacy of slavery and generational inequities of systemic racism.
Contact
Peter McGraw | Media Officer
(206) 787-3446 | mcgraw.p@portseattle.org
Photo credit
: "Juneteenth Statue / Former State Rep. Al Edwards" by
ניקולס
 is licensed with CC BY-SA 2.0. The Statue in Galveston, Texas, depicts Al Edwards, who authored a bill making the date of June 19 an official Texas state holiday commemorating Edwards and the emancipation.