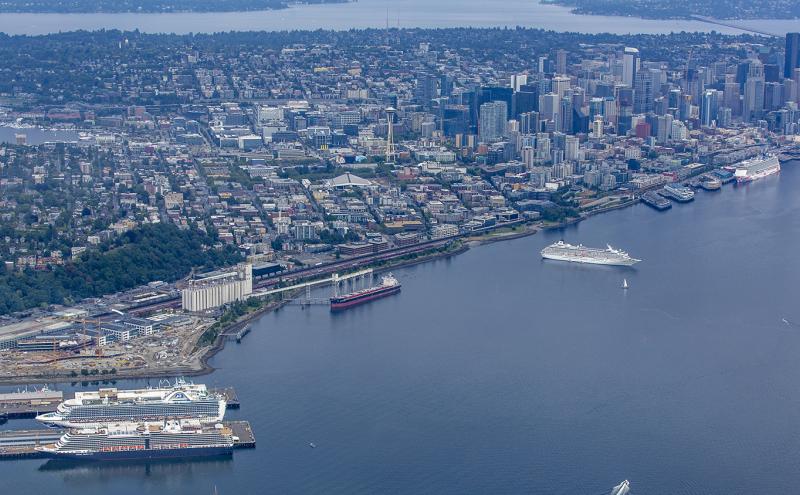 July 6, 2020
While our current focus must be on public health, we look forward to the day when local and federal health authorities can declare it is safe and the cruise industry rebounds robustly in support of local jobs, area businesses, and full economic recovery.
In the meantime, we will continue to work with our public health partners from the national to local level, along with our cruise stakeholders and partners to implement enhanced procedures that will ensure that our cruise terminals and facilities are safe for the community, passengers and crew, as we look to the 2021 season and beyond.
We will also be looking at best practices put in place currently by health authorities and cruise lines that have begun operations in other parts of the world. These health models - and their results - will inform our deliberations and decisions as we consider further cruise operations. 
Cruise has been an integral business line for the Port of Seattle and an important part of our regional economy for the past 20 years. Prior to the COVID-19 pandemic, the Port of Seattle was forecasting a record year for 2020 with 233 cruise vessels scheduled to sail from Seattle with an expected 1.3 million passengers expected through our terminals this season, supporting 5,500 jobs, and providing nearly $900 million in economic impact for our region.
Contact:
Peter McGraw | Maritime Media Relations
(206) 787-3446 | mcgraw.p@portseattle.org