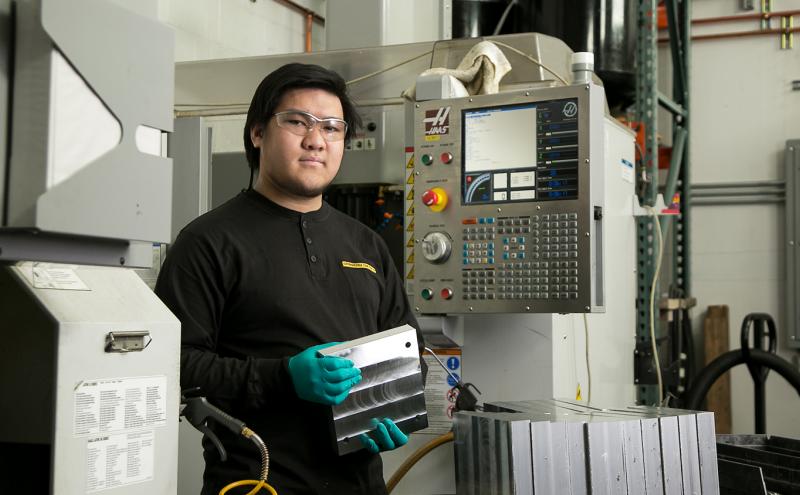 Port Equity Index identifies disparities and helps direct support to areas of greatest need
September 13, 2021
The following press release is available in Amharic, Arabic, Korean, Russian, Somali, Spanish, and Vietnamese:
በአማርኛ ያንብቡ

Af -Soomaali ku akhri
اقرأ باللغة العربية
aqra biallughat alearabia
Leer en español
한국어로 읽기
hangug-eolo ilg-gi
Đọc bằng tiếng Việt
Читать по русски
Chitat' po russki
 
 
 
 
 
 
After a successful first year, the Port of Seattle launched the second cycle of the South King County Community Impact Fund Economic Recovery Program, continuing to lead the region's economic recovery in communities hardest hit by COVID-19. Community-led organizations are invited to submit proposals for projects with outcomes related to workforce development, job creation, or economic recovery in Port-related industries. Proposers may request  up to $100,000 for a single year of funding and up to $250,000 for multi-year funding. Proposals are due by October 25, 2021.
"The South King County Community Impact Fund is a true community partnership with historically underserved near-airport communities," said Peter Steinbrueck, Port of Seattle Commissioner.  "As a Port, we're leveraging our resources to fund programs that support economic recovery, environmental health, and increase equity with communities most deeply impacted."
The Port of Seattle established the South King County Community Impact Fund in 2019 to develop equity-based partnerships and provide resources and support to historically underserved near-airport communities.
To ensure the equitable distribution of economic recovery funding, the Port's Office of Equity, Diversity, and Inclusion (OEDI) created an Equity Index, which provides a geographic representation of how different communities experience environmental pollutants and various socioeconomic factors.
This week, the Port  launched the Equity Index as a Port and community resource, helping staff, community members, and organizations distribute resources where there is the greatest need.
Funding for economic recovery
The Port pledged $10 million dollars in Economic Recovery Program funding between 2020 and 2024 with $1.5 million available for 2021. For the first time, organizations may apply for both single and multi-year funding options to better support the community and increase the impact of community investments with sustainable project planning and implementation.
The fund will support communities most deeply impacted by the current economic crisis through projects connected to Port-related industries – aviation, maritime, construction trades, and green career industries. Community-led organizations will stimulate economic recovery in the communities they serve through projects that deliver education and job search assistance, skills-based learning, pre-apprenticeship programs in Port-related industries, habitat restoration, and green jobs programs at habitat sites. With ties to all of Washington's key economic sectors and connections to more than 500 employers operating at our facilities, the Port stands uniquely positioned to help lead the regional recovery.
Projects must benefit and/or be led by historically underserved near-airport communities. Projects must also serve those who are economically vulnerable and face great challenges, including people of color, Native people, immigrants and refugees, those with less English proficiency, veterans, seniors, youth, and/or people with disabilities. Community organizations, chambers of commerce, and other non-profit organizations working in these program areas are eligible to apply.
Examples of previous projects
African Community Housing and Development supports the African Diaspora immigrant communities in South King County with a pilot program to provide workforce development in the form of education and job application assistance in technical Port-related industries such as construction and aviation.
Asian Counseling and Referral Service is partnering with UFCW Local 21, which represents workers from Hudson News who have been heavily impacted by the COVID-19 pandemic. Workers are connected to ACRS employment case management services for culturally competent job search assistance in port-related industries.
In December 2020, Chief Seattle Club's trauma-informed indigenous-designed job training program, Native Works, launched Sovereignty Farm, an urban Indian farm located in Tukwila, with green jobs for homeless American Indian/Alaska Native Apprentices. Apprentices learn about land and water stewardship, garden design and planning, and invasive species removal, preparing them for green jobs at Port habitat sites on the Duwamish River.
El Centro de la Raza provides extensive outreach, education, and referrals for Latinos and other multi-cultural program participants to relevant pre-apprenticeship programs in port-related industries such as the construction trades in order to obtain permanent employment, focusing on communities surrounding the new Federal Way office.
More details and proposal materials are available on the Economic Recovery Program webpage.
Equity Index – a data-driven approach
Across our region, there are significant variations in pollution exposure, access to economic opportunities, and the overall standard of living.
The Port created the Equity Index as a tool to visualize these environmental and socioeconomic inequities, and use that information to direct resources towards the areas of greatest need, improving access to opportunity for all community members.
The interactive map displays a visual representation of social and environmental disparities in King County. Using 21 indicators within four categories – economy, accessibility, livability, and the environment – the Equity Index illustrates the degree to which different communities experience pollution burden and social inequities.
"The Equity Index is a powerful tool, and I'm excited that we're able to make this available to all Port divisions and the public. This tool provides us with a wealth of information, but ultimately enhances our ability to be an equitable, anti-racist organization," said Peter Steinbrueck, Port of Seattle Commissioner. "With this important new tool, we are making better-informed decisions about where we direct resources and how we build meaningful, authentic relationships with Port-impacted communities."
Learn how the Port is closing gaps on inequities through projects that improve the economy, accessibility, livability, and the environment.
In addition to equitable distribution of South King County Community Impact Fund resources, Port staff uses the Equity Index to guide funding decisions and broadly inform policy decisions across the Port.
By making the Equity Index accessible to the public, the Port is able to share data that can dismantle structural barriers so that historically oppressed communities, particularly communities of color, have access to the resources they need to thrive.
Sign up to attend the Office of Equity, Diversity, and Inclusion's virtual training on how to use the Equity Index on October 5, 2021, from 10:00-11:15 a.m.
Register Now for How to Use the Equity Index
Contact
Perry Cooper | SEA Airport  
(206) 787-4923 | cooper.p@portseattle.org