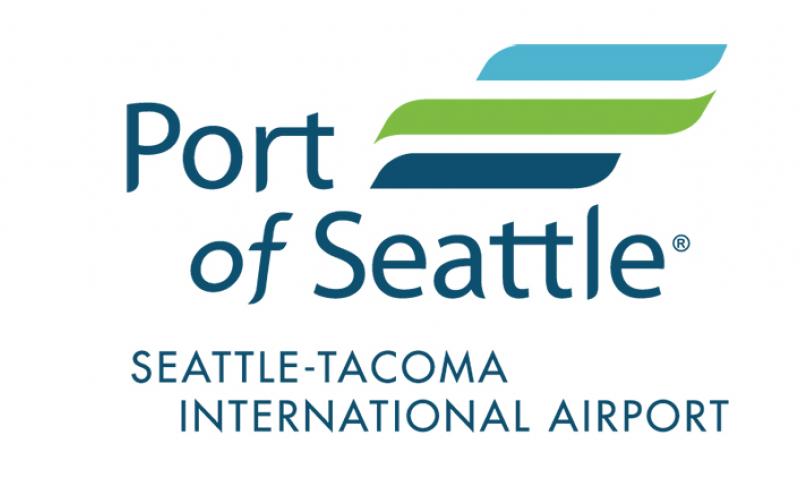 August 11, 2018
August 13 - Update from 11:30 a.m.
Commission President Courtney Gregoire answered questions from the media earlier this morning about #N449QXIncident.  She describes actions Sea-Tac Airport has taken since Friday, including increasing patrols and police visibility, and the forward-looking types of actions the airport is reviewing right now that would further restrict unauthorized use of airport equipment.
View video of the press conference here.  A transcript of Commissioner Gregoire's opening remarks is below.
"Hi, good morning all. First, I just want to take a moment and thank all our partners; from Alaska airlines, to the air traffic controllers, law enforcement, and the military who truly showed professionalism and humanity at last Friday's tragedy.
"As Perry mentioned, I'm not here to talk about the incident, I'm not here to talk about the investigation. I'm here to tell you some of our leadership principals and our priorities.
"Safety is our number one priority. That's not just a responsibility, we feel it quite personally. I came here a little early this morning to put my husband and two daughters on a Q400 for a week vacation—we think about this all of the time.
"Here at the Port of Seattle, we've gotten information that all security protocols were handled appropriately here at the airport. That is something that we pride ourselves on, we have always met all federal security protocols. But, we have always gone beyond when necessary.
"Just about 18 months ago, when we took a look at some of our options for improving security, we implemented physical security screening for all airport employees. That means, of course, all employees who work at the airport get a security badge. They've gone through a federal background check with the TSA, that's a 10-year background check, and that badge is renewed every two years.
"But to make sure we were thinking about human factors in the operations of this airport, we added employee security screening—physical screening like you experience when you go through and travel through this airport. We're one of the only airports in the country to do this when we took that voluntary leap.
"Why do we do something like that? Because we always want to have this conversation about how we improve, how to work with our partners better, and how to keep security top of mind. So that's what today is about.
"Some of you asked, "when is the meeting happening?". It's probably not going to surprise you that our team is on the phone almost every single minute over the weekend—with our airline partners, with the federal authorities, with all of the agencies.
"But today, we start a really serious, significant amount of conversations with those partners. About "where do we go from here".
"There are a couple of factors of course. We still have facts to uncover, and we want to have a conversation with all the partners about what are the options for improving.
"We're not waiting. We expect to have a national level conversation. We expect the federal government may have some ideas about regulation. Here at Sea-Tac, we can lead and that's why we're not waiting, and starting those conversations today."
 
August 11 - Update from 1:30 p.m.
The Port of Seattle participated in a news conference today with Alaska Airlines, Horizon Air, and the Federal Bureau of Investigation on the unauthorized operation of a Horizon Air plane on August 10. The conference and updates from Alaska Airlines can be viewed here. 
The Port can confirm that last night it worked with federal agencies to prevent departures shortly after the unauthorized flight departed from Sea-Tac Airport on the 16C runway. Normal operations resumed at 8:40 p.m. 
During the evening hours, approximately 75 flights were delayed, 9 flights diverted to other airports and 5 flights were cancelled. It is estimated that 19 flights incurred delays over 2 hours, but none exceeded the 3-hour tarmac delay. Operations returned to normal by 1:00 a.m. 
The Port is supporting an active investigation currently being led by the FBI. Thank you to the many law enforcement, national security, and aviation partners for their professionalism and commitment.  #N449QXIncident
August 10 - Update from 9:30 p.m.
An airline employee conducted an unauthorized takeoff without passengers at Sea-Tac; aircraft has crashed in south Puget Sound. Normal operations at Sea-Tac Airport have resumed.