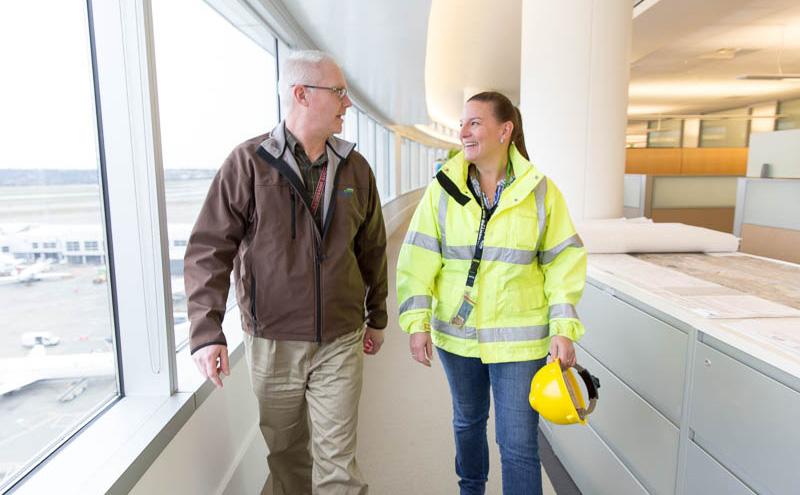 200% Accountability = 100% for myself + 100% for you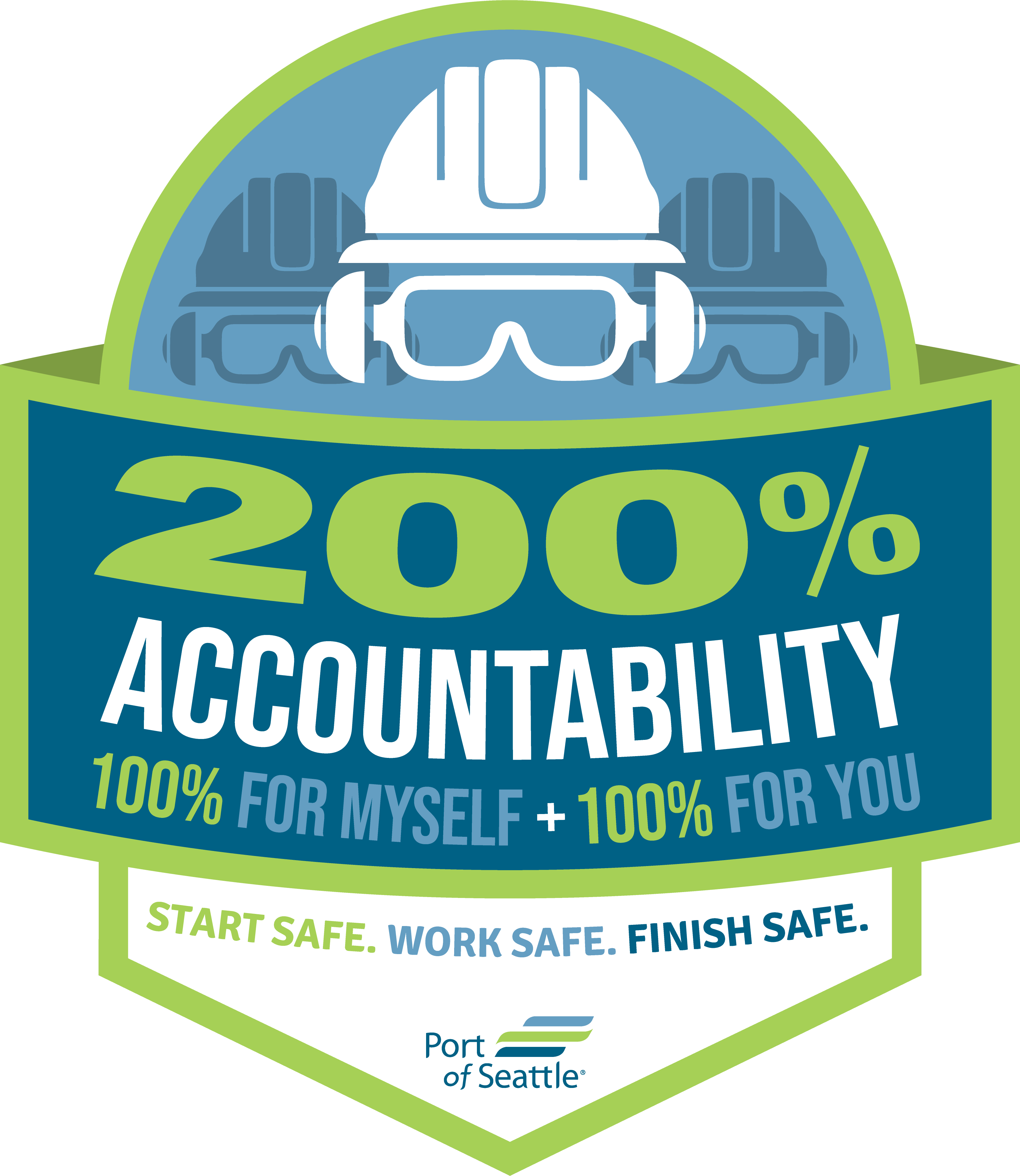 At the Port of Seattle, we believe in 200% Accountability. Not only is each employee responsible for their own safety, but every employee looks out for the safety of others.  An employee may be so focused on the task at hand that they may not see a nearby hazard that could cause serious injury. 200% Accountability means that each employee is free to speak up and act on behalf of another.  I have your back and you have mine. Please intervene if I am working unsafe or the environment is unsafe, and I will do the same for you. By using 200% Accountability and intervening on another's behalf, the Port of Seatle can reduce and eliminate preventable harm to our most valuable resource, our employees.
 Some of our specific strategies and programs include:
Job hazard and risk analyses for safe planning and execution of work processes.

Continuous safety improvement of ideas, processes, and implementation to enhance and support the safety and health of the workforce.

SEA 2 Sea Safety Leadership Training to equip employees to own their safety and the safety of others. 

Use of mobile devices and other electronic platforms to report near misses, hazards, or concerns.

Use of internal communication channels to share stories and video with tips, advisories, and lessons learned.

Focused training and support for workers who must work in highly hazardous conditions such as confined spaces, working at heights, loud noisy environments, or when exposed to biological or chemical agents.