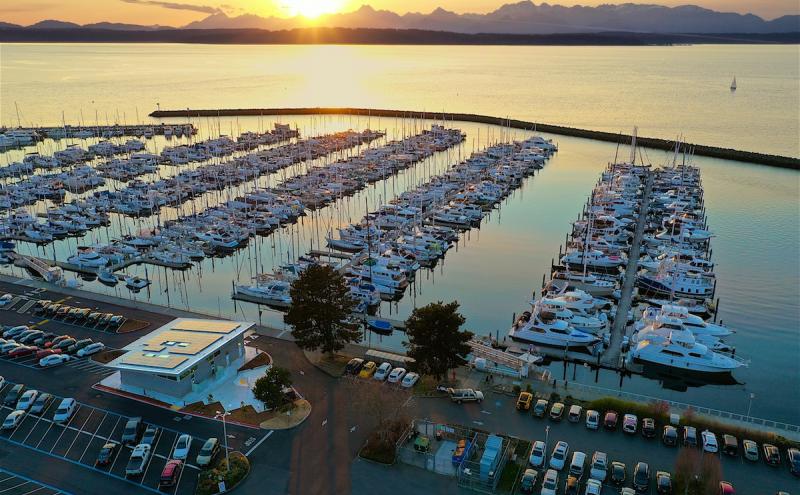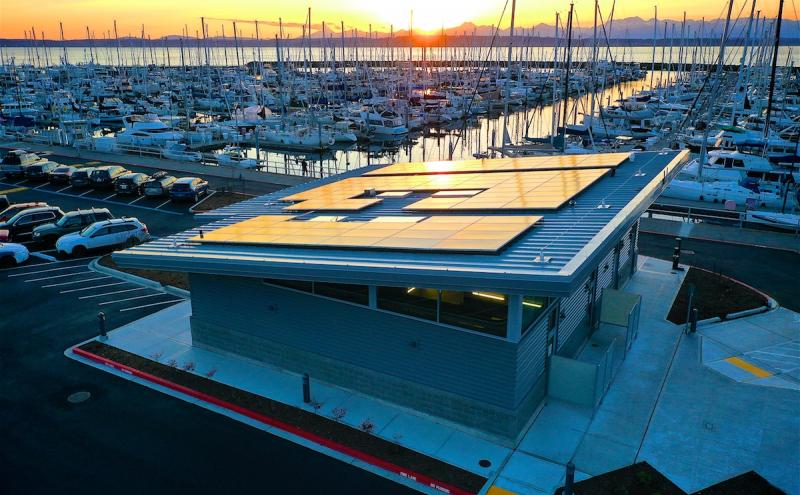 Shilshole Bay Marina is called home to over 1,400 monthly and live aboard moorage customers and is one of the largest boating communities on the West Coast.  
Submit an online 
Monthly Moorage Application 
or call the marina office at (206) 787-3006.
A Customer Service Representative will be in touch to confirm the reservation and collect payment.
---
Facility, Services, and Amenities
Slips ranging from 20 to 200 feet
Simply navigated marina, full breakwater protection, fuel dock and power
Secured dock access with 24-hour staff/security and additional (independent) support from Port of Seattle Police
Extra-wide fairways for boater safety and easy docking
Full services including boatyard, lift, boat launch, yacht club and café/restaurant
New environmentally sound restrooms (2020) with solar panels and rain wise basins
Ample parking lot for customers and friends with pervious surfaces to limit rain water run-off   
Boatyard onsite at Seaview Boatyard
---
Moorage Rates & Estimated Wait Times
| Slip Size | Price | Estimated Wait |
| --- | --- | --- |
| Kayak | $68.78/month | 3 months |
| Dry Storage | Call Office | 1 year |
| 18 - 26 Cross Float | $309.95 - 447.70 | 1 year |
| 30 | $527.08 | 10 months |
| 34 | $644.54 | 8 months |
| 36 | $688.14 | 6 months |
| 38 | $729.38 | 1.5 years |
| 40 | $783.11 | 8 months |
| 42 | $824.16 | 8 months |
| 46 | $944.18 | 2 years |
| 50 | $1,077.62 | 2 years |
| 60 | $1,375.75 | 4 years |
| 62 | $1,421.60 | 4 years |
| 70 | $1,684.02 | Not Available |
| 100 | $2,405.75 | 2 years |
| Multi-Hull | Call Office | 2 years |
| End of Pier | Call Office | 16 years |
| Liveaboard | Call Office | Available |
---
Facility Map