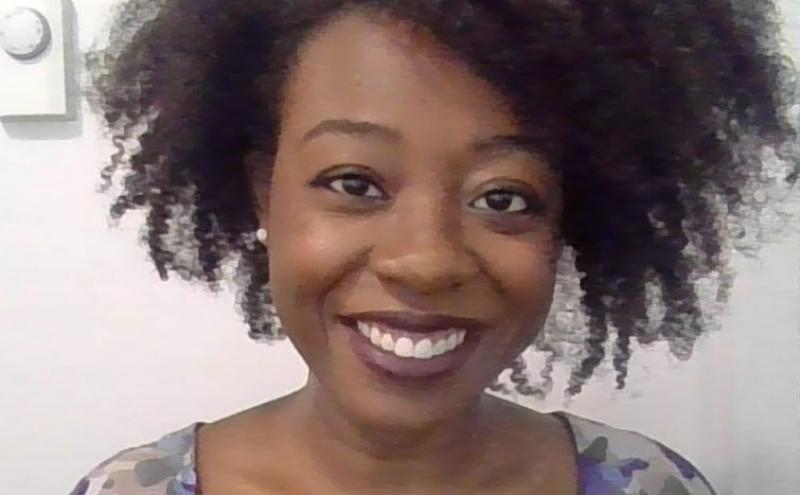 Amira has been with the Port of Seattle for a year and a half as a Contract Administrator on the Service Agreements team within the Central Procurement Office (CPO). As a member of the Service Agreements team, Amira connects internal clients with suppliers or consultants that meet a wide range of business needs. Her highly collaborative process begins with helping clients develop a scope of work to create clarity about their requirements. She then reaches out to the public or a pre-registered group of vendors for bids. Once bids are in, Amira guides her clients through objectively evaluating each proposal to find the best value for the Port. Then, once the contracts are in place, Amira provides ongoing support as needs arise.
Skills for Success
Building respectful, productive relationships is an important part of Contract administration. "It's helpful to have a good relationship with your internal clients," Amira says, who will be more likely to come to her earlier about needs, which helps her better prepare for the work process in advance. Looking externally, Amira adds, "Having a good working relationship with consultants as you are managing their contracts helps things go smoother."
With previous experience in the private sector, this has been Amira's first role with public organization. As a steward of public resources, Amira has to be a detail oriented analyst, negotiator, and communicator, weighing the pros and cons of each proposal according to objective criteria. She has to be able to thoroughly illustrate to the Port, to the consultants, and to the public that a process was fair, and why a bid was selected.
Amira describes her personality as a little more introverted, which is interesting for a position that she says requires a lot of talking to people and facilitating meetings. She has noticed herself grow as a writer, influencer, and public speaker. Without this job, she would not have pursued any of these skills, which are scary to her, but she loves that her job gives her an opportunity to grow them.
Excellent project management skills are also important. "Everyone on the team is managing [dozens] of contracts at a time in addition to their active solicitations, so there's always a lot up in the air with different points of each process," Amira says.
Meaningful Work that Benefits Local Communities
The number one reason Amira loves this field of work is that its super dynamic. Even among public sector employers, the Port has very diverse lines of business, so it is never boring and it keeps her engaged. No project is ever the same, and besides her amazing CPO team, she gets to work with different people across the Port, as well as with different consultants across the region. She feels like she provides a valuable service to her internal clients and loves helping people.
Compared to working in the private sector, Amira says, "It feels great and fulfilling to feel like you make a positive impact on the community." Her most proud accomplishment so far is working on the South King County Fund Environmental Grants program. "It's so awesome because all of the awardees are non-profits or community based organizations working with a 501©3 fiscal sponsor." Amira adds, "It's really awesome to work with the project manager to further the South King County Fund's goal of developing equity-based partnerships and providing resources and support in historically underserved near-airport communities "Some of the projects Amira has collaborated on so far include adding exercise equipment to a park and transforming a vacant city-owned parking lot into a bicycle training and obstacle course. "Its super thrilling to work with these organizations and see that they are making really big impacts on their community," Amira says.
A Huge Fan of Food
Like her Service Agreements colleagues, Amira is a huge fan of anything food-related. "I think that's why we're such a close knit team…if you like food you will like the team." She loves looking up new recipes, eating food, picking food, just about anything food related. Amira also loves to travel, and she appreciates how project-based work offers the flexibility to plan vacations. The ability to telework adds to that flexibility. Lastly, she loves to read and listen to audio books and Podcasts.
Published Date
Feb 18, 2022