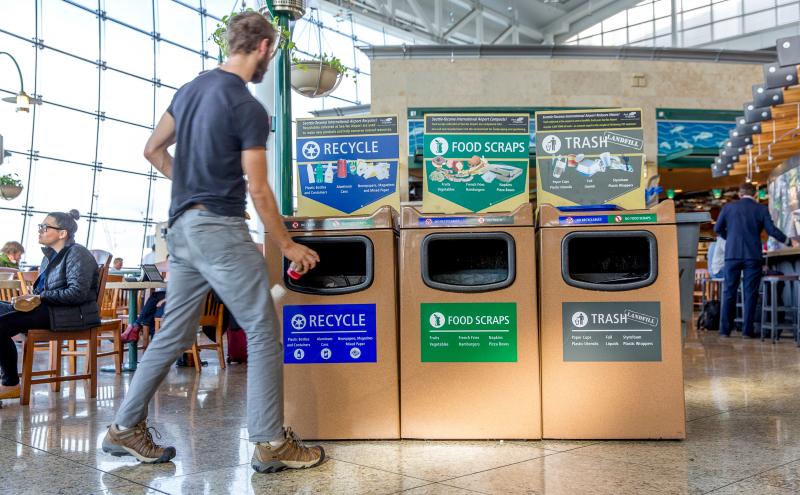 SEA Airport's Waste Reduction and Recycling Program manages services, provides outreach, and coordinates with airport staff, tenants, and business partners to reduce airport solid waste generation and minimize contributions to landfills. We strive to maximize diversion of recoverable materials while maintaining compliance with applicable federal, state, and local waste regulations.
Inside the airport terminal, passengers have access to recycling bins in concourses, at security checkpoints, and in food court areas. Compost bins are available to passengers in select dining areas. Food and beverage and retail businesses recycle and compost a wide range of pre-consumer materials, and airlines recycle deplaned waste. 
For more information about airport recycling and a complete list of recycled materials programs, please email Airport Environmental or call (206) 787-5525.