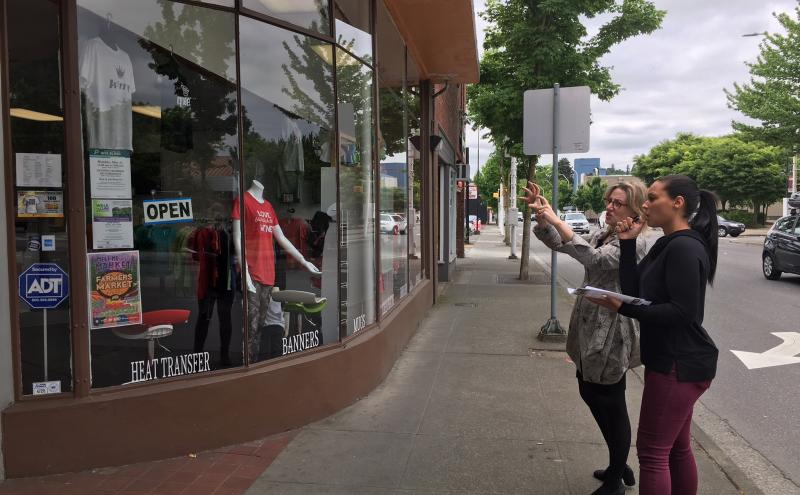 Please submit final invoices and project final reports electronically to the Port of Seattle by November 2, 2020. The Port recommends submitting materials before the deadline.
The Port of Seattle Economic Development Partnership Program is an annual, cooperative economic development program to help fund local economic development initiatives across King County. Since the program's inception in 2016, the Port has awarded around $1.8 million in program funding through 58 grants to 30 cities in King County. In 2018, participating cities spend an additional $657,000 in matching funds on economic development projects.
Promoting Economic Development Across King County
Explore the economic development projects King County Cities are pursuing in 2019. View a complete list of projects by each city in 2019 here.
Economic Development Partnership Program Documents
Eligible Applicants
All cities in King County except Seattle are eligible to apply for grant funding. Project applications must contain a letter or resolution supporting the project that is approved by the elected body of the applicant city.
Cities may collaborate or aggregate regionally to enhance a project's impact or outcomes. Cities may also contract with local non-profits to deliver projects or manage initiatives.
Funding Calculation and Required Match
Based on a per-capita calculation, King County cities (except Seattle) may each receive between $5,000 and $65,000 based on the city's population.
The maximum grant allocation for each city, with populations between 5,000 and 65,000 people, is based on one dollar per resident. Population estimates are determined by the Washington State Office of Financial Management, which publishes population estimates each year. The Port uses the most recent population estimates at the start of the grant cycle. Cities with populations numbering less than 5,000 people are eligible to receive grant funds up to $5,000 and cities with populations numbering more than 65,000 people are eligible to receive grant funding up to $65,000. See Appendix A for eligible award amounts.
Grant funds require a 50 percent match of dollars or in-kind resources. In-kind resources can only be used for up to 25 percent of the grant award amount. For example, a grant request for $50,000 in Port funds would require the city to commit $25,000 in matching dollars and/ or in-kind resources. Of that $25,000, up to $12,500 of in-kind resources could be applied toward the match requirement.
Eligible Projects and Ineligible Projects 
Projects should align with the city's economic development strategy and support the Port's Century Agenda or business interests.
Eligible activities include:
Small business development (including incubator/accelerator projects)
Business recruitment initiatives designed to attract new companies to a region or city
Industry retention and assistance service delivery or projects (e.g., workforce development)
Tourism development
Downtown revitalization
Commercial or industrial property development
Other community or economic development projects that support new investment and job creation
Ineligible activities include:
Capital projects including projects to construct either new facilities or make significant, long-term improvements to existing facilities
Underwriting general or capital expenses associated with an event or program already in progress
Any project that would violate federal, state or local laws
Any project that would fall outside of the authorized activities that Ports can fund or engage in
Program Guidelines and Timelines
Once a city's application has been received by the Port of Seattle, the Port will draft and sign an agreement with the applicant city outlining the terms of the grant program and project scope of work.
Please submit final invoices and project final reports electronically to the Port of Seattle by November 2, 2020. The Port recommends submitting materials before the deadline.