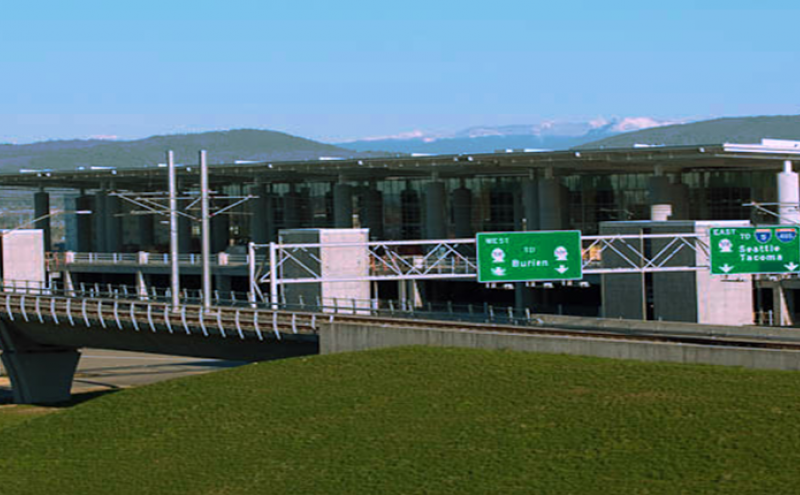 Pier 69 - Energy Star Recognized
Pier 69 (the Port's headquarters building) and all Port properties are great examples of the Port's commitment to revitalizing Seattle's working waterfront and leading the way in environmental stewardship. Facilities Management initiated an energy conservation program in late 2000. While the focus has been primarily on the optimization of existing systems rather than capital improvements, the results of the program have been dramatic.
Electrical usage has been reduced by 50 percent in 2010 from the original usage level — over 2.38 million KW hours savings annually. At current electricity rates, this provides $160,000 in annual savings.
A coal-fired power plant would need to burn 968 tons of coal to produce 2.38 million KW hours of electricity and would create 2,971 tons of carbon dioxide.
Equipment wear and tear has been significantly reduced, and indoor air quality complaints have been reduced by 80 percent. This project received ENERGY STAR recognition for efficiency.
Terminal 46 Lighting Project
Along Terminal 46, the 630 older flood lamp fixtures have been replaced with 300 energy-efficient high-pressure sodium vapor lamps. The high-mast, fully shielded lamps comply with International Dark-Sky Association guidelines that permit the use of outdoor light for safety and security while reducing the negative effects of night lighting.
High-mast lamps are expected to conserve about 1,200,000 kWh per year.
Longer lifespan and energy efficiency result in savings up to $140,000 in yearly operational and maintenance costs.
The Port worked on the re-lamping project with Total Terminals International Company and the City of Seattle, which contributed more than $325,000 in Energy Smart Services rebates.
LEED-Built Rental Car Facility
Seattle-Tacoma International Airport's new Consolidated Rental Car Facility opened in 2012. The five-story facility is designed to meet a number of the U.S. Green Building Council's LEED guidelines. Energy efficiency results from this 23-acre project include reductions in cooling, heating and ventilation needs.
Interior construction used low volatile organic compound paints, sealants, adhesives, and carpeting.
During construction, 96 percent of excess building material (concrete, wood, drywall, masonry, steel, cardboard and office debris) was recycled.
Combined efforts at SEA Airport make it one of the strongest environmental programs at any airport nationwide. A report was conducted by the non-profit organization Clean Airport Partnership (CAP), which works with airports and communities to improve environmental quality and efficiency.
CAP was retained by the Port of Seattle to assess the airport's current environmental achievements and identify opportunities for further reducing environmental impacts and the airport's contribution to climate change. Conclusions were based upon SEA's achievements compared to other U.S. airports.