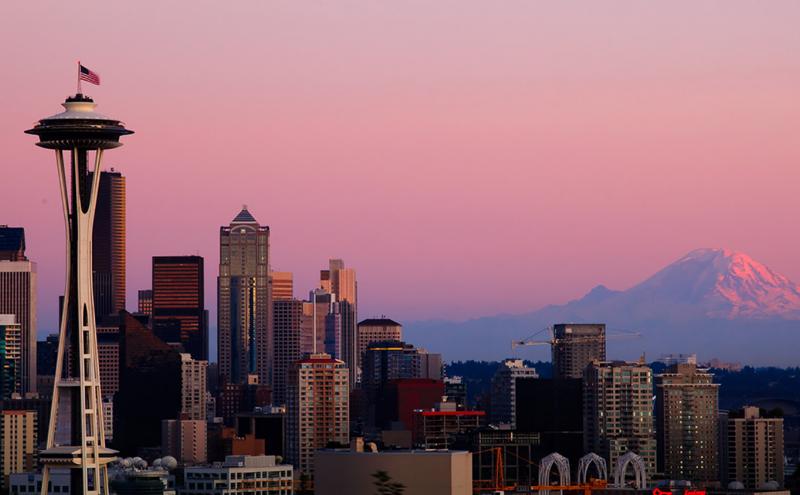 November 3, 2022
Port of Seattle Commissioners Sam Cho and Hamdi Mohamed will advocate for decarbonization of port-related industries at the upcoming 27th Conference of the Parties to the United Nations Framework Convention on Climate Change, held in the Egyptian city of Sharm el-Sheikh. The United States Department of State invited the Port of Seattle to attend and promote its recent work related to reducing emissions that lead to climate change.  
"Ports operate in a global network," said Port of Seattle Commissioner Sam Cho.  "Decarbonization will require unprecedented partnership and investment. As one of the most critical ports for North America, we need to be at the table for that collaboration."  
"Our electrification work on the waterfront, the alternative fuels study and our initial steps on Green Corridor to Alaska for a zero-greenhouse gas emission route is a few examples of how global climate discussions can lead to regional action," said Port of Seattle Commissioner Hamdi Mohamed. "Partnerships will be key to changing the broader network in a way that means environmental justice and economic opportunity at home."   
In October 2021, the Port of Seattle Commission accelerated its climate action goals to be net zero or better for Port-owned emissions by 2040.The Port also committed to accelerate and expand its goal to reduce emissions from industries operating at its facilities to be carbon neutral or better by 2050.  
In the last 12 months, the Port initiated the first effort in the world to explore the feasibility of a cruise-led Green Corridor which aims to deploy low and zero emission ships. The Port is also advancing local studies on alternative clean fuels for both maritime and aviation operations including green hydrogen and sustainable aviation fuel and announced a 46 percent reduction in its port owned emissions over a 2005 baseline. The massive reduction is a result of a 10-year contract to purchase renewable natural gas produced from landfill waste for airport terminal heating. 
Port of Seattle Commissioners Sam Cho and Hamdi Mohamed also serve as Managing Members for the Northwest Seaport Alliance, an international maritime cargo shipping joint venture between the Ports of Seattle and Tacoma. During the COP27 conference the Commissioners will advocate for decarbonization of maritime and aviation industries.
*Top photo credit: "An Evening in Kerry Park" by Joe Dsilva is licensed under CC BY-NC-SA 2.0.