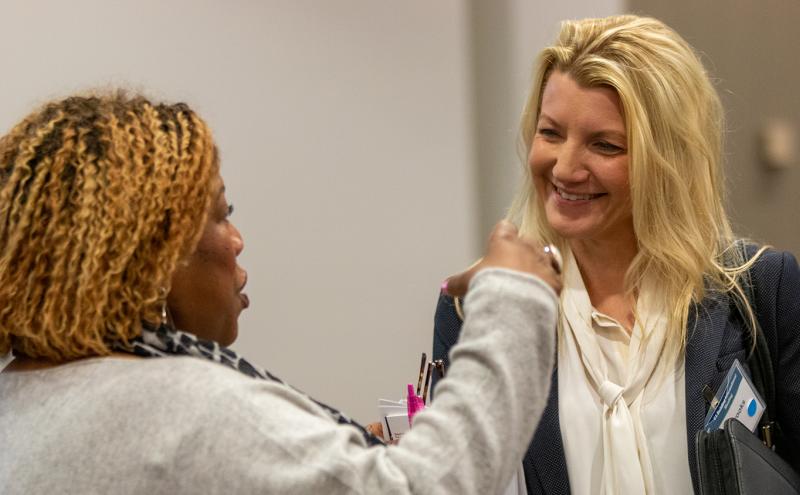 July 15, 2020
The Port of Seattle continued to help COVID-19 recovery efforts in South King County with the approval today of a three year, $160,000 agreement with the Highline College Small Business Development Center (SBDC) to provide small, woman and minority business enterprises (WMBE) with training and assistance for those interested in doing business with the Port.
"COVID-19 devasted local business and workers, but the most vulnerable communities have been hit the hardest," said Port of Seattle Commission Vice President Fred Felleman. "This funding serves as a first step, rapid response to serve this critical need. The Port is proud to partner with Highline College which has the expertise to deliver these support services to small businesses in these impacted communities."
This investment marks the first expenditure for the Port's South King County Community Impact Fund, a unique program to develop equity-based partnerships and provide resources and support in historically underserved near-airport communities. the fund was created to address noise mitigation, environmental health and sustainability in and around the ethnically diverse cities of Burien, Des Moines, Federal Way, Normandy Park, SeaTac, and Tukwila.
More recently the Port of Seattle Commission added economic development as an additional focus for the South King County Community Impact Fund In response to the devastating impact of the COVID-19 pandemic on these communities.
Assistance provided will be in the form of workshops, on-line training, one-on-one technical counseling, and resiliency business planning. In addition, Highline's StartZone program can conduct outreach to existing and aspiring small business owners from different cultural backgrounds (i.e. English as a Second Language).
"When the CARES Act was rolled out, there was a significant delay in awareness of the stimulus for many microenterprise businesses and specifically woman and minority business enterprises (WMBE)," said Rich Shockley, Director of Business Development for Highline College and Center Director of Highline SBDC. "As a result they are even in greater need of training and technical support. We appreciate the Port of Seattle recognizing this need and working with SBDC and StartZone to further partner with organizations and work directly with individuals and businesses to counter the impact of COVID-19 in our region."
Highline's SBDC is part of a network of more than 20 SBDC centers across the state and works closely with offices in Kent and Tukwila to coordinate assistance further within South King County and draws upon the resources of the Small Business Administration (SBA) who have built in relationships with local banks, accounting firms and other resource partners. The SBDC has recently been helping Port small business tenants and partners learn about loan programs and resources related to the CARES Act.
The budget breakdown provides for $60,000 in the first year with $50,000 in year two and three. 
Contact
Perry Cooper | Media Officer
(206) 787-4923 | Cooper.p@portseattle.org