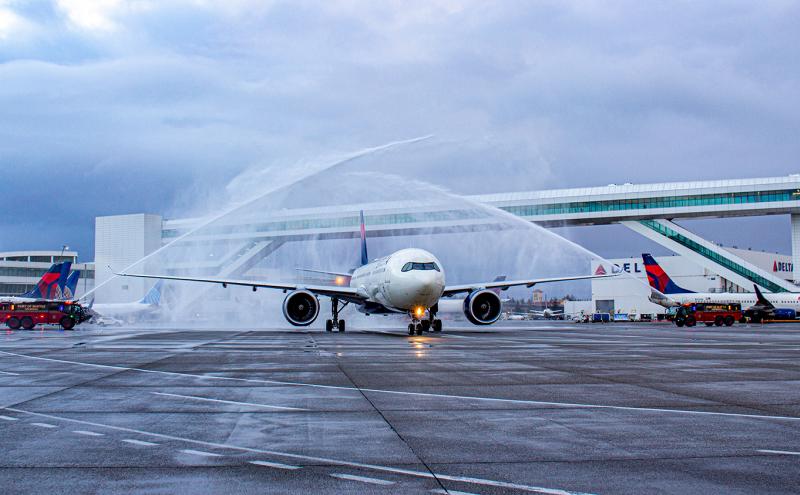 Arrival kicks off final readiness testing period prior to full opening
April 19, 2022
The Port of Seattle today welcomed the first passenger flight to use the new International Arrivals Facility (IAF) at Seattle-Tacoma International Airport (SEA) with the arrival of Delta Air Lines flight 196 from Seoul-Incheon. The flight kicks off the final readiness testing phase of the project.  Between now and May 10, the airport will bring a limited number of flights through the new facility to complete orientation and activation.
The first inbound flight taxied underneath the dramatic aerial walkway of the new IAF and was greeted with a water turret salute as it reached its gate. The first set of limited flights arrives on the A Concourse dual gate system, which directs passengers to a secure corridor leading into the new IAF for processing by Customs and Border Protection. This element of the new facility adds eight additional international-capable gates, increasing SEA's flexibility during domestic and international peak periods and increasing the number of international-capable gates from 12 to 20.
"Today is a huge milestone," said Port of Seattle Commissioner Sam Cho. "Delta has been a great partner in the development of the International Arrivals Facility.  We appreciate their partnership as we expand testing to include their first arriving flights. The next few weeks are key to ensuring that all our guests receive a welcome that reflects the best of our region."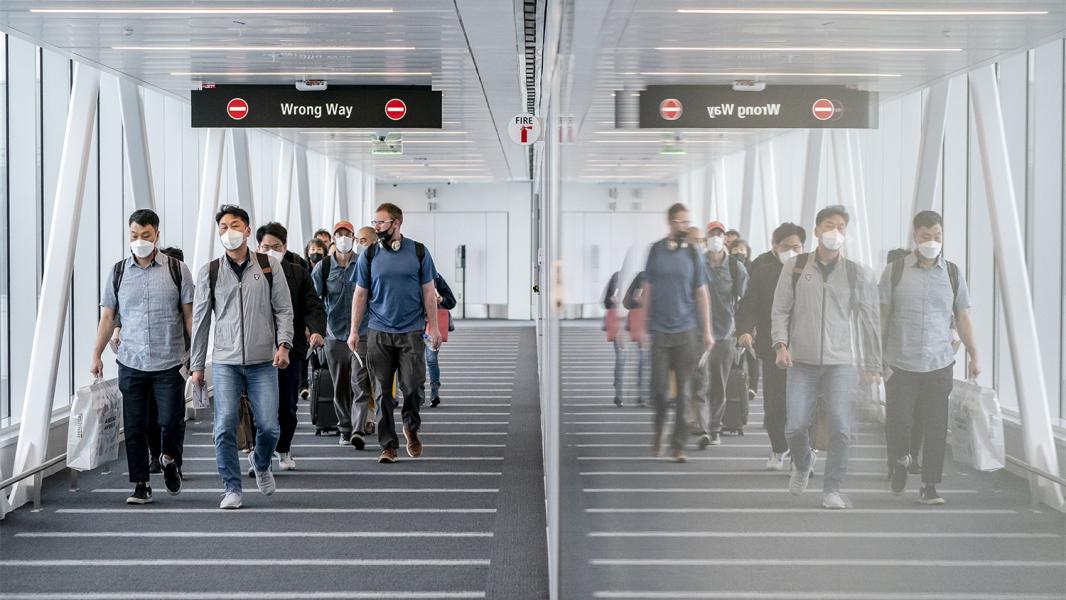 Trial runs will expand soon to include flights arriving from the S Concourse. These passengers will cross over the longest walkway over an active taxi lane in the world – 780 feet long and 85 feet above the ground. Both access points enter the IAF's Grand Hall, a 450,000 square-foot baggage claim and customs processing area that is more than four times the size of the current space in the S Concourse.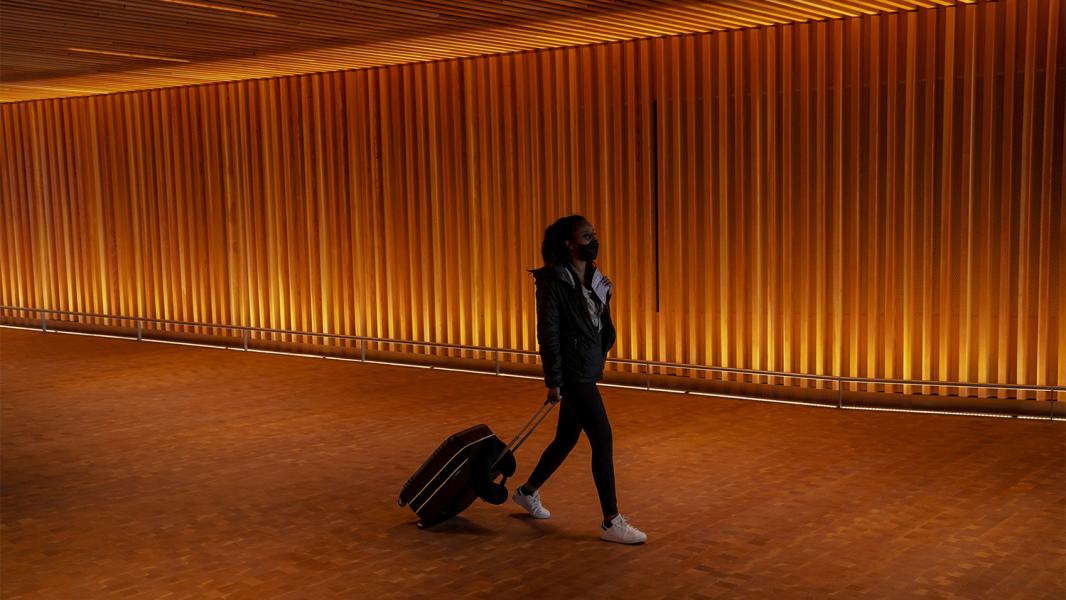 During these initial trials SEA's Operational Readiness, Activation, and Transition (ORAT) team gets feedback from passengers, monitors the flow of travelers, tracks the operation of facility systems, and provides the opportunity for staff to get familiar with real-time activity.
Critical activation and milestone activities include:
Operation of carousels and baggage handling system,
Building readiness for HVAC, waste management, restrooms, and other amenities,
Security and emergency response drills, and
"The Big Flush" to verify water systems keep pace with heavy use.
For more information, visit the IAF project page.
New and returning destinations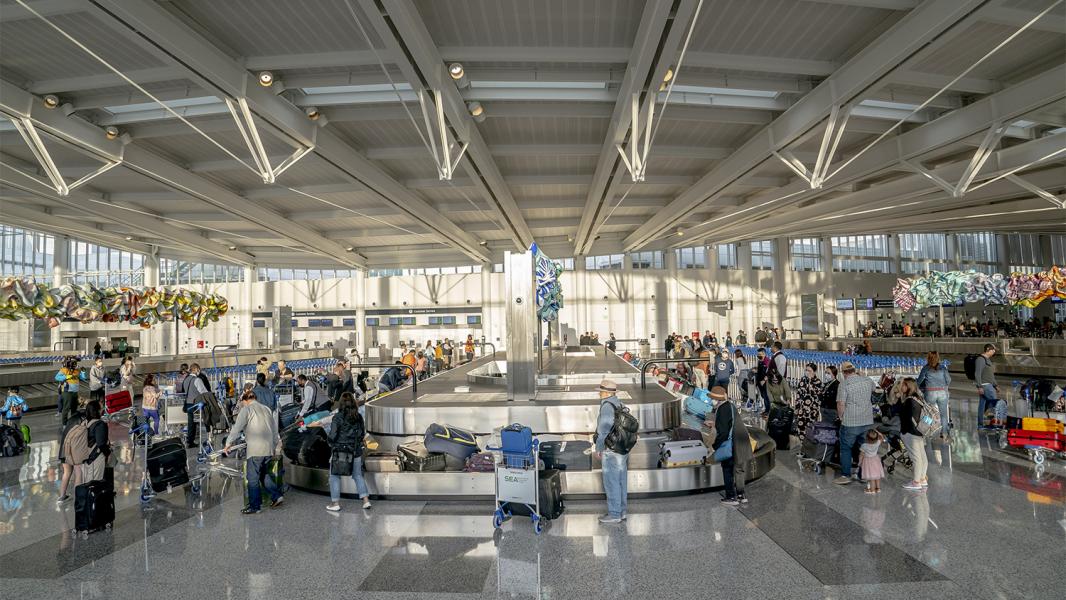 By this fall, 44 total international services will be in operation at SEA, with nonstop flights servicing 29 international destinations by 25 airlines. That's up from pre-pandemic numbers of 42 services, 26 destinations, and 22 airlines.
Eight new international services, including five new airlines, have debuted or been announced at SEA over the last two years, including Qatar Airways to Doha, Alaska Airlines' service to Belize, American Airlines to London, and WestJet service to Calgary. Still to come, in May Turkish Airlines begins service to Istanbul while Finnair will be flying to Helsinki and Air Canada to Montreal in June, plus recently announced service to Tahiti via Air Tahiti Nui will launch in October.
Contact
Perry Cooper | SEA Airport Media Officer
(206) 787-4923 | cooper.p@portseattle.org