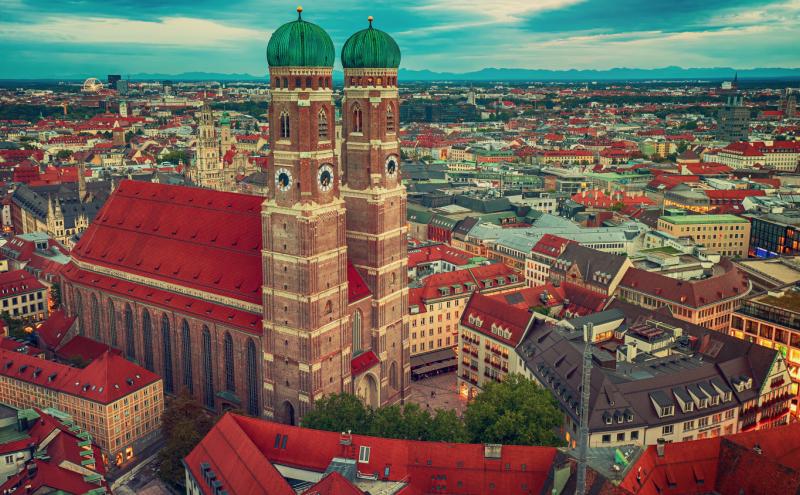 September 12, 2023
Seattle-Tacoma International Airport (SEA), one of North America's leading international gateways, is growing its global connections with a new nonstop service to Munich, Germany by Lufthansa, beginning May 30, 2024. Lufthansa has been among SEA's longest-serving international carriers, having provided service to Frankfurt since 2008.
The new Lufthansa service to Munich will be the only nonstop connection from SEA to one of Europe's important business and leisure destinations. The home of well-known German companies like BMW and Siemens, Munich is also the base for Microsoft's operations in Germany and the gateway to the spectacular scenery and recreation of the Bavarian Alps.
"Munich's technology, aerospace, and biotech industries are the perfect match for the Puget Sound innovation economy," said Lance Lyttle, Seattle-Tacoma International Airport Managing Director. "Adding this new business and leisure capital to our gateway will bring great benefit to both of our communities. Lufthansa has been an extraordinary long-term partner for our airport. We are very pleased to work together on this new service."
The new service will operate daily starting May 30, and then three times per week in the winter, using the fuel-efficient A350-900, one of Lufthansa's quietest and most environmentally friendly wide-body twin-jet aircraft.
Flight details are as follows:
| | | | |
| --- | --- | --- | --- |
| Route | Flight # | Departure | Arrival |
| MUC to SEA | LH488 | 3:30 p.m. | 4:55 p.m. (same day) |
| SEA to MUC | LH489 | 6:50 p.m. | 1:45 p.m. (next day) |
"Seattle has long been a key gateway for Lufthansa travelers in the Pacific Northwest with daily service to Frankfurt Airport and we are committed to assist in building bridges between Washington state's burgeoning high-tech and aviation industries and companies in Germany as well as Europe, the Middle East, Africa, and beyond," said Dirk Janzen, Lufthansa Group's Vice President of Sales for the Americas, adding, "Now we are thrilled to be expanding this bridge, offering direct flights with our ultra-modern, state-of-the-art Airbus A350-900 to our Bavarian hub in Munich, the gateway to hundreds of additional flights for our local customers."
International Service at SEA
Lufthansa's new Munich flight will be the 13th new international service to launch at SEA since 2020. Overall, 46 international services are currently in operation at SEA, with 25 airlines providing nonstop flights to 29 unique international destinations.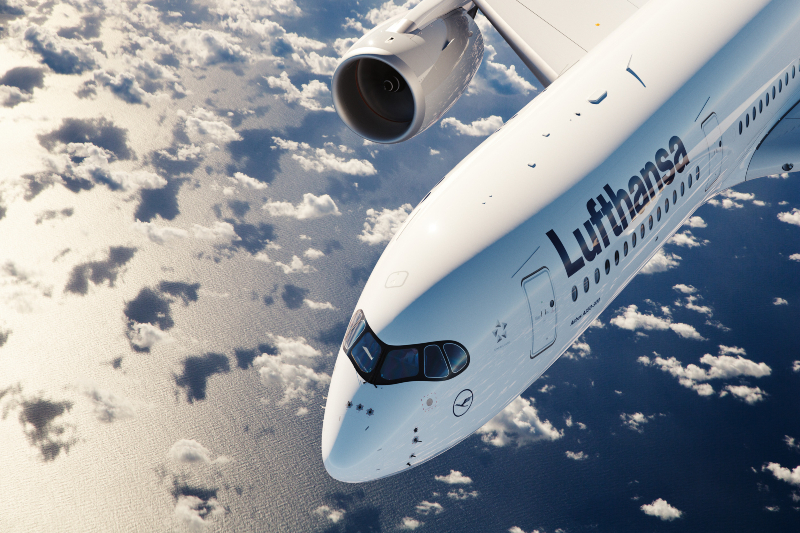 About Lufthansa Group
The Lufthansa Group is an aviation group with worldwide operations, as well as the market leader in Europe's airline sector. The Group strives to be the "First Choice in Aviation" for its customers, employees, shareholders, and partners. Furthermore, safety, quality, reliability, and innovation are the prime credentials and priorities of all its business activities.
The Lufthansa Group is divided into three strategic areas consisting of Hub Airlines, Point-to-Point Business, and Service Companies. The Group's Network Carriers include Lufthansa, SWISS, Austrian Airlines, and Brussels Airlines. With their multi-hub strategy from Frankfurt, Munich, Zurich, Vienna, and Brussels, the Network Airlines offer their passengers a premium product and a comprehensive route network, combined with the highest level of travel flexibility. The Lufthansa Group's Discovers brand offers long-haul point-to-point services in the growing quality leisure travel market. With its service companies, which are all global market leaders in their individual industries, the Lufthansa Group has found success in further areas of the aviation business.
In more recent news, the Lufthansa Group is investing in its onboard product, with both Lufthansa's Allegris and SWISS Senses soon debuting an entirely new travel experience. The full revamp will also include lounges, ground processes, individuality, and exclusivity.
Contact
Perry Cooper | Aviation Sr. Manager of Media Relations
(206) 787-4923 | cooper.p@portseattle.org