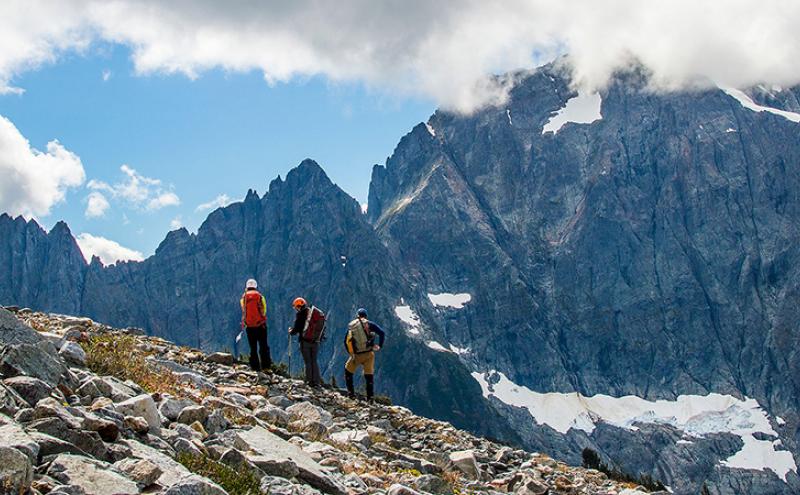 Funds will help support tourism recovery efforts statewide
March 23, 2022
The Port of Seattle is pleased to announce that for the 2022 Tourism Marketing Support Program (TMSP), 25 applications were selected to be awarded a total of $200,000 Port funds. The applicants will contribute a total matched fund amount of $182,886. Further, $79,000 will be supporting equity and cultural tourism values and $121,000 will support ecotourism and responsible travel.  Marketing efforts will include media visits, online digital campaigns, events/cultural attractions, trade shows, and collateral and video production.
"The Port of Seattle is proud to support these organizations that are working to welcome visitors back to every corner of Washington," said Economic Development Managing Director Dave McFadden. "As our state opens back up and recovers from the pandemic, we've made a point to ensure that funding and resources go to some of those hardest hit economically and those supporting cultural and natural resources."
"Applying for Tourism Marketing Support funds from the Port of Seattle is an opportunity to amplify our reach and achieve destination stewardship, diversity, and inclusion goals," explained prior grant recipient Amy M. Nesler, Stewardship & Communications Manager for the San Juan Islands Visitors Bureau. "We are so pleased with last year's show takeover from the On It Media crew with episodes in both English and Spanish, allowing us to guide the narrative and ensure the pull-through of our key responsible travel messages. We're excited to be able to offer a familiarization tour for Black content creators this year as we seek to address equity of access to our parks and outdoor spaces and representation of people of color in our destination as a whole."
TMSP provides annual matching grants up to $10,000 to partner organizations to cooperatively promote visitor use of Port facilities (SEA International Airport, cruise terminals, or recreational marinas). Increasing the number of visitors and visitor expenditures within Washington are also a key program objectives. Eligible Washington partners include destination marketing organizations, counties, cities, and other non-profit organizations.
With this 2022 program cohort, the Port will have invested $1M in statewide tourism development via 145 awarded projects since 2016.  Scoring components include Project Scope/POS Priorities; Diversity/Inclusion/Responsible Tourism Components; Clear Identifiable Metrics/Outcomes; Community Collaboration; Project Sustainability; and Shoulder Season Impact. The projects announced will be up and running by April 2022, and ready for this summer's tourism season.
Recipients
African Chamber of Commerce of the Pacific Northwest
Marketing campaign for visitor markets in Africa, promote cross-cultural learning, awareness of tourism events and activities in WA State.

Ballard Alliance / Visit Ballard
Marketing campaign showcasing videos targeted to direct flight markets in California and Nevada.

Burke Museum Association
Advertising highlighting PNW Native culture exhibits to out-of-state visitors.

Cascade Bicycle Club
Attract adventure seekers from Colorado and Southern California through media tours and advertising.

Centrum
Promote two summer music festivals.

City of Kirkland
Highlight destination's nature, adventure, and outdoor activities.

City of Renton
Highlight multi-cultural events, global cuisine, outdoor adventurers, and proximity to SEA Airport.

City of Westport
Highlight world-class fishing, surfing, beaches, responsible tourism.

Coulee City Chamber of Commerce
Develop a "Tales of Adventure" trip and travel guide publication for print and online social media marketing campaign, including created high-quality aerial drone footage video.
Photo credit: Chuck Abbe, San Luis Obispo, California | https://commons.wikimedia.org/

Harbor WildWatch
Highlight amazing wildlife and unique eco-tourism experiences.

Mountains to Sound Greenway Trust
Highlight outdoor recreation, stewardship and responsible visitation.  

National Nordic Museum
Highlight Julefest in collaboration with Icelandair and Reykjavik Sister City.

Northwest Agriculture Business Center
Media outreach and marketing to target fly-in visitor markets.

San Juan Islands Visitors Bureau
Reach visitors of color, travelers interested in ecotourism, adventure, and sustainable tourism.

Seattle Architectural Foundation
Showcase local architecture highlights and walking tours.

Seattle Good Business Network
Highlight Seattle's independent manufacturing culture and community.

Skagit Tourism Bureau
Establish professional and media partnerships for this new destination marketing organization.

Snohomish County
Promote responsible adventure experiences in Index.

SnoValley Chamber of Commerce
Create an outdoor recreational tourism guide, host media familiarization tours for social media advertising campaign.

Visit Bainbridge Island
Create audio tour companion to Japanese American Exclusion Memorial and host media familiarization tours for social media advertising to out-of-state visitor markets.

Visit Kitsap
Create and market new tour itinerary for the Native American Heritage Program in collaboration with American Cruise Lines.

Visit Tri-Cities
Promote destination's wine country and outdoor recreation activities.

Visit Walla Walla
Promote trail running, cycling, skiing, and snowboarding to target markets.

Washington Independent Inns Network
Increase out-of-state visitation to destinations statewide.

Washington State Geocaching Association
Market GeoTour in collaboration with four cities, geocaching businesses.
Contact
Perry Cooper | SEA Airport Media Officer
(206) 787-4923 | cooper.p@portseattle.org