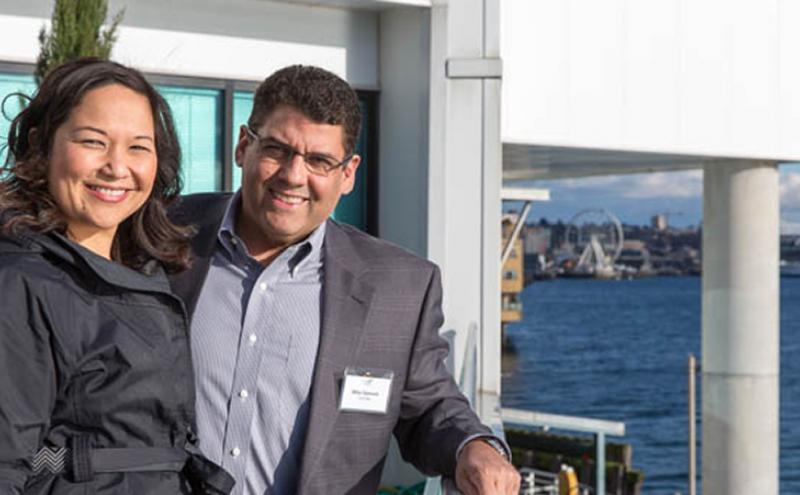 In 2013, the Port of Seattle proactively undertook a disparity study to find out how we were doing as an organization when it came to including minority- and women-owned businesses in Port contracts.
With the Port of Seattle Commission's authorization, the Port retained BBC Research & Consulting to conduct a study of the Port's construction and construction-related contracting practices.
The study sought to identify race and gender disparities in the awards of construction-related contracts between January 2010 and September 2013. It compared the amount of money for contracts related to construction projects that actually went to minority- and women-owned business with the amount that would have been expected if such businesses were included at the same rate as they were available in the overall pool of qualified companies.
The Commission heard the results of that study in December 2014, and staff continues to work with broad range of community and business groups to seek additional ideas and input.
For more information about the study and next steps, please see the study's executive summary, the presentation to the commission, and our Frequently Asked Questions. For a full copy of the 2014 disparity study, please contact the Small Business Program at smallbusiness@portseattle.org.
2019 Update
The Port of Seattle is currently conducting an Airport Concessions Disadvantaged Business Enterprise (ACDBE) Disparity Study to assess its airport concessions program at Seattle-Tacoma International Airport. The Port has hired BBC Research and Consulting (BBC) to conduct this study. 
 
The study will assess how minority- and woman-owned businesses are faring in the marketplace and as part of the concessions program at Sea-Tac Airport.
What is a disparity study? 
•    Examines participation of minority- and woman-owned businesses in airport concessions
•    Measures the availability of minority- and woman-owned businesses for airport concessions 
•    Assesses marketplace conditions for minorities; women; and minority- and woman-owned businesses
YOUR INSIGHTS MATTER! Availability Telephone Surveys 
As part of the study, the project team will begin conducting availability telephone surveys to collect important information related to business' characteristics and to better understand marketplace conditions. Customer Research International (CRI) will be conducting those surveys on behalf of the BBC project team. If you are contacted, please participate in the survey process to help ensure an accurate and comprehensive disparity study. 
The telephone surveys will start in late February and continue through March 2019.
Project Team 
Dawn Hunter, Senior Manager, Airport Dining and Retail 
(206) 787-6340
/ Hunter.d@portseattle.org
Rebecca Garvoille, Associate, BBC Research & Consulting 
(303) 321-2547
/ RGarvoille@bbcresearch.com
To get in touch, or share insights, please email: PortofSeattleDisparityStudy@bbcresearch.com