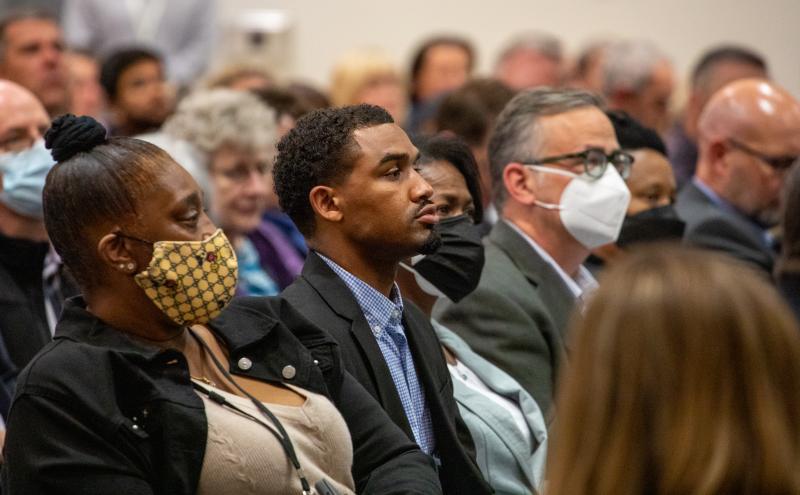 Diversity in Contracting's WMBE and DBE programs are complemented and supported by robust training and community engagement efforts, in which the primary goal is to enhance bidding expertise among the WMBE community and promote coordination with the WMBE Community, advocacy organizations, and other public agencies.
PortGen Events
PortGen is the umbrella term applied to all in-person and online events hosted by Port Diversity in Contracting to connect WMBE businesses with business development training, Port contracts, or networking opportunities. A typical PortGen event includes one or more of the following parts:
101 Information – Provides WMBE firms with what they needed to know about the Port generally, Port departments, Port contracting processes and/or requirements.
First Look Presentation – Provides WMBE firms with the information they need about specific upcoming projects to determine whether they want to pursue it and how.
Connections – Provides WMBE firms with the chance to meet and network with Port personnel, representative from primes, and other small WMBE businesses to discuss projects and potential partnerships.
Past PortGen Events and Materials
Advanced PortGen
Advanced PortGen is a series of technical assistance workshops that the Port hosts annually in the Fall to empower WMBE firms with what they need to obtain their first government contract. The 2023 Advanced PortGen series consisted of weekly drop-in workshops which featured business development presentations on different topics.
Recording of each of the 2023 workshop sessions can be accessed below:
Accelerator Program
The Business Accelerator mentorship program is the most advanced PortGen offering. 2022 was the second year that the Port conducted the 10-week cohort Business Accelerator Program, designed to enable WMBE firms with previous government contracting experience to level up and get more work. Chosen from a pool of applicants, 13 WMBE businesses experience a robust business development curriculum and weekly one-on-one sessions with a mentor who is selected just for them.
2022 Business Accelerator Information and Application
Outreach
Diversity in Contracting distributes weekly e-digests so that firms stay up to date on the latest Port contracting opportunity postings and upcoming PortGen events and programs. Sign up for the DC mailing list here. 
The Port also supports and partners with community organizations and other government agencies to foster WMBE growth and expand the WMBE pools for our agencies to utilize. These events include attending monthly community advocacy group meetings, regular trade group meetings, and the Regional Contracting Forum.