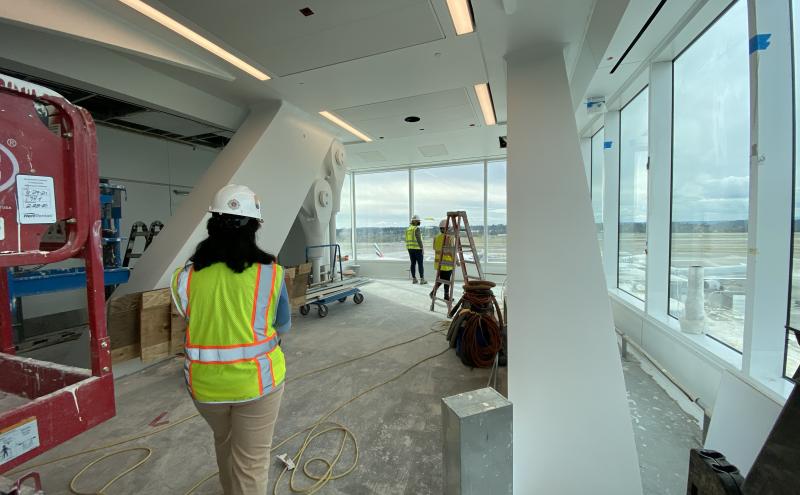 Do you want to learn how to do business with the Port of Seattle?
Come and meet representatives from the Diversity in Contracting Department and project/division-specific representatives and decision-makers at a PortGen webinar or event. Port staff will share information about our programs and initiatives, contracting goals, resources for small/WMBE businesses, policies, and procedures, and more! PortGens also provide an excellent networking opportunity.
Upcoming Diversity in Contracting Online and In- Person Events
Typically, we hold our monthly first look project events on the last Wednesday or Thursday of the month. This is subject to change. You can also view past events and materials below.
Upcoming Events
October 17th |

 Advanced PortGen Resource Fair | 3pm-5pm |

More information and RSVP HERE!
October 25th | Upcoming Projects Design Services | Online | RSVP HERE!
November 15th | ACEC COMTO Meet & Greet | Conference Center at SeaTac Airport | 4pm-6pm | RSVP HERE!
Past Events & Trainings with Materials
2023
2022
2021
2020
 Diversity in Contracting events are subject to change - The Port of Seattle is following the measures/recommendations announced by Governor Jay Inslee and the CDC regarding community strategies and social distancing plans to slow the spread of COVID-19. We take seriously our responsibility to the safety, health, and well-being of our customers, employees, and. broader community and are doing everything we can to limit the spread of COVID-19 at Port facilities while maintaining the critical work that we do.