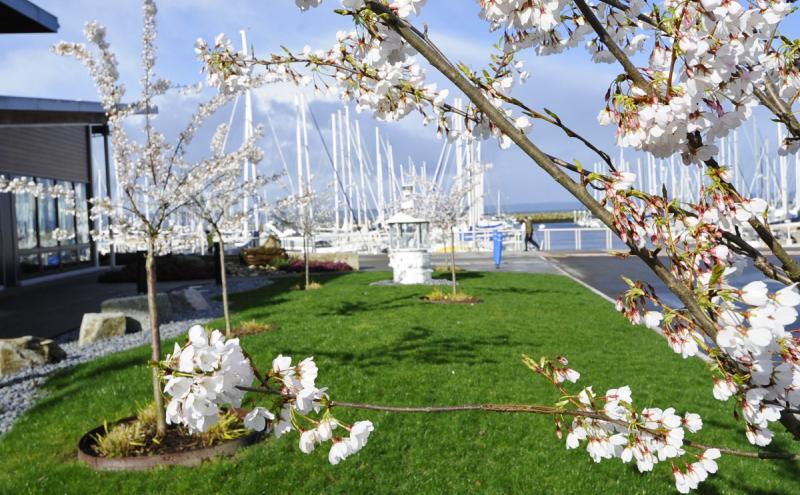 The Port of Seattle is committed to reducing out environmental footprint while continuing to serve the needs of our maritime customers. Shilshole's top priorities are to protect our precious natural resources and to help keep other mariners safe. 
The Port has also been responding to the outbreak of 2019 Novel Coronavirus (COVID-19) since public health officials confirmed the first case of the virus in the United States in Washington state. Current Port actions are focused on maintaining the health, safety, and well-being of our customers, employees, travelers, and community, while maintaining essential operations.
Important information for our stakeholders:
---
 

Certifications
 
The Clean Marina Washington program, an expansion of the EnviroStars program, helps boaters and marinas leave a healthy wake. Through this incentive-based certification program marinas assess their operations and implement improvements to better protect the environment. 

Green Marine is a voluntary environmental certification program that encourages its participants to reduce their environmental footprint by taking concrete actions. It is a rigorous, transparent, and inclusive initiative that addresses key environmental issues through its 14 performance indicators.

To become certified, participants must  benchmark their annual environmental performance through Green Marine environmental program's exhaustive self-evaluation guides. The results are verified by an accredited external verifier and published for transparency. 

The Port of Seattle was the first west coast port to be certified Green Marine.

Salmon-Safe is one of the nation's leading ecolabels with more than 95,000 acres of farm and urban lands certified in Oregon, Washington, California and British Columbia. Through their peer-reviewed certification ad accreditation program, Salmon-Safe leads the movement to implement farming practices and developments that protect water quality, maintain the watershed health, and restore habitat.