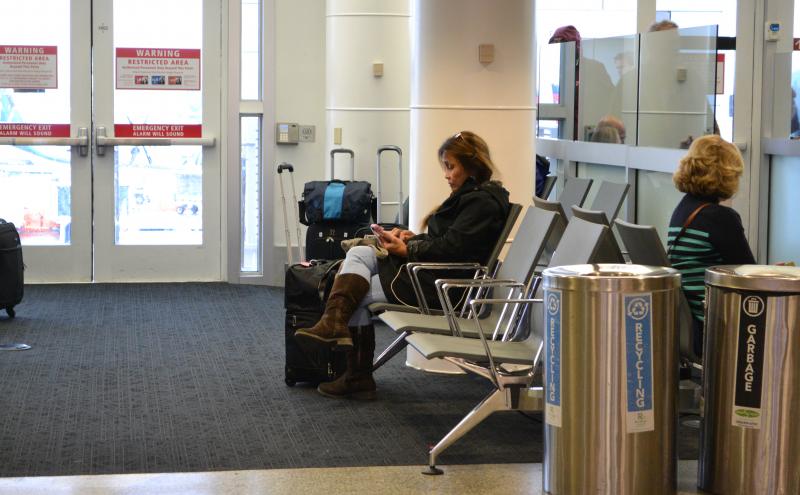 Airport Tenant Environmental Resources
SEA Airport operates under facility specific environmental regulations and initiatives. This section provides guidance to these items.
Quarterly Environmental Forum
The Port of Seattle Aviation Environmental department hosts a quarterly environmental forum to which all airport tenants are welcome. This is an opportunity to meet Port staff and learn about resources to help both tenants and the Port meet our environmental compliance and sustainability goals. 
Stormwater
The airport operates under an individual NPDES Permit WA0024651 issued to the Port of Seattle by the Department of Ecology. All tenant activities are covered under the Airport's Stormwater Pollution Prevention Plan (STIA SWPPP). STIA's SWPPP identifies required and recommended BMPs to be implemented as appropriate for each tenant activity. Because airport tenant activities vary, each tenant is required to have a Water Pollution Control Plan (WPCP) that outlines BMPs specific to the tenants operations at the airport. The WPCP serves as the tenant's version of the SWPPP. Port Environmental Staff conduct comprehensive inspections of tenant facilities to determine tenant compliance with permit requirements based on implementation of the WPCP. More information about the drainage system can be found by exploring the airport's stormwater management program.
Tenants wishing to discharge to the Industrial Wastewater System must fill out an IWS Discharge Request form 7 days prior to the release.
Aircraft Deicing
The NPDES permit requires the Port to track and submit aircraft de-icing fluid volumes applied to aircraft. Prior to each de-icing season the tenant must provide the aircraft deicer types and dilutions. From October through April a daily application report is submitted monthly. The tenant can submit the Port application summary report or submit an internal form that provides same information.