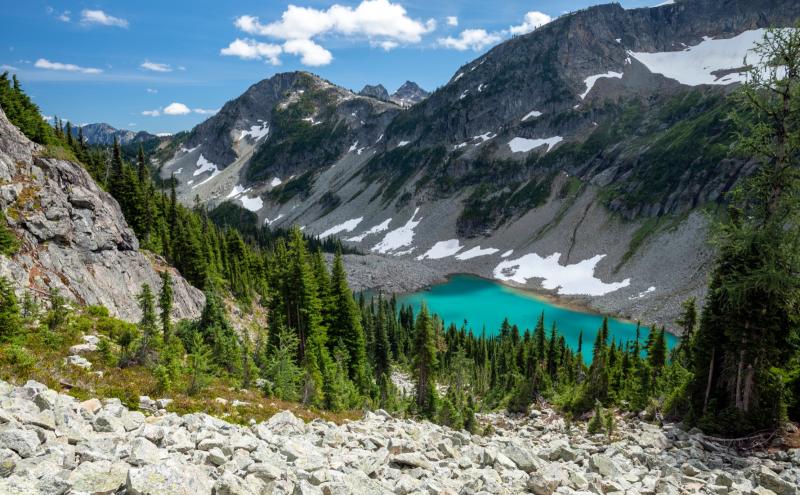 Whatever you're looking for in a travel experience, Washington state probably has it. The topography is as diverse as its residents. Desert? Rainforest? Ponderosa? Maritime climate and sea level adventures? Mountain air and alpine meadows? You can find it all in Washington state.
But what about the natural beauty, foodie finds, and a globally connected region with cultures and flavors from around the world? We got it. 
These recommendations include itineraries, local attractions, tour operators, and tourism companies. Bookmark this page and more ideas for your wish list are to come. Starred (*) entries have received Tourism Grants from the Port of Seattle.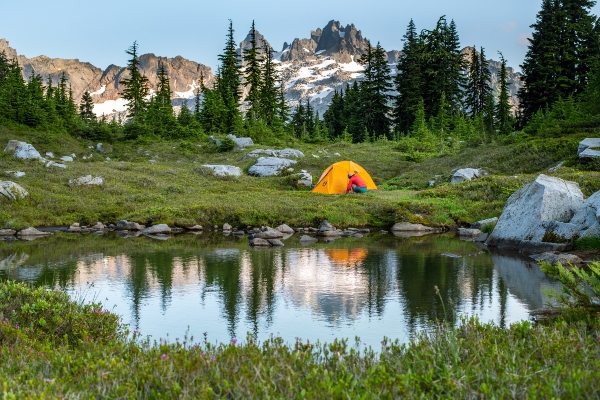 Camping and outdoor activities
All regions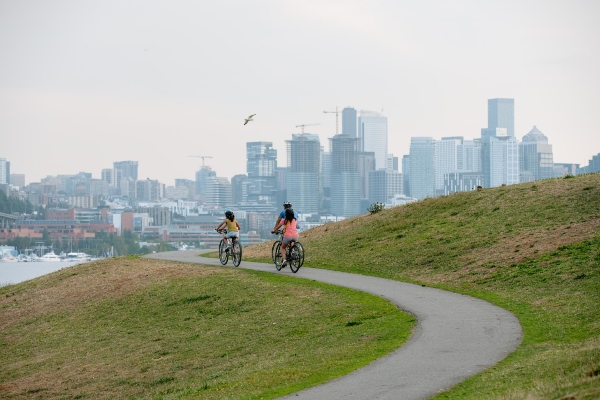 Metro Puget Sound
Seattle
Seattle-Tacoma International Airport (SEA) is the gateway for the Pacific Northwest. The dramatic mountain and sea backdrop provides inspiration for major brands (Amazon, Microsoft, etc.), the arts, music, and dining. Attractions reflect the unique flavor of the Pacific Northwest such as the Space Needle, Chihuly Garden and Glass, and Boeing. 
Check out Visit Seattle's Top 25 top things to do 
Downtown
Seattle neighborhoods
Eastside destinations
South of Seattle 
Tacoma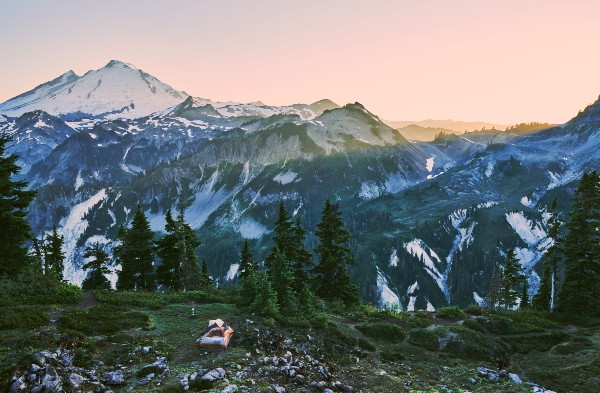 Salish Sea
Mt. Baker, the third highest mountain peak in Washington, dominates the skyline here. The valleys below are home to the lush Skagit Valley, well-known for its tulip and daffodil fields along with fresh produce stands. Bellingham is noted for its craft breweries and Blaine is a border town to British Columbia, Canada.
Olympia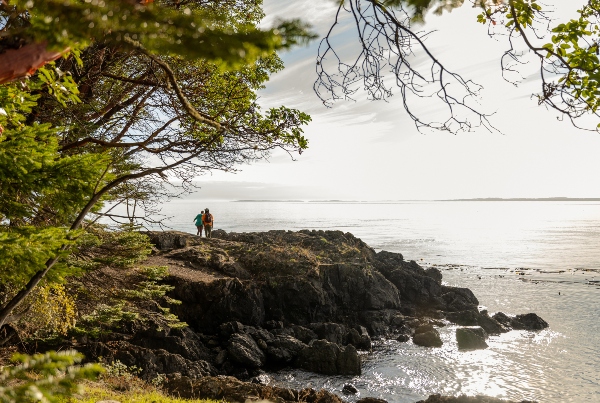 Islands
Accessible by ferry, seaplane, and in some cases, bridges, the San Juan Islands, as well as Whidbey and Camano islands, provide a mellow vibe to enjoy nature. Resident Orcas call this region home and it's the heart of Washington's whale watching. Historic seaport villages are havens for numerous artists plus sea-to-table and farm-to-fork restaurants.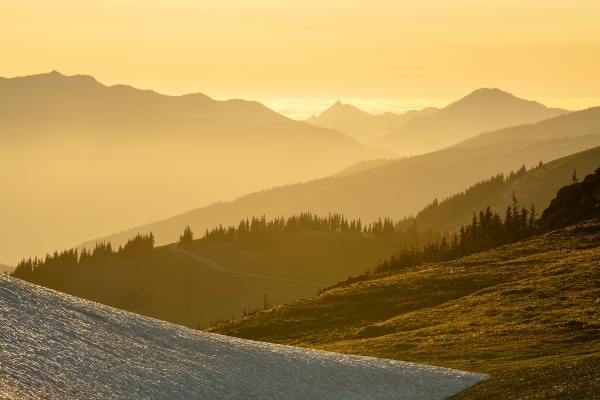 Peninsulas
From seaport towns and fields of lavender to the high alpine vistas of Hurricane Ridge, the Peninsulas offer diverse landscapes. In Olympic National Park, a UNESCO World Heritage Site, you will find deep turquoise lakes, thermal hot springs, rain forests, rugged Pacific coastlines and the northwestern most point of the contiguous continental USA, Cape Flattery.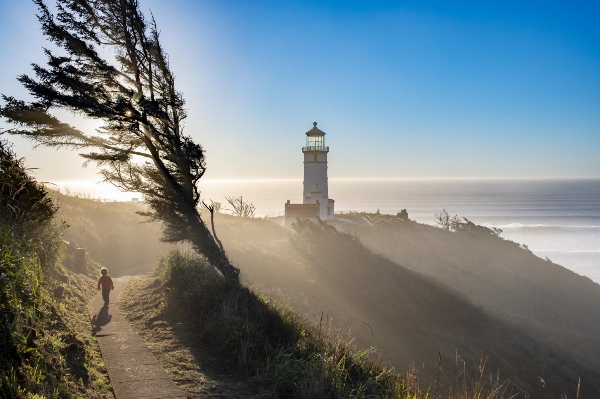 Beaches
In Washington, the bounty of the sea and land is evident with oysters, clams, deep-sea fishing, and abundant cranberry bogs. Cape Disappointment State Park brings the history of the Lewis and Clark expedition to life.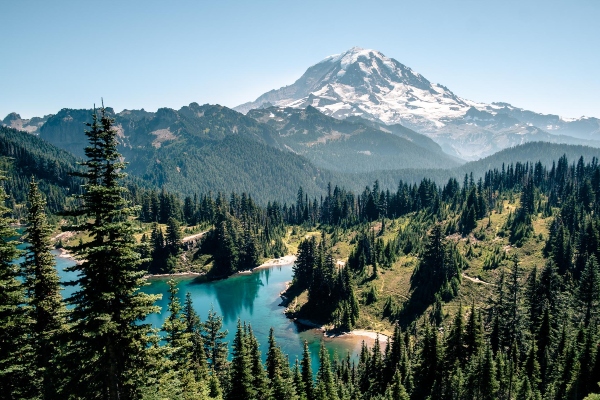 Volcanoes
At the southern end of the Cascade Mountain Range, are two well-known volcanoes located in Mount Rainier National Park and Mount St. Helens National Volcanic Monument. The White Pass and Chinook Scenic Byways provide magnificent mountain vistas and insight into the past and present timber industry.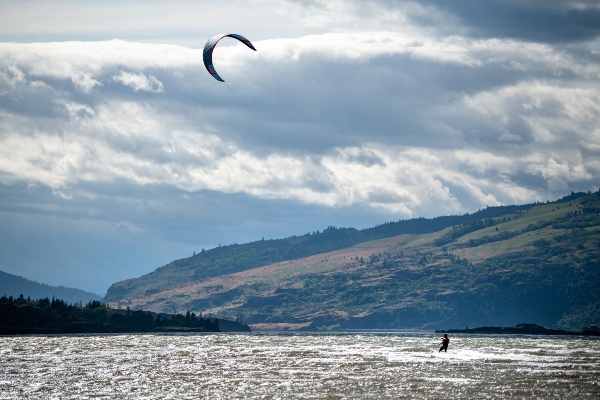 The Gorge
The mighty Columbia River provides most of the border between Washington and Oregon. Popular river boat cruising follows the path of the Lewis and Clark Expedition. Driving east, the scenery changes dramatically from evergreen forests to dry alpine desert. Explore the curves of the Columbia to find wind surfing, wineries, and spectacular scenery. 
Trails and Lakes
Home to the rugged mountain peaks of North Cascade National Park and Cascade Loop National Scenic Byway, abundant activities await. The 440-mile (708 km) loop includes dramatic park overlooks of deep turquoise mountain lakes; Leavenworth, a Bavarian-themed village; Wenatchee's apple country; Lake Chelan, a favorite getaway for Washingtonians; and Winthrop's cowboy country.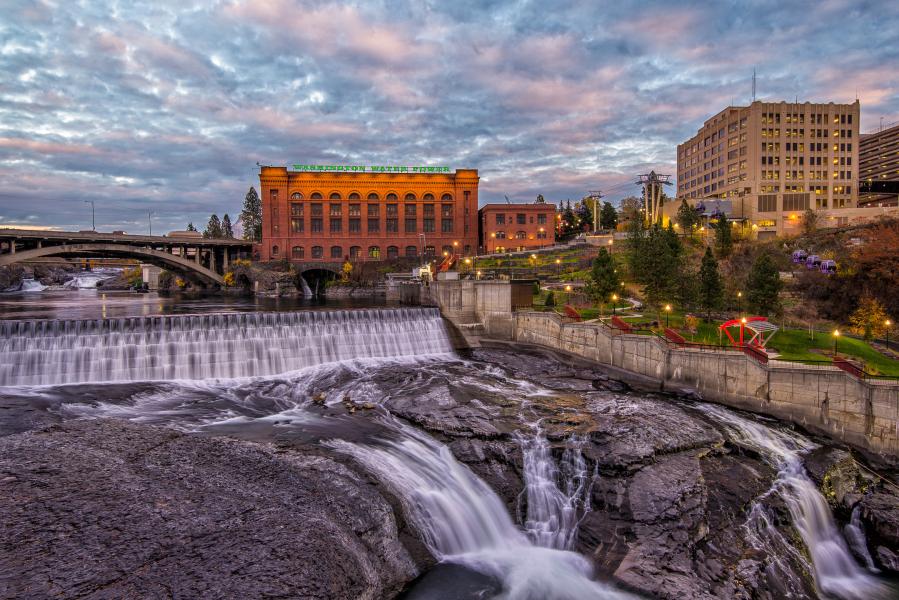 Ponderosa
Spokane is a gateway to the national parks of Glacier (Montana), Yellowstone and Grand Teton (Wyoming). It is a key stop for Amtrak's Empire Builder from Seattle to Chicago. With the Spokane River running through the heart of the city and numerous city parks, visitors can enjoy an active, outdoor lifestyle.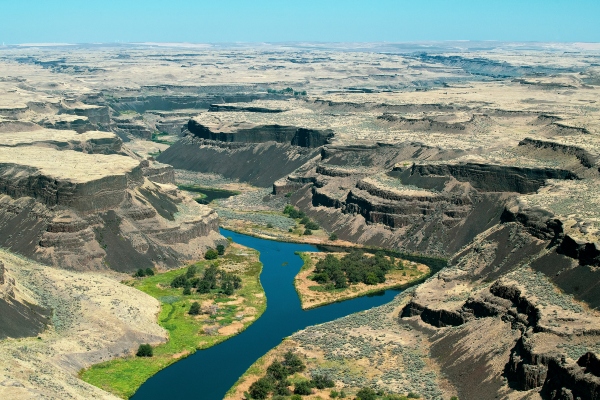 Palouse
Over a million years ago, during the Ice Age, glaciers covered this region. Palouse Falls State Park is an example of the power of nature carving out canyons and creating spectacular waterfalls. Palouse is an agricultural wonderland with rolling hills of wheat that are beautiful from verdant spring to the golden harvest season.
Top photo credit: Jason Hummel Photography