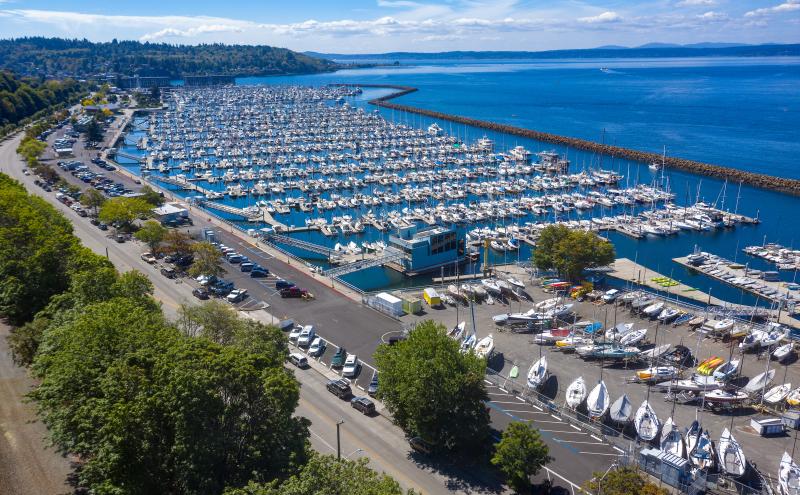 The best time of year to visit Seattle is here! Summer in the city offers numerous opportunities to explore, experience, and enjoy. The Port of Seattle provides recreational boaters easy access to two distinct parts of the city. For those who favor the active downtown waterfront and all it has to offer, Bell Harbor Marina is the place to be. The marina is within walking distance to Pike Place Market, the Seattle Aquarium, the Seattle Great Wheel, and dozens of restaurants and shops. Check out these fun things to do this summer on the waterfront when you stay at Bell Harbor Marina.
 Boaters who prefer a quieter neighborhood vibe should set sail for Shilshole Bay Marina, the second largest marina in the Puget Sound Region, tucked away on the quiet north end of Seattle's Ballard neighborhood. The marina features a nearly mile-long promenade that offers boaters a chance to stretch their sea legs, and the surrounding neighborhood boasts a wide variety of activities within walking distance (or short rideshare). Here are a few options to consider.   
Ballard SeafoodFest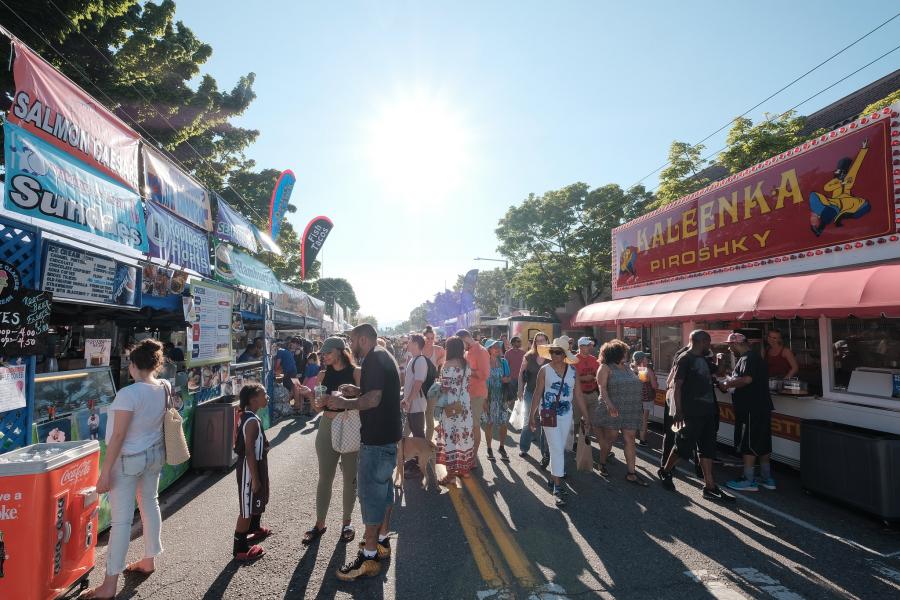 Get ready to dine, dance, and shop local! After a two-year hiatus, the Ballard SeafoodFest returns for three days of community, amazing seafood, craft brews, live music, and local arts and crafts. This nearly half-century tradition celebrates the local fishing industry and the Scandinavian heritage of Ballard. Event dates: July 15 – 17. Full details on the Ballard SeafoodFest website.
"Ballard SeafoodFest 2017" by ballardvox is marked with Public Domain Mark 1.0.   
 National Nordic Museum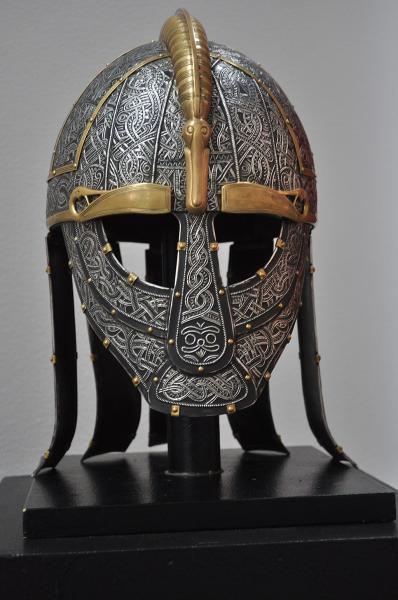 Upon arrival at Shilshole Bay Marina, you'll notice  a 17-foot tall statue of Viking Leif Erikson, one of many visible nods to the Ballard community's Nordic roots. To learn more about this history of Nordic immigrants in Ballard consider a visit to the National Nordic Museum. The iconic building embodies modern Nordic design, and inside, visitors have the opportunity to discover Viking history and mythology, and Nordic art and culture. Check out the National Nordic Museum website  
"File:The Vikings Begin 01 - replica Viking helmet.jpg" by Joe Mabel is licensed under CC BY-SA 4.0. 
Hiram M. Chittenden Locks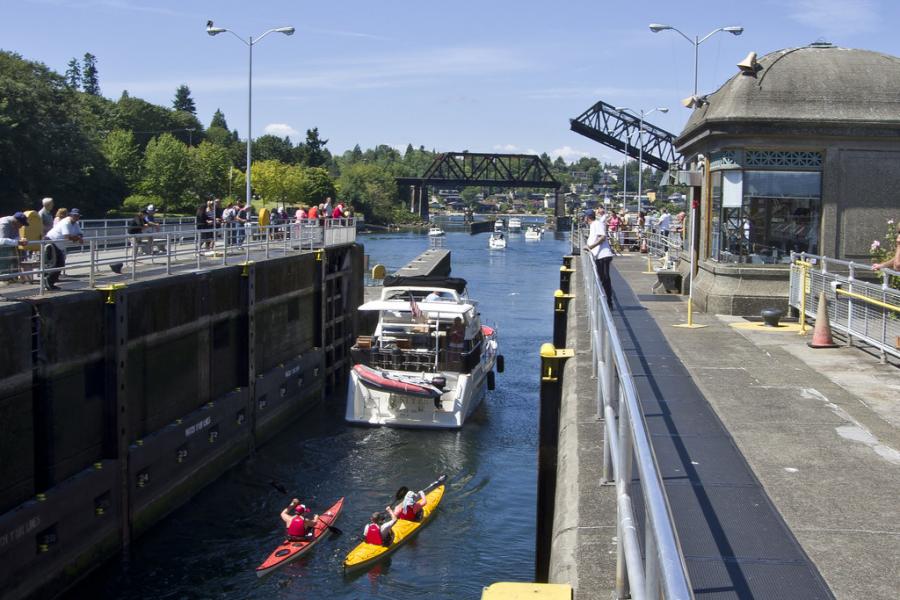 Locals know it as the "Ballard Locks," and this engineering marvel is a Seattle landmark. The grounds of the Ballard Locks feature walking paths and bridges to view the locks in action; underwater-viewing windows to observe salmon and steelhead runs; a visitor center where guides offer history talks and walking tours; and the Carl S. English, Jr. Botanical Garden.  
June through August: best time to observe fish swimming through the locks 
June through September: enjoy the Free Summer Concert Series at the Locks. 2022 Schedule 
"Ballard Locks y Frank Sheldon" by squarerootofftwo is licensed under CC BY-SA 2.0. 
Enjoy dinner and live music in downtown Ballard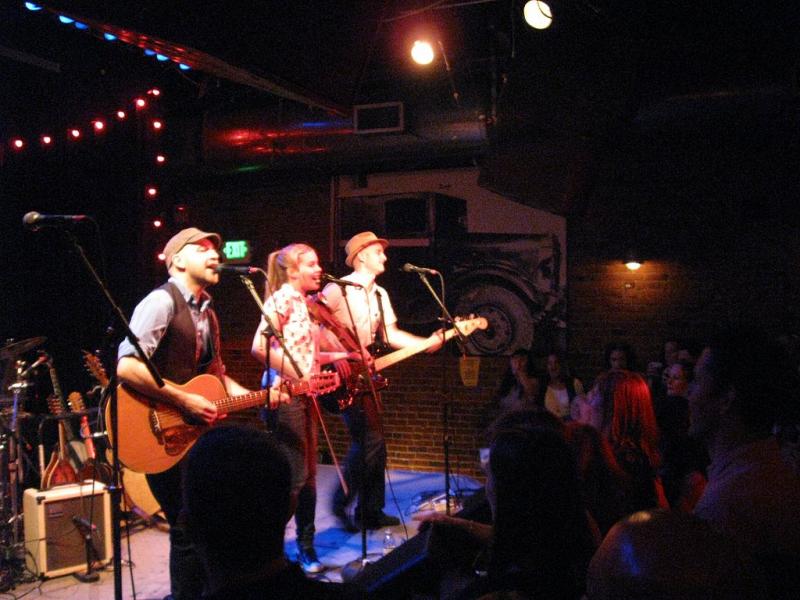 Ballard is easily one of the best neighborhoods to grab a bite in Seattle. The restaurants here offer every variety of cuisine at a wide range of price points. Whether you're craving pub fish and chips or a gourmet feast, Ballard chefs will deliver. After dinner take in a live performance at one of downtown Ballard's four concert venues. Hear indie, folk, rock, soul, jazz, bluegrass, and more from local and international artists.  
"File: Tom Landa, Kendel Carson, Brad Gillard of The Paperboys Tractor Tavern Seattle 060608.jpg" by Rootology is licensed under CC BY-SA 3.0 
Explore the Ballard Brewery District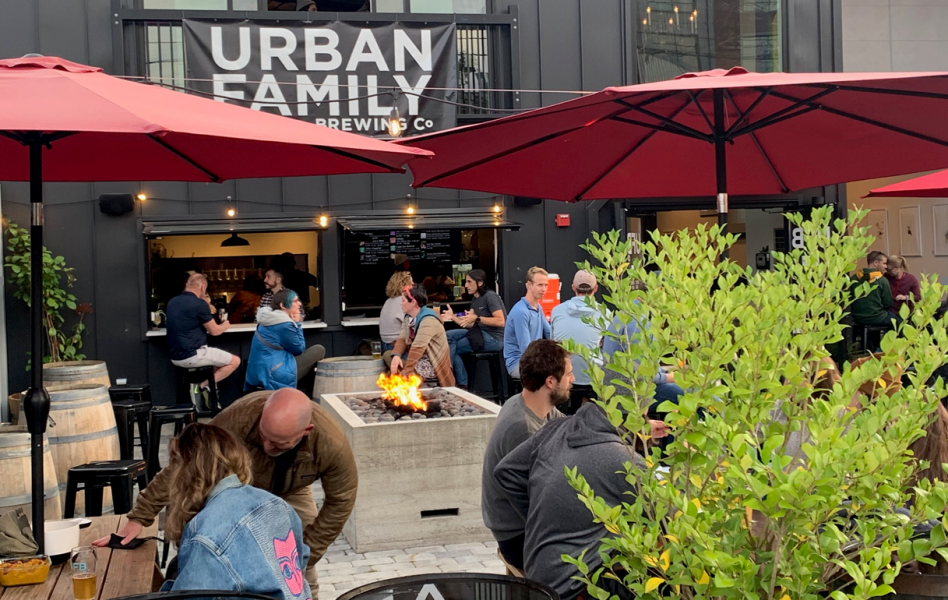 Seattle's beer epicenter is Ballard! The Brewery District is home to a dozen tasting rooms within a one-mile radius. Hailing a rideshare to and from Shilshole Bay Marina is highly recommended, as this part of Ballard is slightly out of walking distance for most (2.6 miles each way). Check out this sample itinerary for a Ballard beer tasting.  
 Seattle belongs on your summer excursion schedule! Give our friendly marina staff a call to reserve a slip.  
Shilshole Bay Marina in Ballard: 206-787-3006
Bell Harbor Marina in downtown Seattle: 206-787-3952