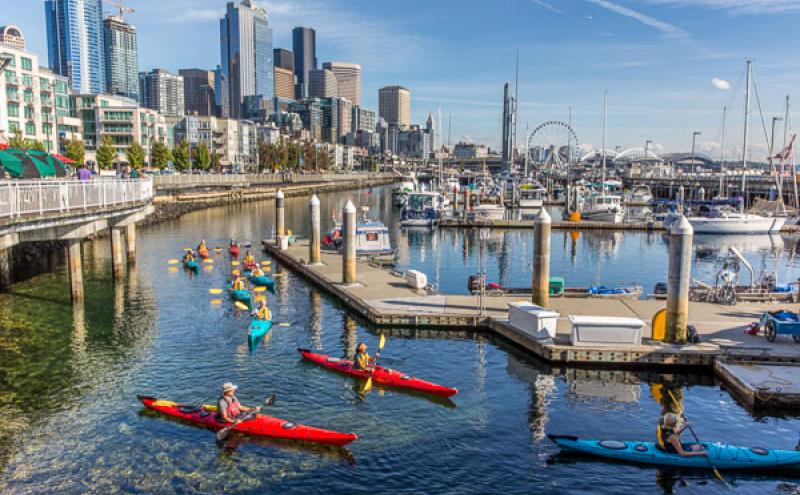 Seattle's waterfront is a vibrant place to be this summer and Bell Harbor is the only downtown marina -- your perfect base for city exploration! Here are our top picks for fun things you should do this summer, with friends and family from your slip on the waterfront.
Kayak along Seattle's Waterfront
Drop your kayak in the water from your boat at Bell Harbor Marina and let the adventure begin! If you head south of the marinas entrance you will approach the newly developed Pier 62 and all the famous waterfront piers including the Seattle's Great Wheel, Ivar's Acres of Clams, and more! If you head north, you will paddle past Seattle's Pier 66 cruise ship dock, the famous Edgewater hotel, the Olympic Sculpture Park, and get a beautiful view of the Space Needle! We recommend going before sunset so you can soak in the sun setting over the Olympic mountains, but make sure you are back in time before dark. 
Enjoy Outdoor Events and Programming on the Waterfront
The newly renovated Pier 62 has events and programs happening all summer long that you will not want to miss! Admire stunning views of Elliot Bay and the urban skyline, discover an eclectic range of activities, grab a bite from local food vendors, and enjoy public art and performances. Plan your next visit to Bell Harbor Marina and conveniently walk one pier down to attend of of these awesome events.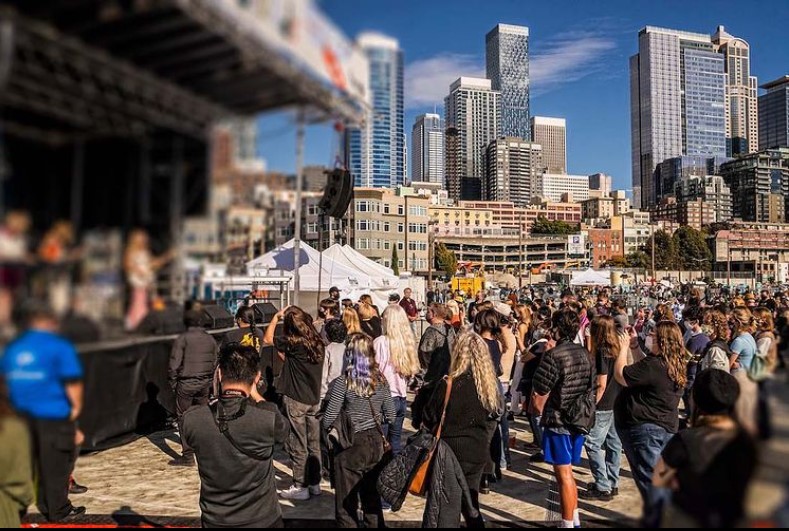 Attend an event at one of Seattle's famous venues
Every day of the year, there's a festival, performance, concert, reading, or sporting event happening in Seattle. And Seattle's known for its art and music scene with a wide range of artists and venues to take your favorite kind of fun. Look at your calendar, get your tickets, and reserve your slip! Start by browsing Visit Seattle's list of annual festivals and events or search events by specific dates, neighborhoods, or interests.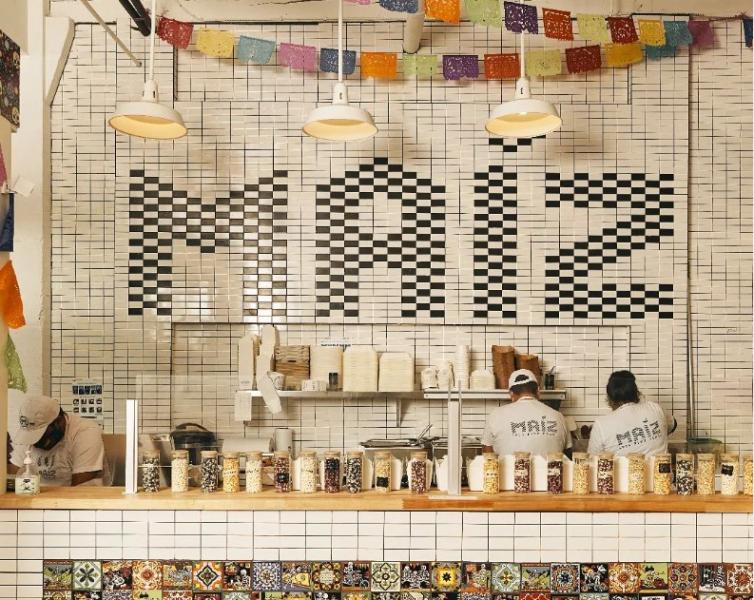 Visit Pike Place Market for the best flowers and food
Come and explore Seattle's heart and soul. With more than a century of history, Pike Place Market is the oldest farmers market in the country and one of Seattle's most popular draws. Not to mention, it is a quick 10-minute walk from Bell Harbor Marina! Exploring the shops at the market can take a full day on its own. The market is known for its endless rows of slower stands from local farmers, where arrangements can run for as little as $10. After browsing the shops and flowers it's time to take in some of the best bites in town. Enjoy fresh slices of fruit at the market stands, paired with specialty cheese and charcuterie from DeLaurenti or a Seattle staple Beecher's Handmade Cheese. The log line at Piroshky Piroshky is definitely worth the wait or go a few doors down to the newly-opened Maiz for fresh tortillas and authentic Mexican street food.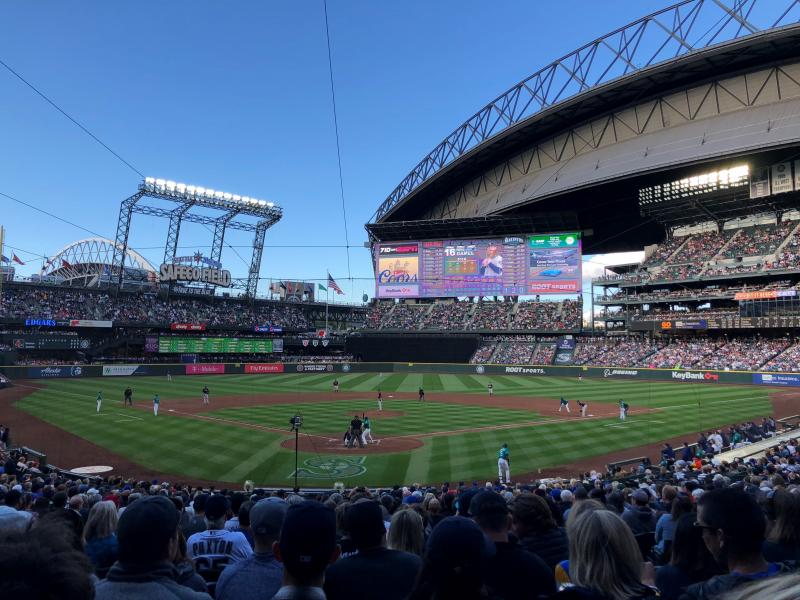 Cheer on the Seattle Mariners at T-Mobile Park
Summer and baseball games go hand-in hand and there's no better way to commute to a game then to cruise and pregame at Bell Harbor Marina. From the marina, the best way to get to the game is on an electric bike or scooter which is easy to do when you download an app right on your phone and pay a few dollars to get to the field in less than 15 minutes. We recommend purchasing tickets ahead of time, avoid the ticket lines, and get right into the baseball park. For a limited time only, stay overnight at Bell Harbor Marina during the week and you will receive a limited-edition Bell Harbor Marina baseball cap to sport at the next home game!
If you are looking for a quieter neighborhood vibe, we recommend checking out the fun things to do at Shilshole Bay Marina in Ballard. Seattle belongs on your summer excursion schedule! Give our friendly marina staff a call to reserve a slip.  
Shilshole Bay Marina in Ballard: 206-787-3006
Bell Harbor Marina in downtown Seattle: 206-787-3952