Featured Ballard Breweries
Just minutes from your slip at Shilshole Bay Marina is the Maritime district neighborhood of Ballard and home to a unique collection of craft breweries.  Set apart from the storefronts, restaurants and coffee shops, brewers practice their craft within a cozy cluster of blocks zoned for light industrial.  Together, along with their casual taprooms with ample open-air seating and daily rotations of food tucks, they have created one of the best people places around.  Here, you won't find lots of big screens and sports crowds, or city bar scenes. Instead, you will find people, both young and old, talking and sharing over some of the most interesting selections of brews found today.  
Here is a recommendation of three breweries you'll find easy to mix and match for a very enjoyable trip from your slip at Shilshole Bay Marina.    
Sample trip schedule 
First, arrive at Shilshole on Saturday or Sunday by noon where you can grab a snack and coffee at Jibe Café. If you want to stretch your legs, walk to the beaches at Golden Gardens Park or the other direction to Hiram Chittenden Locks. When you're ready, take a rideshare (Uber or Lyft) to the Ballard brewery district (13 min ride). Here's how to get there.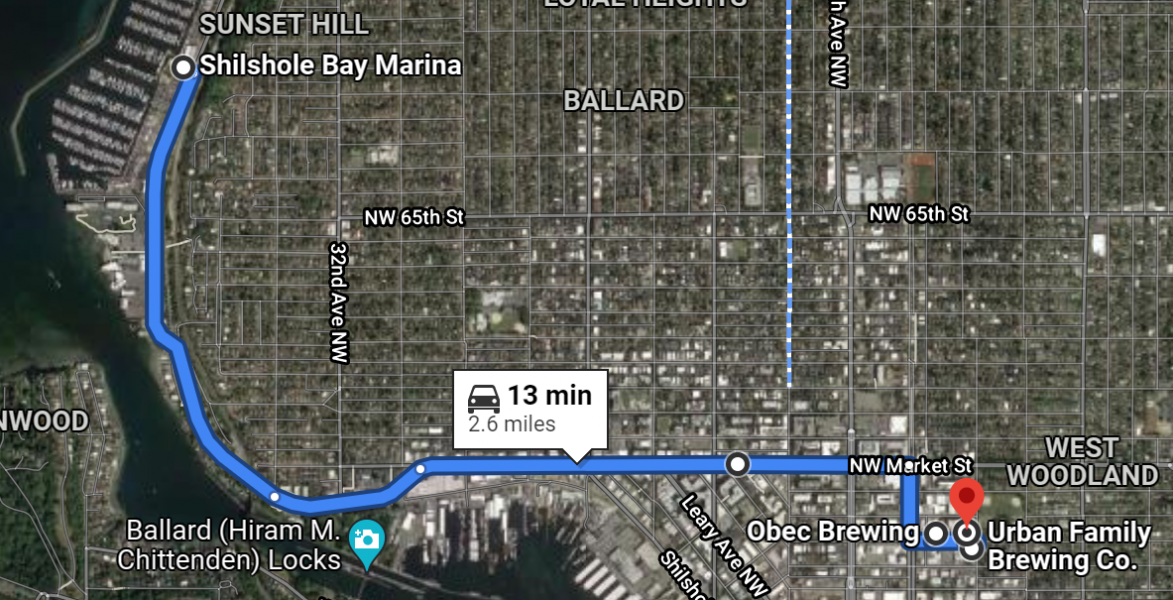 Your first stop should be at Urban Family Brewing Co. which is the kind of place anyone would want on a corner of their own neighborhood. Family and dog friendly with tables pleasantly spread out, it's easy to find a good drink option for everyone. You are sure to have fun with the specialty ciders and Farmhouse style beer list here with names like Upbeat Heartbeat, Mauled by Bunnies, and Silent Cartographer.   

Next, cross the street to Stoup Brewing. One of the first breweries to open up on this block, this is your best 'hop stop' with a broad selection of IPAs and a great place for a flight of samples to pick your favorites.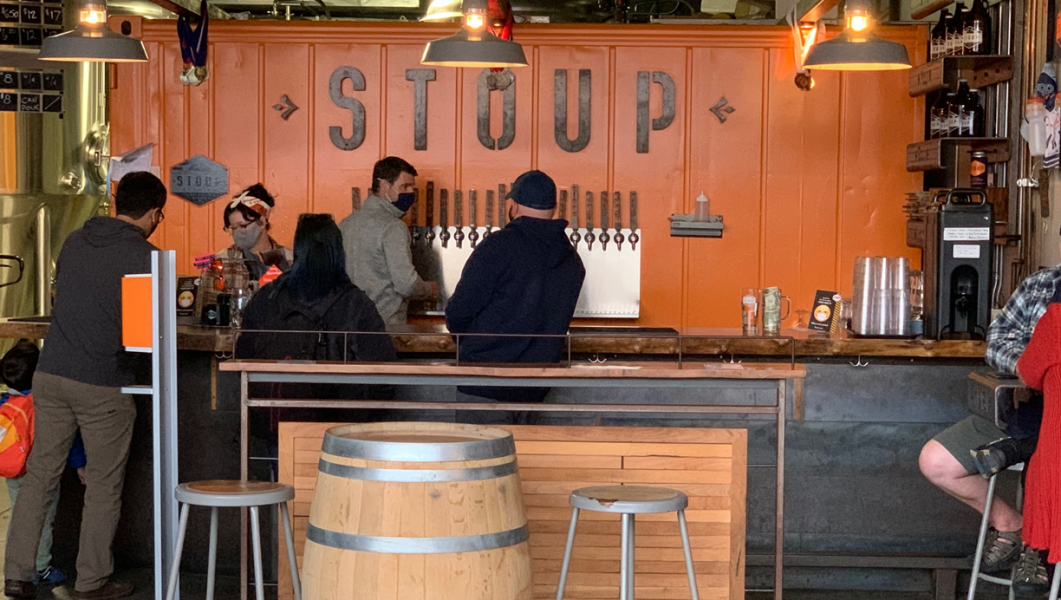 You'll find both inside and outside seating with some tables covered or open to the elements.  Heaters and firepits are plentiful. This is a great time to order some takeout from one of the food trucks parked right out front.  It's ok and expected you'll bring your meal to your brewery table. In a wonderful show of community cooperation, everybody busses their own table and finds the right recycle and compost bins.  

Next, walk right next door to Obec Brewing who proudly proclaims to "building community around beer." Outside areas here are well protected from the elements. Obec delivers very well-crafted English and Czech styled beers with full and malty characteristics - a great way to end your Ballard Brewery adventure. 

There are more breweries within walking distance so you can keep going or select another three for your next visit. If the day is still young, have your ride drop you off on Ballard Ave NW, where the shops, desserts or Sunday Market will fill the rest of your desires. Go to Visit Ballard for food options and more. Or head back to Shilshole for an amazing sunset or cozy night cap.   
Here is the Ballard Brewery District map to make your own, customized trip from your Shilshole slip.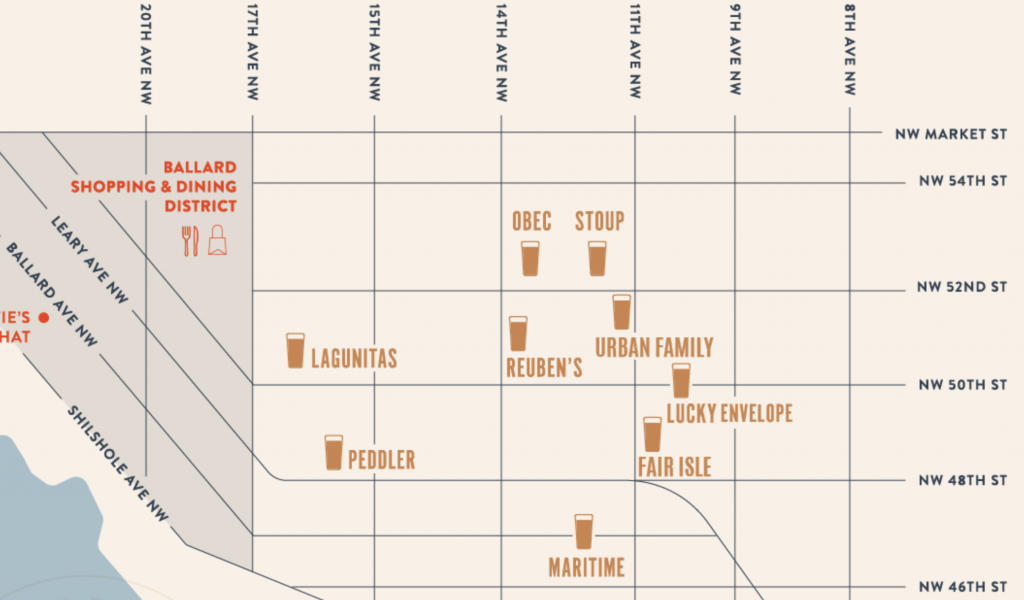 Call to reserve moorage at Shilshole Bay Marina (206) 787-3006