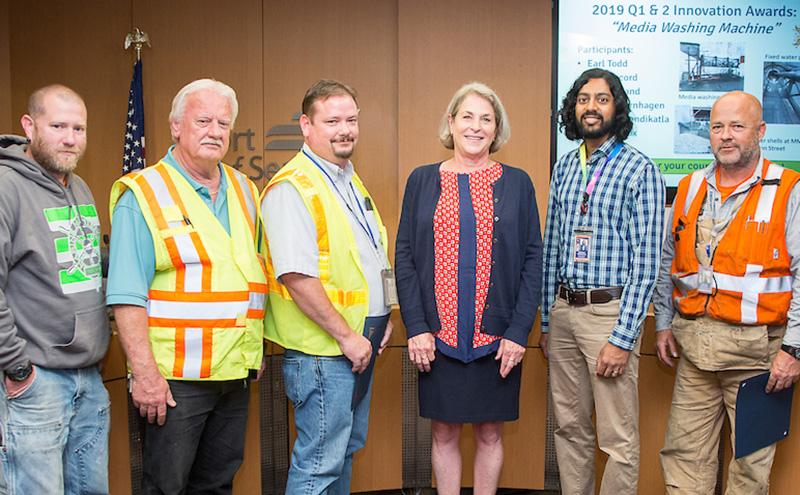 The Port celebrates over 100 years of history steering innovation in the Pacific Northwest and continues to find collaborative and creative ways to improve the landscape and create value for the region.  The "Media Washing Machine" leads this example as the first winner of the 2019 semi-annual Innovation Award.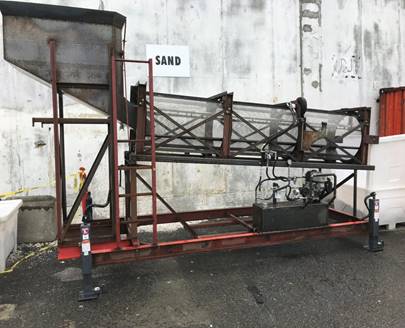 Western Washington has a reputation for rain.  All that water falling on cities and roads, eventually makes its way as stormwater into streams, rivers, and Puget Sound.  To increase the cleanliness of our regional waters, Washington has some of the most stringent water quality regulations in the U.S. The Port of Seattle strives to ensure stormwater runoff that travels through its properties into the Puget Sound meets or exceeds Washington standards.  This presents unique environmental challenges and opportunities for innovative Port staff to experiment with stormwater management technologies. 
In various ways, the Port has found success treating stormwater, and oyster shells have played an important role.  Cleaned, crushed and contained in a catch-basin or rain barrel filtration system, the shells help remove metals and solids from stormwater before it reaches the Puget Sound.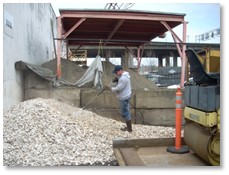 Finding oyster shells pre-prepared for a treatment system was a challenge.  Whole shells containing sand and rock sediment pose a problem.  Untreated, the rock and sand from the shells could clog the treatment system.  To prepare the oyster shells, staff needed to crush the shells using a backhoe and clean them by hand and hose, a practice that was time consuming and costly. With the increased use of oyster shells for stormwater treatment and difficulty acquiring clean shells, the opportunity for a better solution became more critical.  Partners from across the Port's Marine Maintenance team collaborated to develop a "Media Washing Machine."  This low-cost innovation exemplifies the Port's efforts to be the greenest port in North America by using upcycled and scrap materials to fill a gap where a commercial product was costly or not readily available. 
The "Media Washing Machine" streamlines and significantly increases efficiency of refreshing oyster shells, allowing shells to return to use quickly and to be refreshed several times before they lose their effectiveness. The machine reduced the tedious process of hand washing to an automated 30-second rinse cycle.  The unit is also transportable across the Port to locations that contain an appropriate water source and discharge option, such as to sewer or Baker Tank, where it can efficiently clean other course media, such as rock or gravel used in stormwater treatment, such as Splash Boxx or rain gardens.
The Port continues to foster innovation with an upcoming Innovation Fair for employees this October. This four day event will bring staff together to spark new "revolutionary" and "evolutionary" ideas and provide access to resources to make those ideas come to life. Activities include presentations, workshops, and a "Shark Tank" style competition.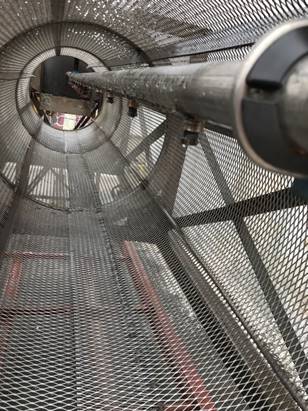 Recognition for the Q1/Q2 Innovation Award goes out to:
The project sponsor was Sandra Kilroy, Director Maritime Environmental & Sustainability.  The team led by Scott Silcox, Marine Maintenance Compliance Program Manager in Marine Maintenance, also includes Srinivas Pendikatla, Utility Program Manager in Storm Water Utility; Vetle Strand, Plumber Crew Chief, Marine Maintenance; Corbin Purnhagen, Millwright Crew Chief, Marine Maintenance; Earl Todd, Auto Machinist CC, Marine Maintenance.
Published Date
Jul 15, 2019