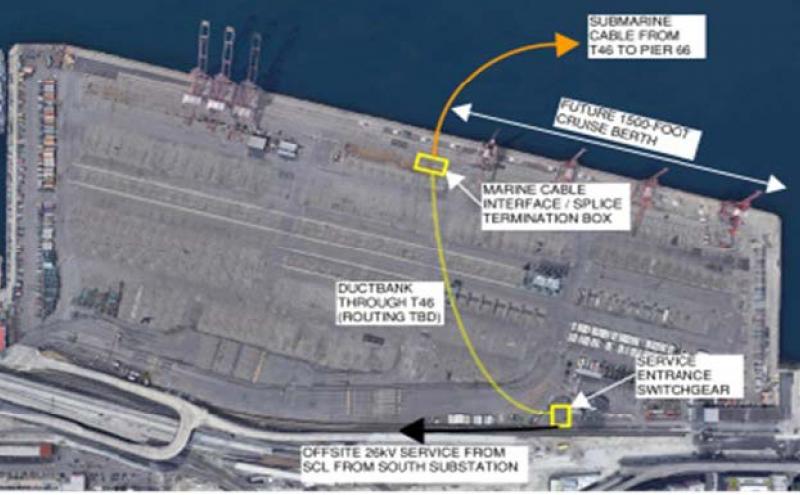 The Port celebrates over 100 years of steering innovation in the Pacific Northwest and continues to find collaborative and creative ways to create value for the region. Each quarter, the Port recognizes the newest, most impactful innovations from across the Port.
Q4 2019 Innovation Award Winner: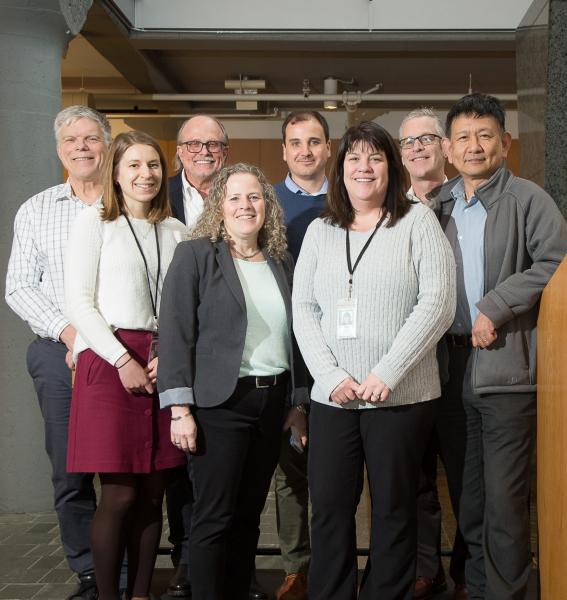 The Port of Seattle has the long-term goal of being the greenest port in North America. Every day there are new opportunities across the Port to move towards that goal. In the maritime division, a team of employees looked for opportunities to install shore power as an effective technique to significantly reduce greenhouse gas emissions from cruise vessels at berth and improve air quality for maritime workers and residents.
This quarter's winning innovative team initiated a new project to bring shore power to Bell Harbor Cruise Terminal at Pier 66 (P66). They considered several options. High costs meant the right-of-way city approach to bring in additional power supply to the terminal was unfeasible. These high costs were related to construction in a congested urban environment that would heavily disrupt used roadways, utilities, landscaping, and businesses throughout downtown Seattle and along the Central Waterfront. With this setback, the team explored creative, non-traditional solutions with lower costs. After conducting detailed studies and working with various internal and external partners, the team decided to pursue design and installation of a submarine cable in Elliott Bay originating at Terminal 46 (T46) to supply the needed shore power to P66.
Success was measured by total project costs and completion of the project on a schedule aligned with the annual cruise season. The submarine cable approach avoids costly street trenching, minimizes construction impacts of the waterfront, and reduced the project cost almost 50 percent compared to the right-of-way city approach. Project goals included implementation of a flexible system with high reliability, low maintenance, and minimal disruptions to operations and the environment. The energy needed to power ships berthed at P66 is available from Seattle City Light without any extensive infrastructure upgrades or transmission changes, making the submarine cable compatible with any current and future operations at T46.
Between the P66 Cruise Terminal and Smith Cove Terminal at Terminal 91 (T91), more than 5,500 local jobs and $893.6 million in business revenue are generated each cruise season. The submarine cable gives the Port the capability to provide these economic benefits with reduced impact to the regional environment.
Team Members: Fred Chou, Phuong Nguyen. Mike Dyer, Matt Macomber, Lindsay Wolpa, Paul Meyer, Alex Adams, Rob Vowles, Laura Wolfe, Matthew Mateo, Will Husted, Kemeria Beshir, Daniel Lindsey, Perry Welch, Joanna Hingle, Garry Ensley, Sofia Mayo, Skip Himes, Kyle Dilbert, Paul Reed, Jonathan Ohta, Mike McLaughlin, Marie Ellingson
Honorable Mention:
INTERACTIVE REAL-TIME MARINA MAP FOR SHILSHOLE BAY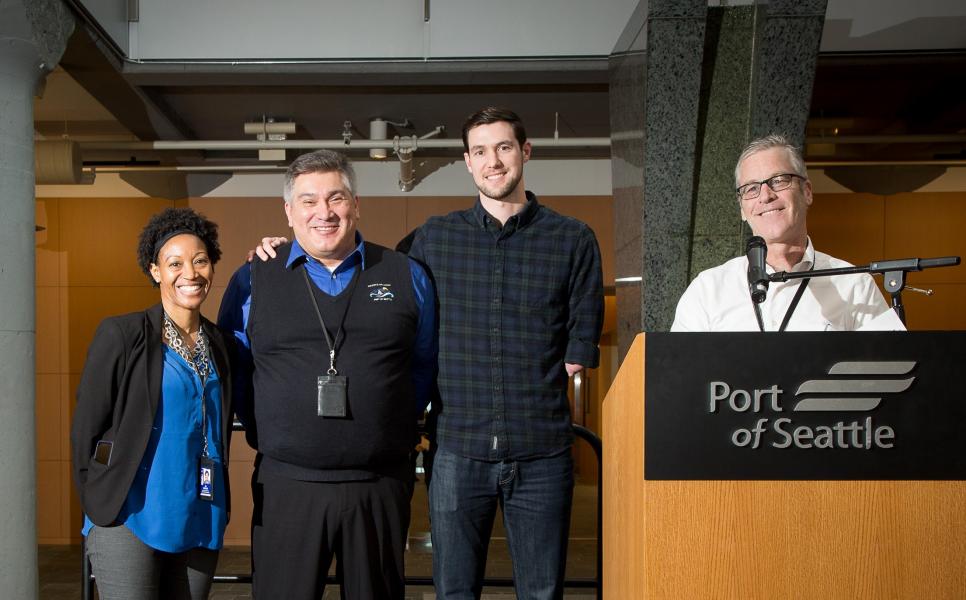 From kayaks to mega-yachts, Shilshole Bay Marina in Ballard is a place for every boat. This Port-operated location is a Puget Sound favorite that is often regarded as the premier boating and sailing center of the Northwest. There are no locks or bridges – just the perfect location for an easy getaway in a spectacular setting. For the guests who enjoy local waters and live abroad, Shilshole Bay Marina facilities offers additional amenities.
Shilshole Bay Marina stretches along the Puget Sound with a vast range of services available to visitors and guests. For a long time, getting information from the Marina Management data bases to help run Shilshole's Recreational Boating business was challenging. The team knew that visualized data would be beneficial for both long- and short-term decisions.
When Paul Robinson joined the Port, he immediately displayed interest in and talent with the visualization of data. Paul came up with the idea of utilizing data directly from our data base to create an interactive map of the marina. The virtual map reveals the status (available, occupied, subleased, etc.) of every one of our over 1,400 slips in the marina. Quick and easy access to this information is very useful for management when assigning moorage and keeping track of occupancy data. In addition to alleviating the process for management, this allows potential guests to receive accurate information in a timely manner.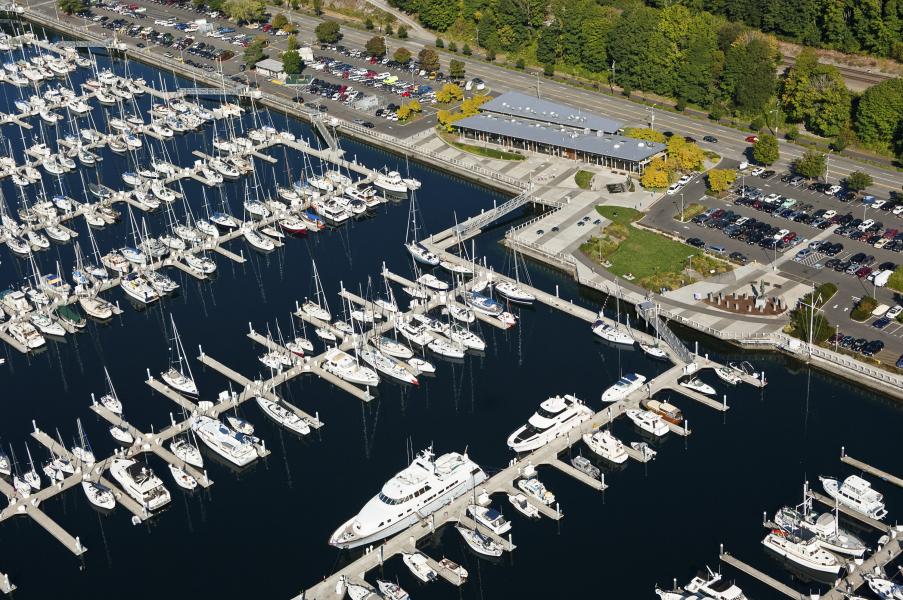 Team Members: Paul Robinson, John Richardson, Dave Lutz
Published Date
Feb 21, 2020