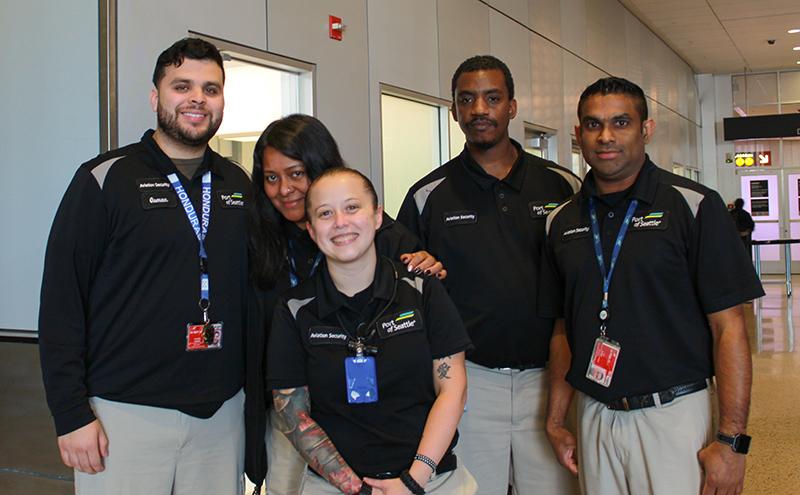 Engagement Action Plan Spotlight
By Jennifer Em
The Aviation Security department strives to cultivate an environment that empowers every member in the department. By incorporating new practices such as weekly updates, bi-quarterly open forums and project updates, expressing gratitude for the small tasks, encouraging participation, and breaking hierarchies of power, they are fostering a safe and welcoming environment for all. As management makes themselves more present and available to the whole team, foundational relationships are built with employees who understand their work is important and contribute to the organization.
What does the Aviation Security team have to say?
Team Work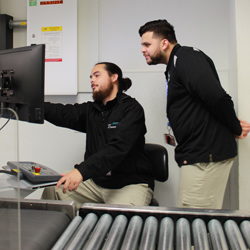 "What I like about working in Aviation Security is that we work as a team and we're a good team. The good thing about working here is we meet a lot of people and build relationships with the employees who come through [the checkpoints]. It's a great way to get yourself known and let others get known. No matter what shift you are working, we always feel welcomed and we always feel like we're a family. 
I have a good relationship with the managers and supervisors. They're pretty open and love to give advice, and they don't mind answering questions. We can always bring up concerns that we have with the program and if we think the solutions should be done a different way. They're always willing to listen to us, and usually they will make a change." – Osman Chavez
 "The day to day interactions with the employees that come through the checkpoints create a warm and welcoming work place for new employees as well as long time employees. I love the people I work with. When you're surrounded by people you can trust and a helpful team every day, it helps maintain the Port's values!" - Keoki Lau
"I like working in this department because you meet a lot of people. The diversity -- there's a lot of cultures, different ethnicities, different people. I'm comfortable with my team and managers. They are approachable. If we make a mistake, they will pull us aside. They don't treat as kids, they act as professionals. My team is fun!" – Mary Gutierrez
TRUE meetings, TRUE understanding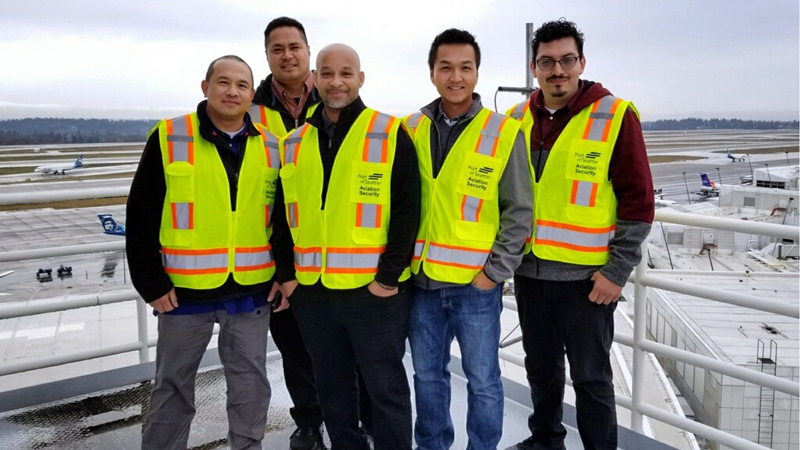 Since Aviation Security operates 24 hours daily, the interactions and experiences across the department can vary. To ensure all team members understand and have the opportunity to discuss the department's goals, they have recently implemented TRUE (Talk, Recognize, Update, and Explain) meetings. 
"We have great relationships with our managers. They just don't talk down to us. The supervisors do a good job in ensuring we can make those (TRUE) meetings. They rotate schedules, employees, and we do a lot of covering for each other to make sure we can make those meetings so we can stay informed as a team." – Andre Gault
"I've been to a few TRUE meetings. They've actually been very helpful. It's better than hearing [indirectly] from other people who have been to the meetings. And really, it's good for all of us to make those meetings. It's actually cool." - Natalie Bautista
Published Date
Dec 09, 2019