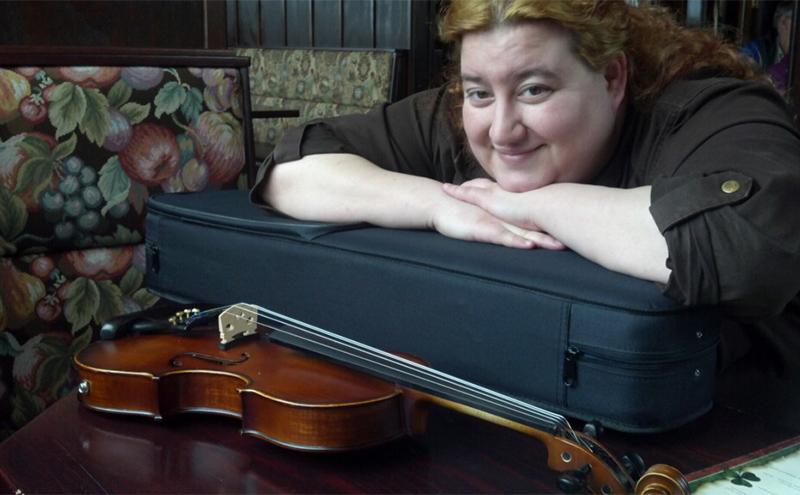 Meet Meridith Fishkin, a multi-talented individual in a multifaceted role in environmental finance
Interview by Hewan Mengistu
How long have you worked at The Port?
This September was my eleventh year. My father worked for Boeing and he worked with some people from the Port of Seattle in the environmental department. He used to take me with him to work and to all of his meetings when I didn't have school. One day he took me to the Port of Seattle, and I thought it was just the coolest place to be.
Tell us more about your role here at the Port.
I work for the Environmental Finance department, but I do a lot of enterprise work, which means I touch everybody. I do work with environmental liabilities. I make sure that the financial systems are set up so that we can do property level finance, accounting level finance, and apply budgets. I also do program management for the Maritime Finance department and I get assigned projects which will save us money or help us with cost recovery. I work very closely with our legal department to do records retention, and the part that I do is called variable records retention. I also do asset management which is also enterprise-wide. That includes the joint internship program and work with GIS (Global Information System).
What's your favorite part of your job?
I love how complex it is. I am never bored. Three years ago, I was working on litigation for the Lower Duwamish. This year, I am doing litigation for Terminal 91. Next year I will be working on streamlining the ERL Process. Twenty percent of my job is core work that I do every year. Eighty percent of my job is crazy projects that touch thirty or forty different departments. They are incredibly complex and complicated. I love that there's no consistency and then I get to dig into all these special things.
What do you enjoy about the joint internship program?
I love the asset management program. My high school interns do so much and they are incredible people. They understand that what they're doing isn't just filing papers and scanning. They are doing important work. I love showing people what they can do.
Any events or fun activities over the years that you have participated in that are particularly memorable?
I did Fishermen's Fall festival once. I was supposed to man the environmental booth but I ended up doing face painting and I love to paint. It was fantastic.
Do you have any point in your career that you consider a milestone?
A few years ago, I went from being an over-glorified accountant to managing asset management, program management, and enterprise work. That was a huge milestone.
Tell me a little bit more about yourself. Have you lived in Seattle your whole life?
I was born in New York. My father got a job with Boeing in Seattle. So we would spend our summers here with my father in his job and then we would go home to New York in the winter for school. When I was about twelve, we moved up here permanently and actually moved to unincorporated King County on Squawk Mountain, which is behind Issaquah. So I went from living in downtown New York to moving to the back end of Issaquah. The city never really leaves you. And I found a nice medium in West Seattle.
When you're not here at the port, what do you like to do in your free time?
Once a year I hold an annual Mastermind Scavenger Hunt in Burien. It's based on the mastermind scavenger hunts from Ivy League colleges, where you get clues to solve to go from one stop to the next. I cook a lot and I have a pop-up restaurant. It's like a one night only restaurant idea. Plus, I teach cooking classes in my home.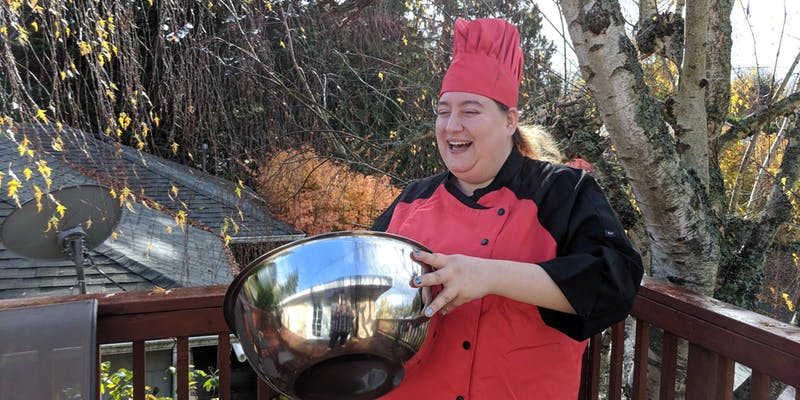 Published Date
Apr 12, 2019