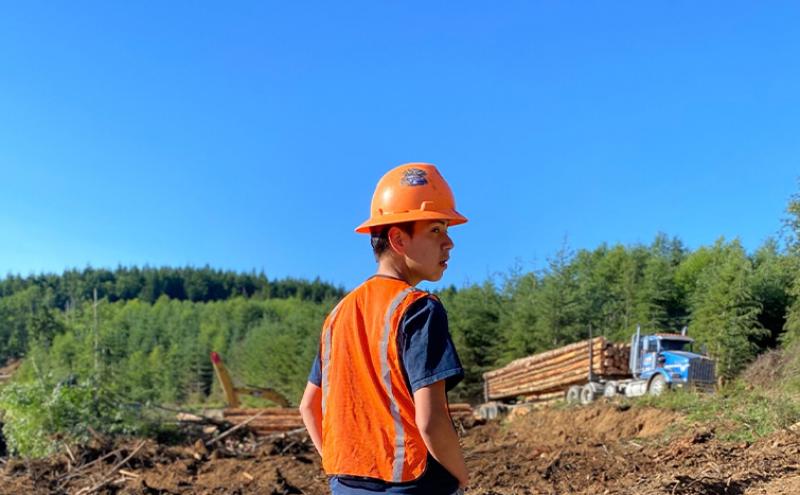 Meet Shane Lou Moses, a rising junior in high school and Skopabsh royalty from the Muckleshoot Indian Tribe. Shane is one of twenty five local high school students selected to join the Port's summer internship program. Interns spent the last eight weeks learning about Port industries and jobs through personal research and networking with employees across the organization. Interns were asked to create a tool that informs the public on careers in Port-related industries. This project allowed them to build on skills such as project management, public speaking, networking, researching, and working in groups. With a lot of collaboration, the interns will be sharing their knowledge with other youth through a "choose your own adventure" career exploration tool that will be available on the Port's website in early September. As the interns wrap up their time at the Port, we checked in with Shane to hear about his experience this summer.
How did you hear about the Port's summer internship program?
My high school counselor recommended the Port of Seattle and I decided to do it so that I could have more experience in community engagement and project management. It also gave me the opportunity to explore possible  careers I might want to pursue in the future.
What were you most excited for to be interning at the Port?
When I first heard about this opportunity I immediately began researching the Port of Seattle to learn what the organization is about and the career opportunities available. I personally have a strong passion for finding ways to help with climate change and restoring as much as we can so when I saw that the Port has an environmental department I knew that this was something I'd love!
What project are you working on this summer?
We created a "choose your own adventure" PowerPoint to help people find jobs that are suitable for them. There are 25 interns and we broke off into four project groups focused on either Aviation, Construction Trades, Maritime, or Sustainability. My group focused on environmental sustainability. We researched and met with Port employees in environmental to learn about the industry and careers. The PowerPoint lists different jobs listed with the skills and education needed, along with salary and locations. My team and I decided that we would all hold ourselves to a leadership role within our group.
Due to the COVID-19 pandemic, you have been working from home. How has the virtual experience been for you?
During the first week of my internship, I did not feel motivated at all. Being at home and knowing my bed is just around the corner made it hard to focus. I was able to break past that and gain the motivation and skill of being focused regardless of my work environment. I feel like this skill will definitely help me when I'm in my dorm doing homework in college.
Amberine, HR Outreach Program Manager, has been a wonderful motivator and mentor. She constantly checks up on us and encourages us to do better. She has made sure we are doing our work, staying on track, and leads awesome conversations.
Interning from home has given me the opportunity to experience working in a professional setting during a "lock down" so it prepares me for the future in the case that these actions are needed again. The virtual experience has given me the skill of really holding myself accountable and to be flexible — working around my own availability and my team's.
What is most surprising about working at the Port?
What surprised me the most about working at the Port is all the friends that I have made this summer! I didn't think I'd be making any friends over virtual work and that is super awesome that I was able to network with all these youth and even network with so many different employees, including executives and managers.
How has interning at the Port impacted you?
Working at the Port has given me the skills to effectively work in a group, how to send a professional email, and I also obtained project management, networking, and PowerPoint skills. I have also made tons of friends and we are making plans to all connect when things are safe to do so.
What else you have been doing this summer besides working?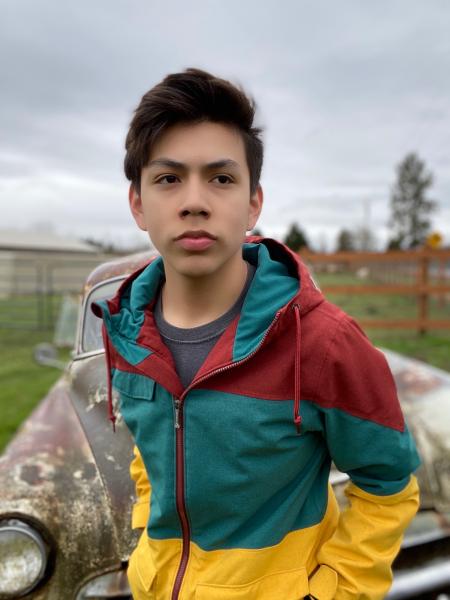 I've also been working in Hancock to obtain forest management training. I help restore trees, plants, fish, and water.
What do you look forward to?
I look forward to adding all the skills I've obtained during the summer to my resume. This will help me stand out professionally, personally, and when applying to colleges.
Published Date
Aug 24, 2020