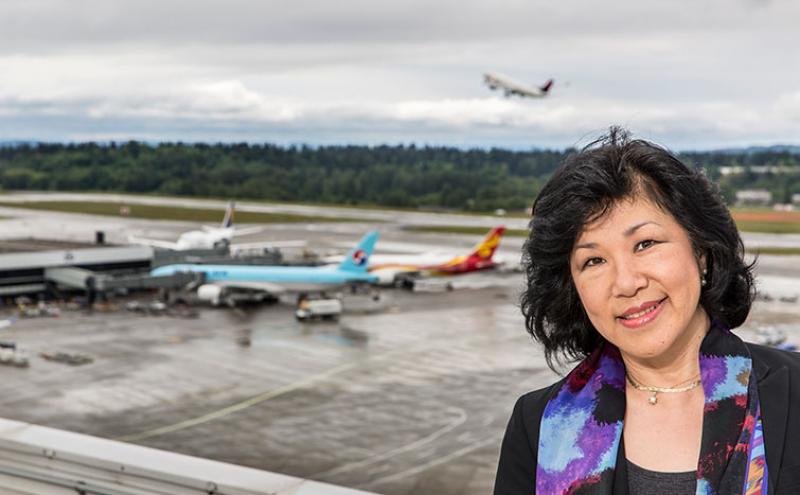 Former intern helps Sea-Tac grow international service
The Port of Seattle Internship Program is designed to help young people see new possibilities for the future. While an internship does not guarantee a job at the Port of Seattle, following is the story of how one became the portal to a career in aviation for a Japanese college grad.
When Kazue Ishiwata flew from her home in Tokyo to Sea-Tac Airport in 1983, she had no idea how her work eventually would help bring millions more international passengers through Sea-Tac.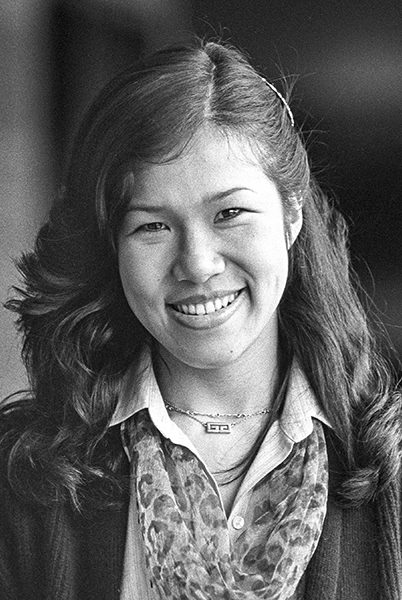 She had just earned a degree in marketing from Tokyo's Keio University, and armed with strong English language skills from years of study, she was ready to launch her career.
"At that time, there were too many constraints on opportunities for women in Japan," she said, "so I had a strong desire to go abroad." That's why she pursued an internship through her university, and with help from an international student organization at the University of Washington, she was placed with the Port of Tacoma's Trade Development Department for one year.
About the time her internship in Tacoma was ending, the Port of Seattle needed help with its early tourism outreach. Ishiwata began working for the Port as an intern, but soon was hired full time, working in tourism, marketing and international protocol, and eventually in air service development at Sea-Tac Airport.
For more than a decade, Ishiwata has developed and executed Sea-Tac's air service strategy. As senior manager of route development and international air service marketing and promotion, she identifies target regions and carriers for the Seattle market, and the potential of prospective services. By analyzing forecasts of where people want to travel, and the projected profitability of certain routes, she develops proposals and flies around the world to present them to airline decision makers.
This approach paid off. When she took over leadership of this effort in 2004, the airport had seven long-haul international routes. Since then, Sea-Tac more than tripled its international services, now at 22. The airlines participating are All Nippon Airways, Condor, Emirates, Hainan Airlines, Icelandair, Korean Air, Lufthansa, Volaris and Delta Air Lines. As of fall 2016, Xiamen Air joins the list.
"When I first came to Seattle in the mid-1980s, there were only a handful of Starbucks stores, and Microsoft was not widely known abroad. It really wasn't an international city. But I was convinced it had great potential to be one, and that's why I devoted my work to promoting our region overseas. Today, I feel gratified to see how our airport is becoming such an international gateway."
Published Date
Dec 12, 2017