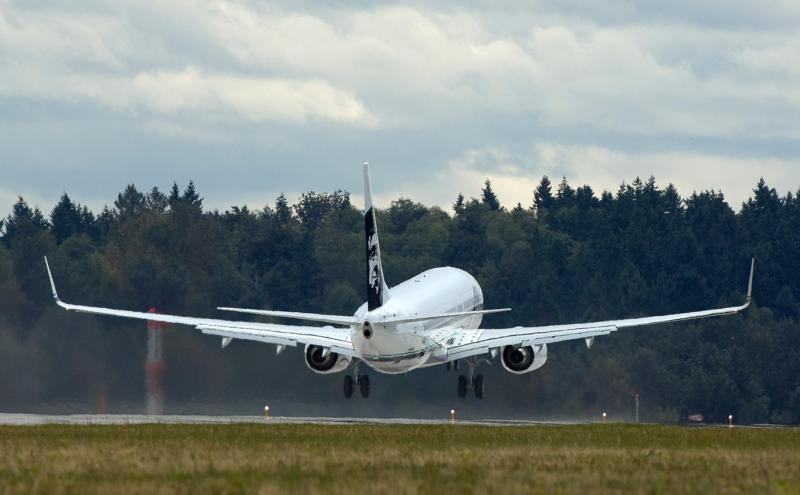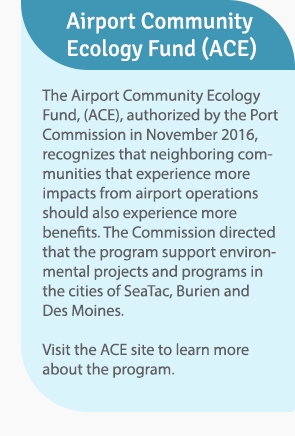 The Port of Seattle has an ongoing program to remove and replant trees around SEA Airport to improve safety during takeoffs and landings. The trees identified for removal have grown or will soon grow into the airport's airspace and pose a hazard to flight operations.
Half of this work, centered around trees on Port property, is nearly complete. Re-establishing a low-growing native forest and replacing invasive vegetation are two key priorities built into the environmental approach on Port property. The Port replanted four times as many trees and shrubs as it removed.
The second half of the work, centered on non-Port property, began in 2020. Nearly 60 percent of the approximately 174 trees identified for removal are located on Washington State Department of Transportation's future SR 509 right-of-way south of the airport. The 174 trees represent a significant decrease from the number of trees previously identified for removal. The work to lessen the impact of this program is based on public feedback and a comprehensive reanalysis of the airport's air space in consultation with the Federal Aviation Administration.
The Port will continue to meet or exceed all federal and state laws and regulations protecting the environment and will substantively comply with city development standards for tree replacement.
You can email questions about the program at safecorridor@portseattle.org.
For more detailed information on the Flight Corridor Safety Program, visit the program's online open house: