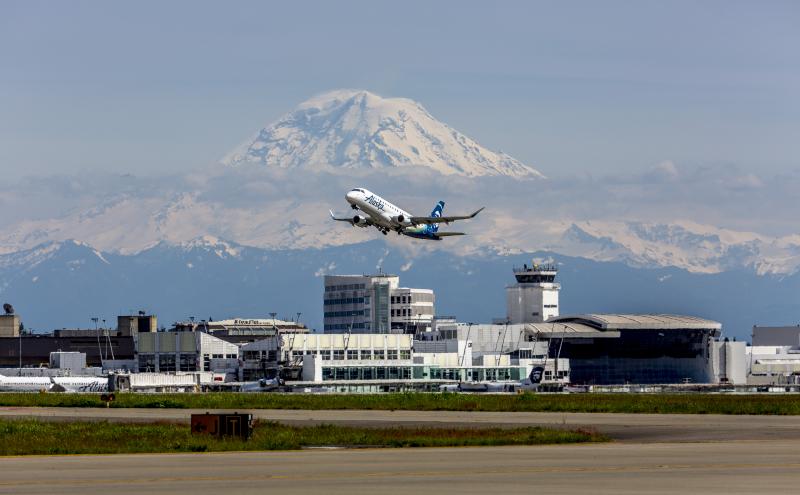 The Port of Seattle's Hazardous Waste Program at SEA Airport ensures proper management of hazardous waste streams through educational and technical assistance efforts that emphasize compliance, waste minimization, and recycling.
We began developing progressive pollution prevention strategies in 1995. Over the past 20 years, SEA successfully reduced the amount of hazardous waste it generates by more than 80 percent.
We maintain and adhere to an approved chemical products list. Our staff evaluates and approves all procedures and new chemical products. We research "green" product alternatives to replace hazardous products and prevent the use of more harmful alternatives such as isocyanates, chlorinated solvents, or other toxic solvents and flammable materials.
Processes that help us reduce our hazardous waste include puncturing aerosol cans so they can be recycled as scrap metal, using lead-free and water based paint for airfield and road markings, and minimizing the use of solvents to clean painting equipment. We also use high-flashpoint solvents and water-based part washers instead of flammable or toxic solvents.
SEA also offers training on pollution prevention, waste management, and waste reduction strategies. Our ongoing discussions help raise awareness about the use of less hazardous chemical alternatives and decreasing our hazardous waste, even as the airport's footprint continues to increase.