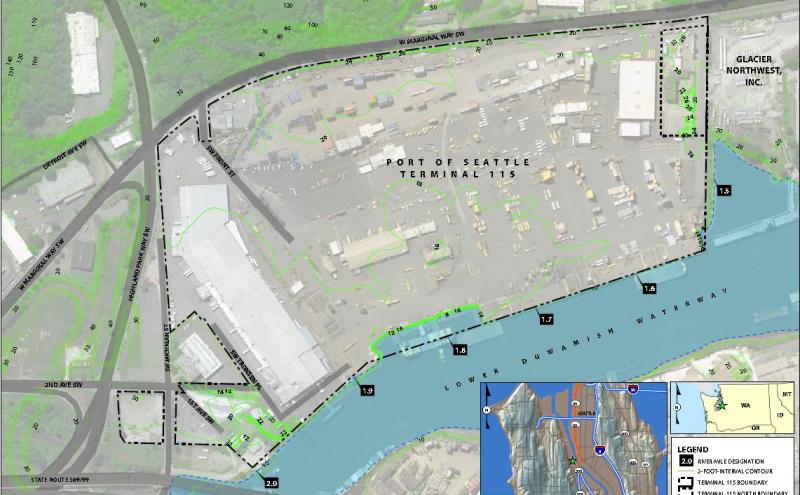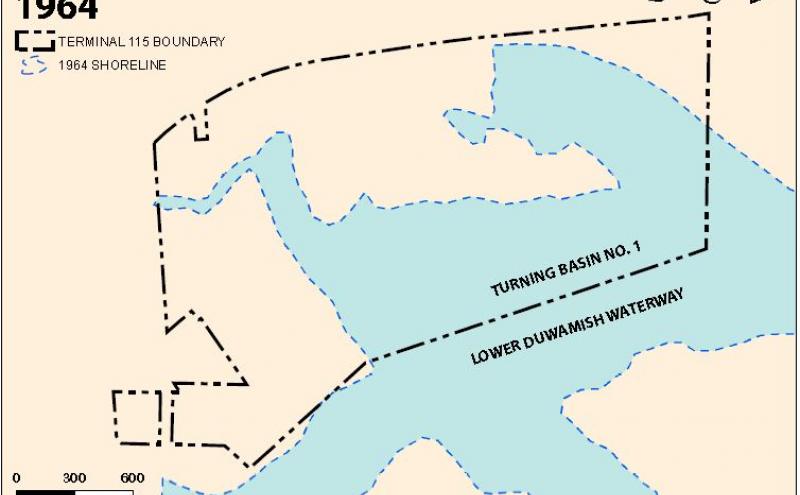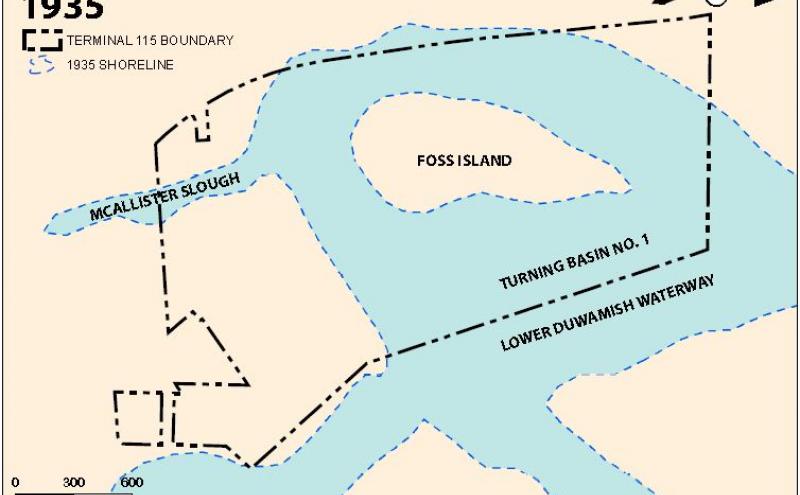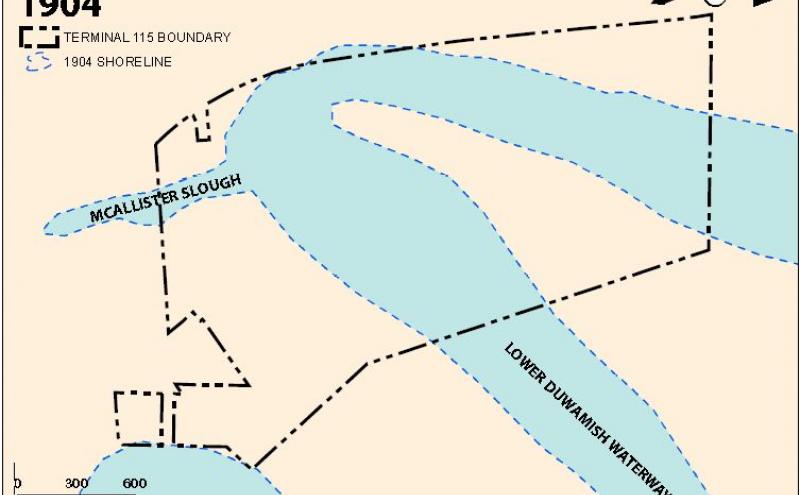 The North Terminal 115 site (T-115N) is located in the industrial area of the Lower Duwamish Waterway (LDW), at 6000 West Marginal Way SW, Seattle, Washington. T-115N consists of approximately three acres located in the northwest corner of the Terminal 115 facility, which is about 100 acres overall. Currently, the western portion of the site is used for distributing lumber while the eastern portion is used for commercial fence fabrication and installation.
T-115N has been the site for a variety of industrial businesses throughout its history. Site development began in the early 1900s during vast dredge and fill operations conducted in the LDW area. Slowly, the LDW was converted from a meandering river to an industrialized channel. The T115N site was the location of a tin recycling (1963-1998) operation.
T-115N is a suspected source for contamination to LDW, a Superfund site, obligating remedial investigations. In order for regulatory bodies to assess the contamination risk of T-115N, an Agreed Order (AO) was implemented between the Port of Seattle (Port) and the Department of Ecology (DOE). Under the AO, the port is required to do a comprehensive site investigation and provide detailed reports to the DOE, specifically:
Develop a Remedial Investigation/Feasibility Study (RI/FS) work plan
This report details previous investigations and past operations on the facility. From this information, a work plan for an investigation to characterize current environmental conditions is developed. The work plan is submitted to the DOE for review.
Conduct and document RI/FS activities
Executing the proposed RI/FS work plan includes a thorough investigation of the subject property. From investigation work, a feasibility study is developed that assess various remediation techniques according to cost and value. Value is quantified in terms of reducing risk to human health or, in this case, reducing the risk in contaminating an adjacent property.
Propose a Draft Cleanup Action Plan (DCAP)
This plan is the culmination of the RI/FS activities. The DCAP provides multiple alternatives for cleaning up the subject site.