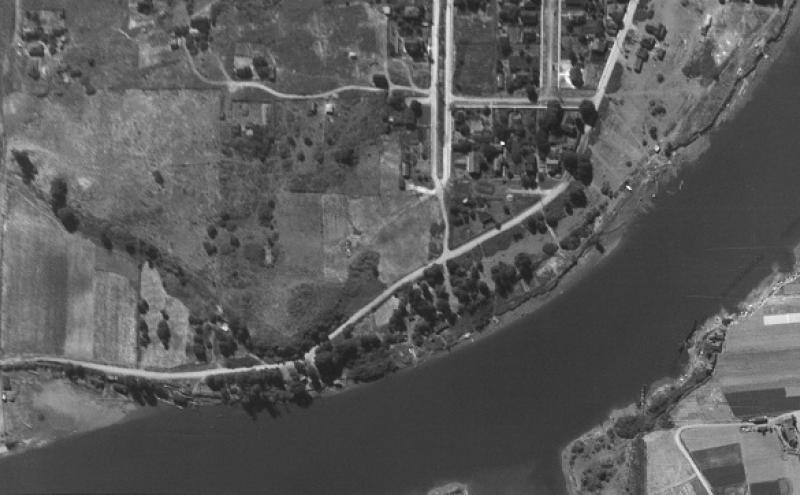 Uplands cleanup completed
Terminal 117 uplands soil and in-water sediments cleanup was completed in December 2014. During construction, steel sheet piling was used to isolate contaminated soil and water from the river. PCB contaminated soil and sediments were excavated and hauled off-site to a licensed waste landfill.
What was accomplished
During cleanup along the shoreline, several unanticipated underground storage tanks and barrels containing waste oil and other remains were discovered and eventually hauled off-site to a waste landfill.
During all aspects of the upland and in-water cleanup, there were no impacts or threats to the community. As required by the Community Health and Safety Plan, air quality, light, and noise were monitored and reported daily during all construction activities. Air quality levels were consistently below the limits set by the project, which are below Federal and State guidelines. Up-to-date monitoring data can be found on the Terminal 117 project website under the "Uplands Construction Updates" tab.
Terminal 117 has been restored to meet interim milestones and not final remedies. This state is known as an 'interim site condition.' The site has been backfilled and compacted with clean, imported soil to an elevation that prevents the site from flooding during high river tides. A new debris barrier has been installed in the river for the South Park Marina.
What's next
The sheet pile wall was left in place for use in the next phase of work, habitat restoration. Habitat restoration at Terminal 117 will begin in the summer of 2020.
Update: In April 2020, the Port of Seattle Commission took action to construct a new 13.5-acre Duwamish River park that would create upland habitat and restore priority habitat for Chinook salmon and other imperiled species.  
Photo Tag: 2013 Port Site (just prior to clean-up) - Terminal 117 was purchased in 1999 by the Port. In 2001, EPA classified the site as highly polluted.