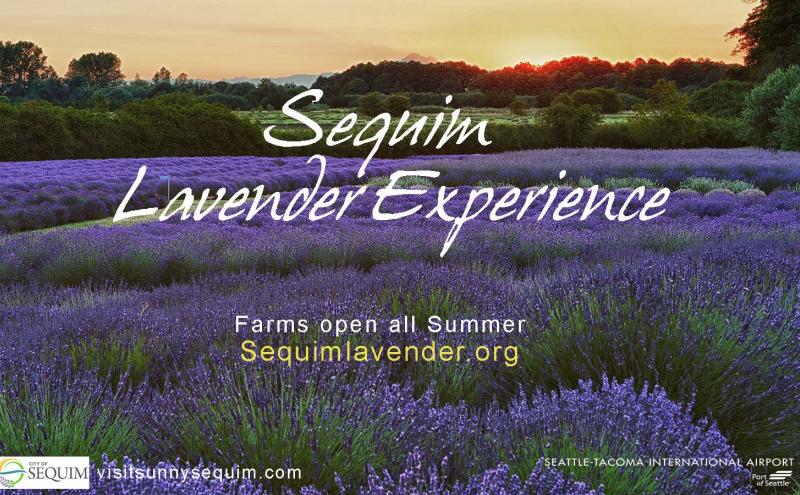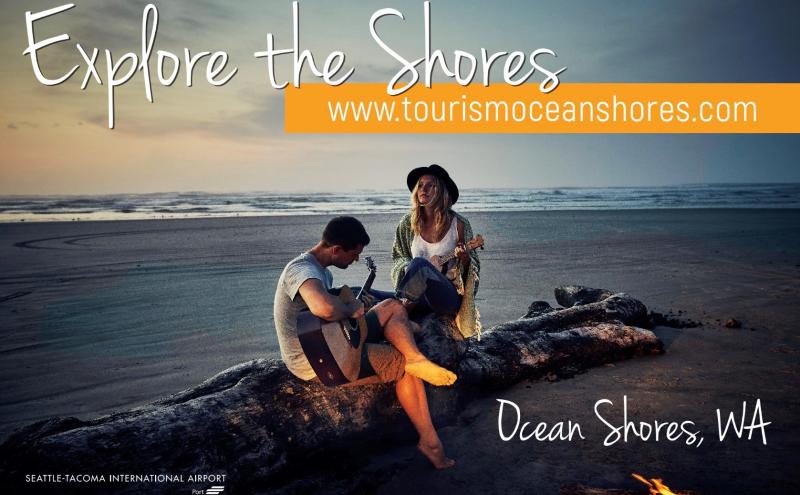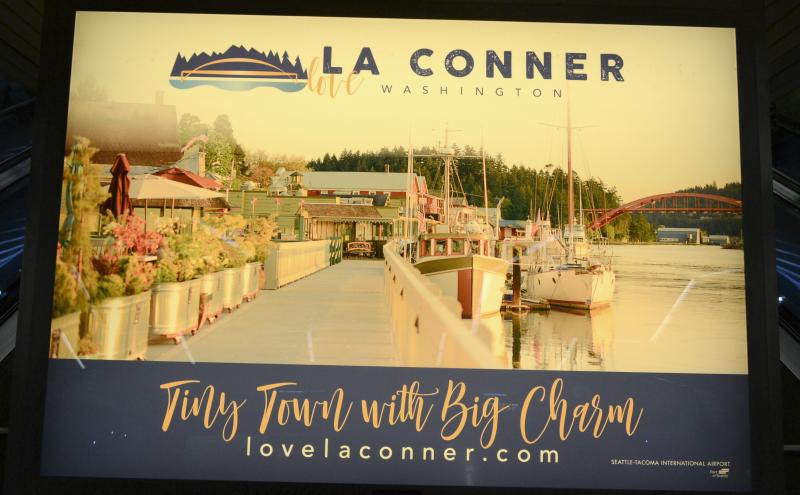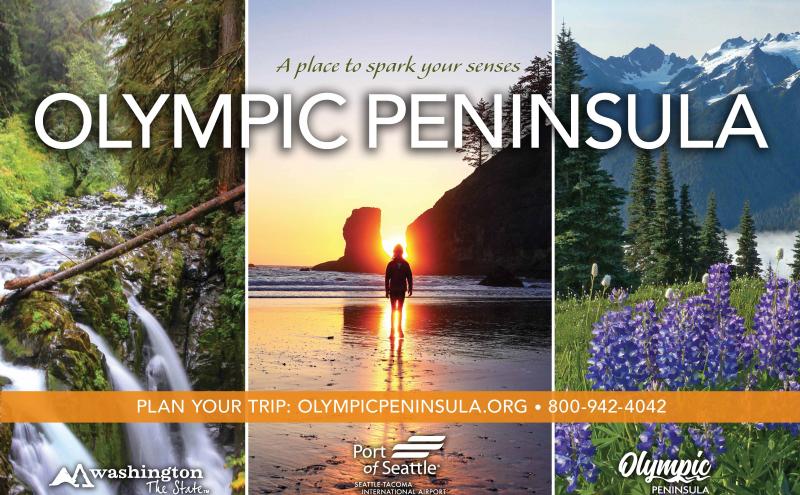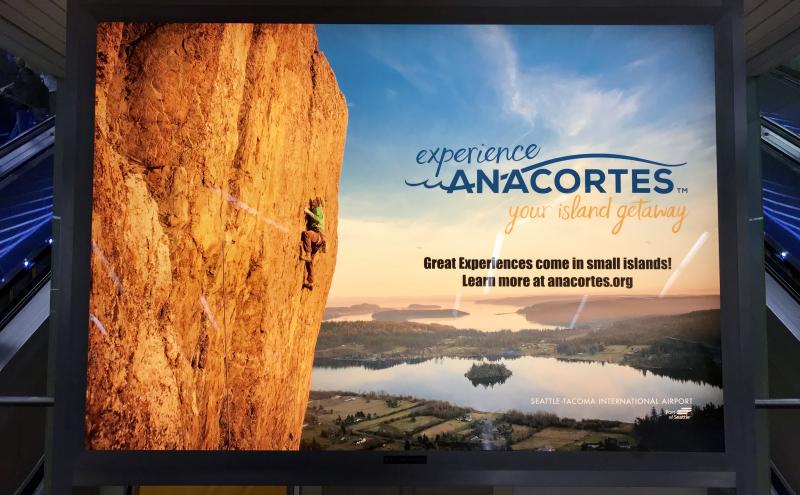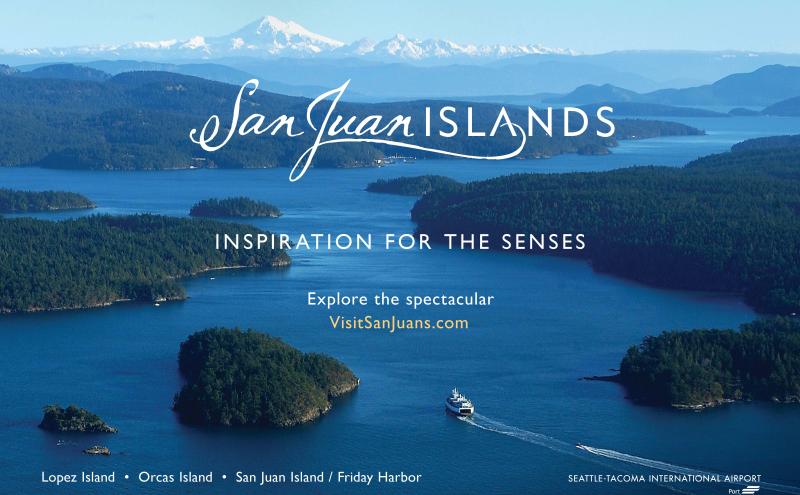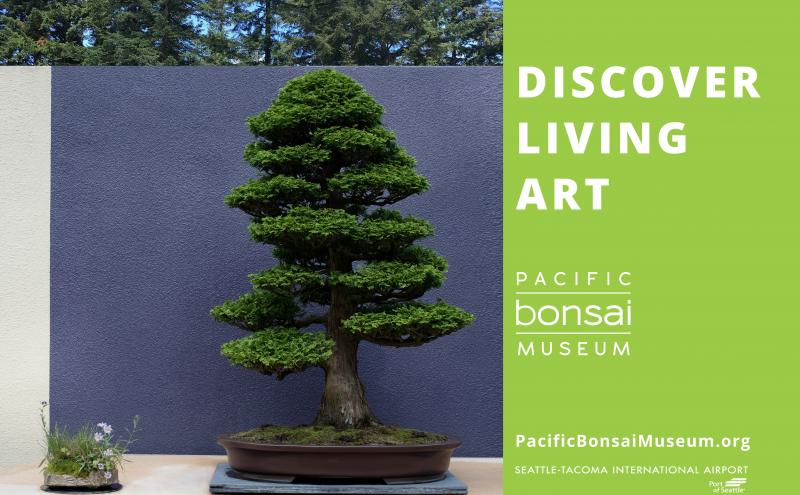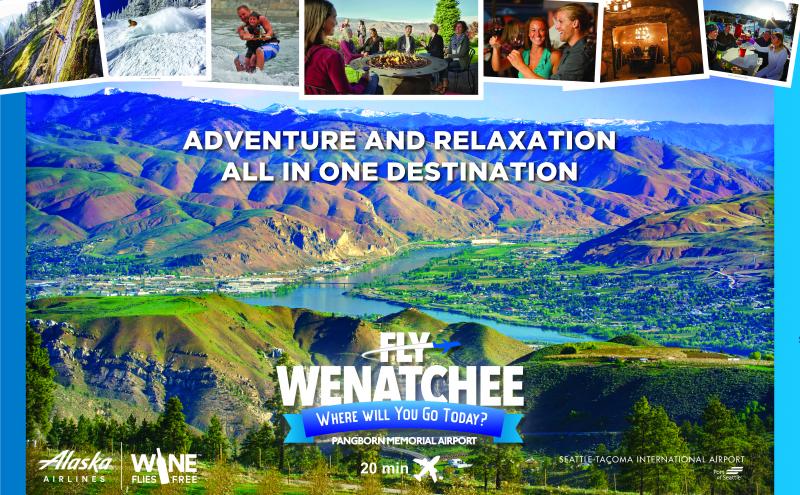 Originally launched in 2017, the Spotlight Program reserves 12 advertising locations at Seattle-Tacoma International Airport on a quarterly basis for cities, counties, port authorities as well as non-profit organizations throughout the state to advertise their region or destination to travelers.
Under the program, the Port will cover the cost of reserving the advertising location. Local cities and DMOs will pay for production, installation and taxes. The Spotlight Program offers significant savings over the typical cost of advertising at Sea-Tac, which averages approximately $4,600-$10,000 per month for space, printing and installation. The available 12 advertising sign locations are located throughout the airport concourses and baggage claim.
"With nearly 50 million passengers coming through Sea-Tac Airport annually, the airport provides a unique opportunity to share with visitors the best our region and our state have to offer. Our Spotlight Program provides access for smaller cities and destinations to highlight local attractions conveniently located close to the airport," said Port of Seattle Commission President Courtney Gregoire.
"Because of the Spotlight Program, we are able to build brand awareness and promote the Olympia area to a market we would otherwise not be able to reach", said Shauna Stewart, CEO of Experience Olympia & Beyond.
Watch for our next application opportunity in June, 2019!
Who should apply?
Washington State cities, counties, chambers of commerce, destination marketing organizations (DMOs) representing a city or region and non-profit organizations, which provide visitor products or services, are encouraged to apply for advertising space at Sea-Tac Airport.