The Port understands the importance of veterans serving their country—and of giving service back to veterans. We are privileged to have a significant proportion of veterans among the Port's full-time staff, and many continue to serve in various forms.
Veterans Fellowship Program
The Veterans Fellowship Program helps recently separated veterans build a bridge between military service and the civilian job market.
During your six-month paid fellowship, you will partner with a mentor and work group to help guide you in discovering your aspirations and civilian career goals. You'll be actively involved in meaningful and interesting work that will add breadth to your experience. For more information, please email the Veterans Fellowship program.
The Veterans Fellowship Program assists veterans in the following areas:
Exposure to a civilian work environment
Exposure to corporate business practices
Career assistance
Identifying transferable skills
Mentoring
Resume and interview assistance
Eligibility Requirements
Minimum of three (3) years of active duty or mobilized reserve duty service in a branch of the U.S. Military Service (which includes the United States Coast Guard). Documentation of an honorable discharge from active or reserve status must be presented as part of the application process. Veterans Fellowship applicants must be within 12 months of discharge to apply for a fellowship unless they have not worked full-time since their discharge and have been full-time students in a degree or certification program since their discharge. Applications open: Fall Cohort (end of Sept-Oct) and Spring Cohort (end of March-April).
Military and Veterans at the Port (MVP) Employee Resource Group
The Port of Seattle has over 280 Guard/Reserve or Veteran Status employees. This diverse group of employees represents roughly 16% of the Port, and does not include the many military spouses, family members, and supporters among Port employees. Individuals from this diverse group fulfill many different roles within the larger organization.
Military and Veterans at the Port exists to provide a community network of these employees, and directly supports the Port's Diversity and Development Strategy. Employee members will support our military and veteran community by promoting education and awareness, advising staff components, generating ideas, advocating, communicating, offering support and encouragement, and may serve as a resource for employee policies, programs and initiatives that pertain to a broad cross-section of Port employees and partners.
Port Partners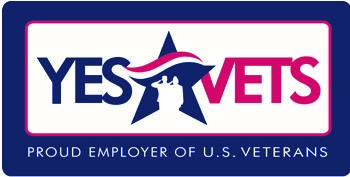 YesVets is a statewide Veterans Hiring Campaign created by the House Bill 2040 and supported by the Employment Security Department, in partnership with Washington Department of Veterans Affairs, Department of Commerce, Washington State Military Transition Council, Washington State SHRM, and local chambers of commerce across the state.