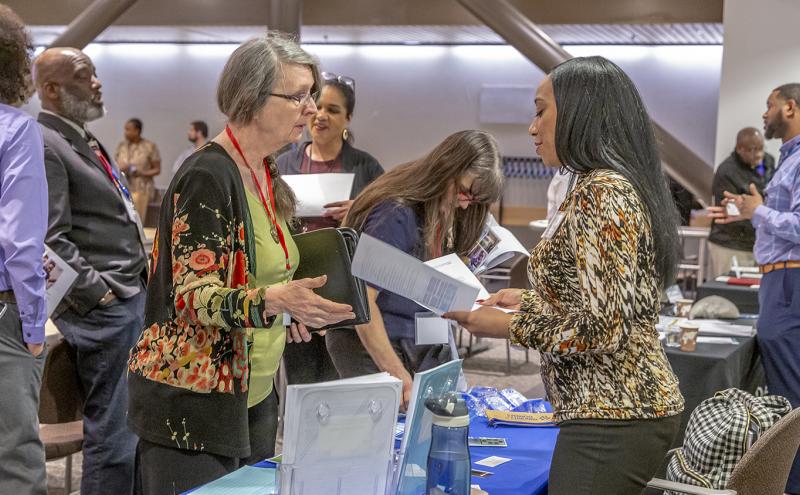 July 15, 2022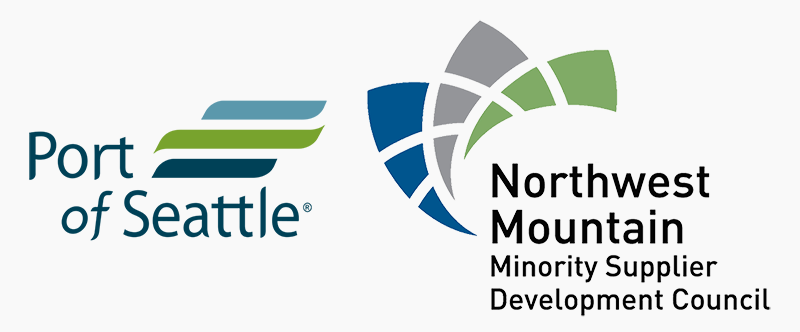 The Port continues its emphasis on building an equitable economy this summer by inviting women- and minority-owned small businesses, and other diverse firms, to apply for the second annual Business Accelerator, held in partnership with the Northwest Mountain Minority Supplier Development Council (NMMSDC).
Through classroom instruction and one-on-one mentorship with industry leaders, the Business Accelerator builds lasting networks while preparing businesses for contracting opportunities at the Port, as well as other government agencies. The Accelerator especially looks to support growth and expansion in firms working in key Port industries Airport Services, Construction, Energy, and Maritime Industries.
"As a former small business owner, I know how challenging it can be to win your first contract with a government agency," said Port of Seattle Commissioner Ryan Calkins. "The Port's Business Accelerator helps small businesses, particularly women and minority-owned businesses, to clear those hurdles. At a time when the Port has over $ 4 billion dollars of capital projects on the immediate horizon, we need to build our bench of business partners who can do that work. When those firms come from our economically disadvantaged and historically underserved communities, it multiplies the benefits of our projects."
The application process closes on August 8, 2022, and the program begins on September 7, 2022. View participant eligibility and apply for the accelerator.
More Information and Accelerator Application
The 2022 Business Accelerator Program builds on the high level of interest, and success of the first-ever instance of the program in 2021. One participant from the first-year program gave future participants the following advice: "Do it. The only way to grow your business is to invest in yourself and that is going to take time. We have organizations that are helping us and we need to take time to invest in ourselves."
The Business Accelerator Program will occur parallel to the Advanced PortGen workshop series. The Accelerator serves businesses that already have some experience with government contracting and are ready to level up. The Advanced PortGen workshop series welcomes all businesses, including those with no or limited government contracting experience. The Accelerator Program requires an application, regular meetings with a mentor, and consistent attendance. Participants in the Advanced workshop series can join sessions on a drop-in basis.
Together these programs complete the Port's broader effort to support equitable opportunities for small business owners. On Tuesday, July 12 the Port of Seattle Commission approved funding to launch Community Business Connectors, an innovative two-year pilot program with the Seattle Metropolitan Chamber of Commerce aimed at providing direct service to underserved small businesses across King County.
About the Council
Founded in 1978, the Northwest Mountain Minority Supplier Development Council is a nonprofit organization whose mission is to drive economic value by equalizing opportunities. As an affiliate of the National MSDC, the Council certifies minority-owned businesses and provides access to supplier development, supply chain inclusion, networking events, and formal introductions. The Council serves the states of Alaska, Idaho, Montana, Oregon, Utah, Washington, and Wyoming.
If you would like more information about this topic, please call Fernando Martinez, President, and CEO, at (253) 243-6959 or email fmartinez@nwmmsdc.org.
Contact
Perry Cooper | SEA Airport Media Officer
(206) 787-4923 | cooper.p@portseattle.org
Karla Malacon, NWMMSDC
(253) 243-6959 | Kmalacon@nwmmsdc.org