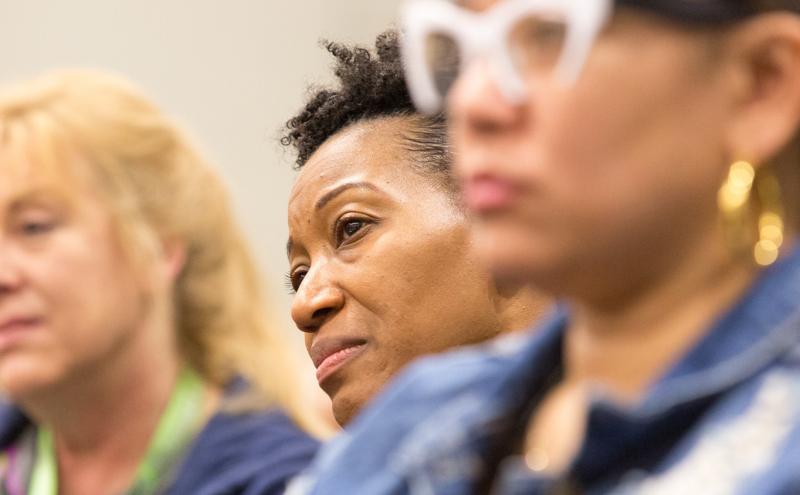 The motion builds on prior work to build equity and end systemic racism in the workplace
October 13, 2020
The Port of Seattle Commission passed a motion to promote equity and end structural racism in the Port's workplace and operations. Over the past few years, the Port has made progress and taken important steps to become a more equitable organization and recognize its shared responsibility and commitment to fighting racism and discrimination. This motion builds on and reinforces those efforts.
"The goal of this motion is to take a hard look at ourselves and formally analyze every nook and cranny of the organization, hunting down signs of structural racism or discrimination," said Port of Seattle Commissioner Sam Cho. "This motion will build upon the equity efforts by the previous commission, findings from our Office of Equity, Diversity, and Inclusion, and will lean heavily on staff input from recent round tables and town halls."
Ultimately, the Port's vision is to become an organization that mirrors — throughout its breadth of operations and services and within its leadership hierarchy — the diversity of the community, instills principles of equity in its culture, and ensures a fair and intentional distribution of opportunities to expand economic development and quality of life for all. 
"The Port of Seattle should be commended for undergoing this important work, as systemic and racial bias need to be eradicated in our society," said King County Councilmember Girmay Zahilay. "By looking inward and working to assess their own organization, it is clear the Port of Seattle is on the right path to making necessary changes that will provide improvements for years to come."
The motion directs Executive Director Steve Metruck to examine Port operations and policies for sources of racial bias and discrimination and to develop programs and policies eliminating inequity in all aspects of the organization.
"The Port of Seattle welcomes the assessment and self-examination to reflect better the communities we serve," said Executive Director Steve Metruck.  "I am proud of our workforce and the work we do and look forward to seeing how we can do better."
The mission of the Port of Seattle is to promote economic opportunities and quality of life in the region by advancing trade, travel, commerce, and job creation in an equitable, accountable, and environmentally responsible manner. The Port of Seattle's Century Agenda reaffirms our commitment to creating opportunities and economic prosperity for all in the region by calling for the Port to be a model for equity, diversity, and inclusion.
The motion takes additional steps beyond what the Port's Office of Equity, Diversity, and Inclusion Strategic Plan has set out to achieve by directing the Port to align policies and procedures into comprehensive policy for advancing racial equity. This will establish the Port, locally and nationally, as a leader in this work, illustrating our commitment to act, learn, and progress as an organization that values and centers equity, diversity, inclusion, accountability, and transparency.
Contact
Peter McGraw | Media Officer
(206) 787-3446 | mcgraw.p@portseattle.org