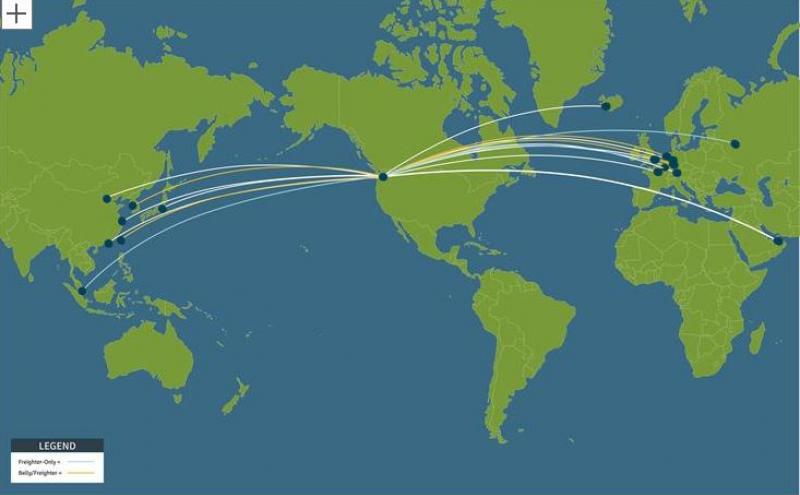 Air Cargo Non-Stop International Routes
The Puget Sound Region is a vibrant manufacturing, technology, distribution, and commercial center. Several major global companies call it home, including Microsoft, Amazon, Costco Wholesale, Starbucks, Nordstrom, Expedia, and Weyerhaeuser. Reliable access to air cargo services through Seattle-Tacoma International Airport (SEA) increases productivity of regional businesses and enhances industry competitiveness. Efficient, cost-effective connections to global markets support regional industries such as:
Commercial aerospace
Hi-tech manufacturing
Fresh seafood products
High-value agriculture
Seattle-Tacoma International Airport ranked 19th in air cargo volume in North America by ACI in 2021. SEA is the third largest airport for international cargo on the West Coast (excluding Anchorage). Our ideal geographic location makes us a premier international logistics hub for trade between Asia and North America. SEA also offers comparable flight times to major European air cargo hubs. Our airport's large, well-populated catchment area is served by multiple nonstop freighter services as well as numerous nonstop wide-body passenger flights offering belly-hold capacity to a diverse range of desirable destinations. A broad range of major U.S. destinations are served by both freighter and passenger domestic belly services as well.
Additional information about our dynamic region is available on the Puget Sound Regional Council's website.