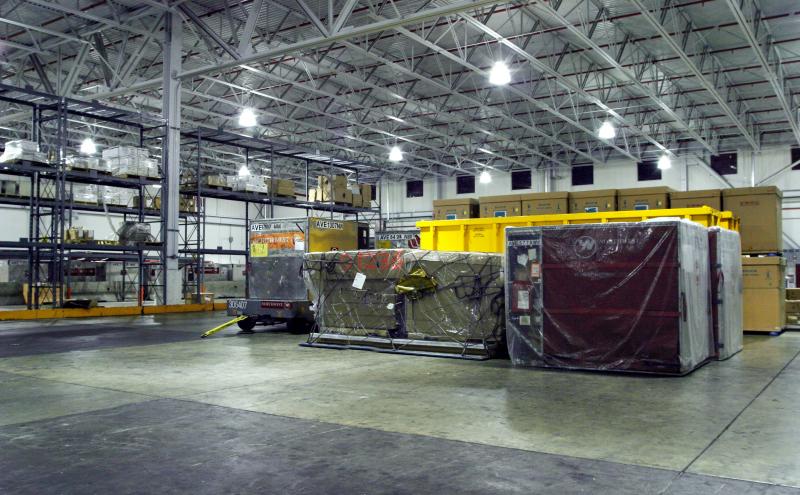 Our region
The Puget Sound Region is a vibrant manufacturing, technology, distribution, and commercial center. Among the A-list companies that call it home are Microsoft, Amazon, Costco Wholesale, Starbucks, Nordstrom, Expedia, and Weyerhaeuser.
Access to air cargo services through Sea-Tac increases the productivity of regional businesses and enhances industry competitiveness. Efficient and cost-effective connections to the global market provides a catalytic impact to regional industries such as:
Commercial aerospace
Hi-tech manufacturing
Fresh seafood products
High-value agriculture
Detailed data about this dynamic region is available on the Puget Sound Regional Council's Web site.
Our Cargo Facilities
Cargo area hardstand parking for 17 widebody aircraft
Port-owned and third-party developed cargo facilities to suit most needs
More than 200 acres of land for airport-related logistics park development
Onsite federal inspection services including Customs, U.S. Fish & Wildlife, USDA, FDA, CDC and TSA
An accessible location in the center of the greater Pacific Northwest regional market area
Excellent surface transportation connections, with close proximity to two major West Coast seaports
Seattle-Tacoma International Airport Basics
SEA Airport operates three category IIIb certified runways using ASR-9 and ASDE-X radars which reduce congestion and delays.
Three runways:
16L/34R - 11,901 feet, concrete/grooved
16C/34C - 9,426 feet, concrete/grooved
16R/34L - 8,500 feet, concrete/grooved
Detailed information on SEA Airport is available on http://www.airnav.com/airport/KSEA.