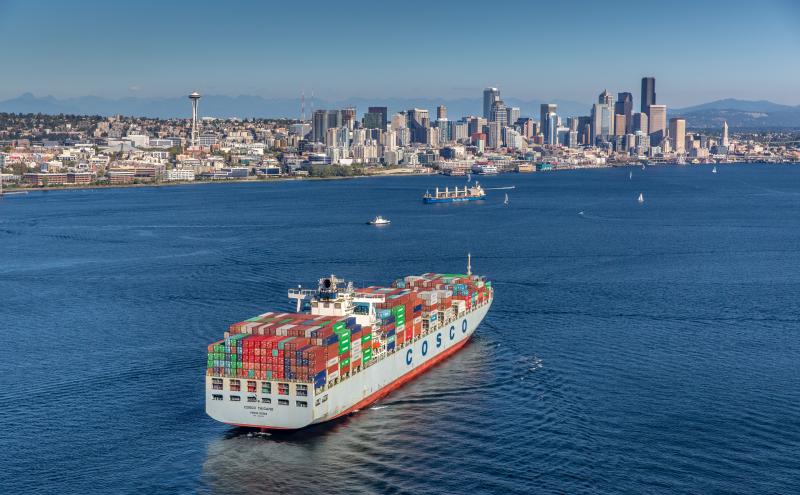 The Port of Seattle and Northwest Seaport Alliance are developing ambitious and comprehensive implementation plans to address the urgency of the climate change crisis and to reduce Port-related air emissions in the region. These plans will describe how the ports will implement the 2020 Northwest Ports Clean Air Strategy (2020 Strategy). The 2020 Strategy—unanimously adopted by Port commissioners in April 2021 — is a collaborative effort between the Port of Seattle, Tacoma, the Northwest Seaport Alliance, and Vancouver Fraser Port Authority in British Columbia, that sets a vision to phase out seaport-related emissions by 2050.  
The ports are collecting feedback on draft plans over summer 2021. Final plans, incorporating feedback from  community residents, will be presented to port commissioners for adoption in late 2021. 
We want to hear from you!
Your feedback is crucial as we develop implementation plans that represent the needs and experiences of the communities we serve.
You can get involved in the process and provide comment the following ways:
Attend upcoming virtual community workshops
Tacoma Community Workshop: Mon. July 26th, 6:00-7:30pm
Seattle Community Workshop: Tue. July 27th, 6:00-7:30pm
The workshops will include a brief presentation about the clean air and climate actions the ports are taking to work toward the zero emission by 2050 vision of the Northwest Ports Clean Air Strategy in the next 5-10 years. Participants will be divided into breakout groups to share feedback and input on the actions and ideas for how the ports can continue to engage community members in implementation. Email cleanair@portseattle.org to register. 
Watch the community webinar
Implementing the Northwest Ports Clean Air Strategy: A community briefing on maritime clean air and climate action in the region 
The webinar will be followed with a series of workshops where community members can share feedback with Port representatives. 
Tell us how the seaport impacts your life and the sustainability improvements that are most important to you and your community.  
Translated survey: 

The deadline to respond to the survey and/or submit comments is Sunday, August 15th. 
Read the draft plans
Learn more about the collaborative vision, strategies, and planned actions to phase out seaport-related emissions.