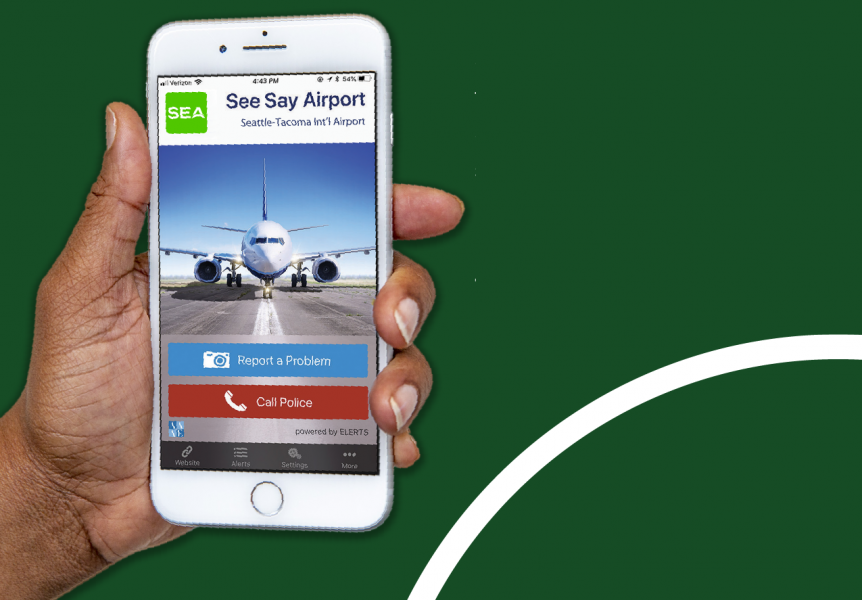 Security and safety are our top priorities
Help us keep Seattle-Tacoma International Airport (SEA) safe, secure, and clean by directly reporting safety, security and maintenance concerns to the airport.
The See Say Airport App is available for Android and Apple devices for free on the on the iOS and Google Play store. The app allows you to discreetly send photos, videos, and a message to airport operations.
In a few clicks, you can share information about:
Suspicious persons or activity
Human trafficking
Maintenance issues
Restrooms that need attention
There are three ways to report an issue:
Thank you for taking the time to download the App, by submitting issues you are contributing to the overall safety, security, cleanliness at SEA!