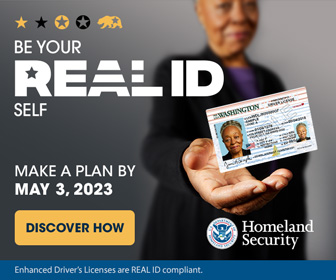 See what you need to know before you go!
The following information is from our partners at the United States Department of Homeland Security for U.S. Customs and Border Protection (CBP) and the Transportation Security Administration (TSA).
If you have any other questions about screening or REAL ID requirements you can reach out to TSA directly on their website, or on social media @AskTSA on Facebook or Twitter. If you have questions on passport control and documentation required for entry into the United States, you can contact the Embassy or CBP's Customer Service Team.