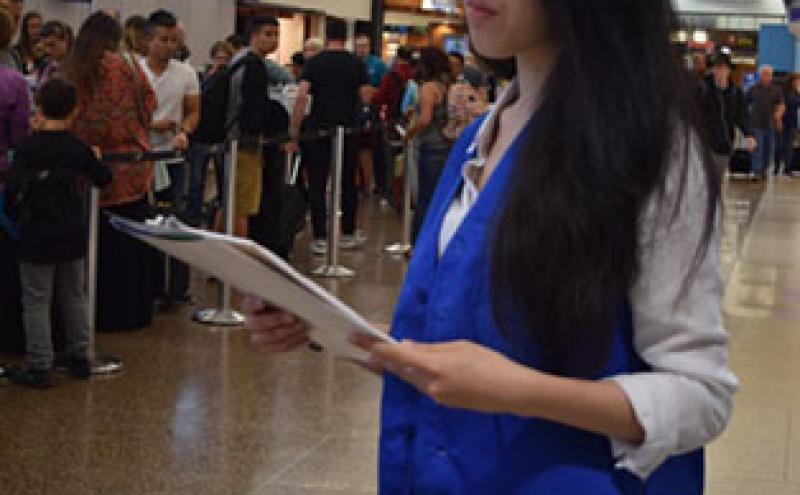 In June, Winnie Huang graduated from Franklin High School and will be attending University of Washington studying healthcare this coming fall.
With some help from College Access Now and research online, she came across an internship opportunity. As a full-time intern at the Port of Seattle working in customer service, on top of this she also works as a barista at Starbucks.
"Trying to manage my time from working [at Sea-Tac] and at Starbucks is stressful," Winnie said. "But at least I have something to do over the summer."
Winnie finds herself roaming the airport putting the needs of travelers first, from answering questions to directing people to checkpoints and gates, there is not one instance where she can take a break with an abundant number of travelers coming in and out of Sea-Tac.
With the amount of walking she does, "I haven't been this active in a long time. Not an athletic person at all, but I get my exercise."
Interns in customer service are placed at various stations throughout the airport cycling around from one station to the next again answering any questions or concerns travelers have.
Winnie hopes to gain as much experience with the time given to her. She hopes to improve her communication skills and the ability to strike a conversation with anybody, "I hope to grow as a confident individual which would help me with future job opportunities."
Published Date
Dec 12, 2017