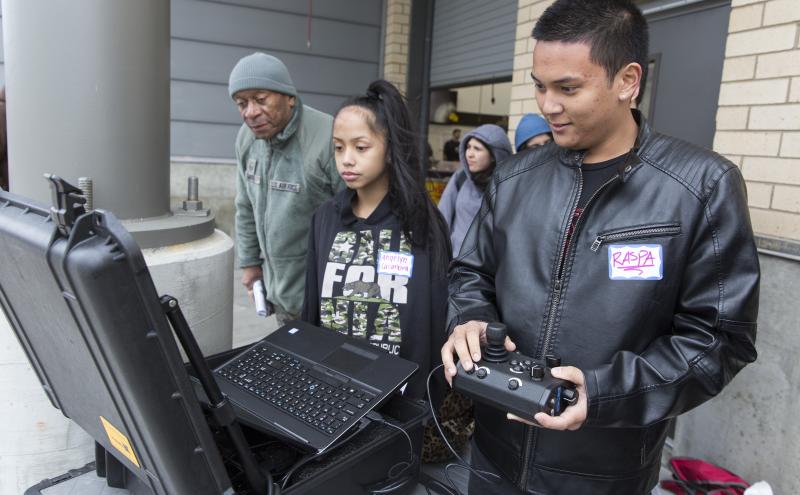 The Request for Proposals (RFP) has been posted! Please visit
VendorConnect
to view the RFP, ask questions, or RSVP to events.
The Youth Career Launch is a pilot program guided by the Equity Index and the Awareness, Experiential, Preparation and Launch (AEPL) model within the Career-Connected Learning (CCL) framework. This will be accomplished by partnering with community organizations to provide career launch opportunities for young people aged 16-24 in port-related industries. The pilot will emphasize:
Working with BIPOC youth and communities in a workforce development capacity;
Partnering with employers in port-related industries;
Youth job training; and
Providing wrap-around services to facilitate workforce development opportunities.
The pilot program will be funded for a total of $4.1 million over three years to directly support maritime industry career preparation and launch.
 A general information session was hosted on April 26, 2022 via MS Teams. You can watch a recording of the session below and download the slides from the session. 
Background
The Youth Career Launch Program builds on work begun by the Port in 2020 when it created the Opportunity Youth Initiative as a direct response to the economic crisis in communities most impacted by COVID.
In 2021, the Opportunity Youth Initiative provided 280 youth – the majority of whom were youth of color and from economically distressed zip codes – with internship training opportunities in Port-related jobs and careers in aviation, construction, green jobs, and maritime.
An order presented by Commissioner Hamdi Mohamed and supported by fellow commissioners renames the Port's Opportunity Youth Initiative to the Youth Career Launch Program, explores how to evolve the program from a temporary economic response to a permanent program aligned with core Port priorities and best practices, expands community and industry partnership, and lays the groundwork for a process to evaluate and set a plan for the program's future by the end of 2024.