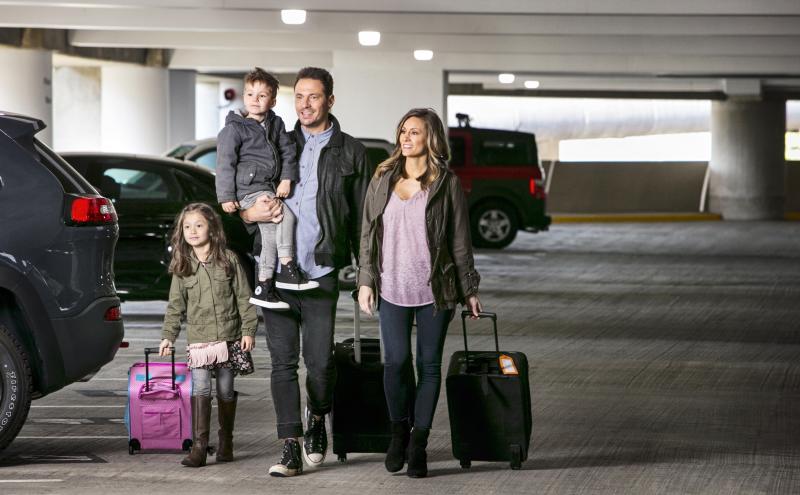 Pre-Booked Parking Rates
Pre-Booked Parking is now available! Book your parking in advance at ParkSEA.org.
Drive-Up Parking Rates
Drive-up parking is also available for both short- and long-term parking stays at the rates listed below.
Drive-Up Parking

Type

Current Rates

Terminal Direct
(Floor 4, shortest walk to terminal)

Hourly

$10.00

Daily

$47.00

Weekly

$329.00

General Parking
(Floors 1-3, 5-8)

Includes Over-Height Parking
(over 6'10")

Hourly

$8.00

Daily

$37.00

Weekly

$222.00
SEA Airport public parking rates effective June 1, 2023 and include all taxes and fees.
Parking rates are adjusted annually to keep pace with inflation and local tax increases. Parking revenue supports and funds the airport's operating and capital budgets, including its current suite of Upgrade SEA capital projects that improve the airport customer experience from the drives to the gate. 
Terminal Direct - Our Most Convenient Parking Option
Floor 4 of the parking garage is reserved for Terminal Direct parking. As the name implies, parkers have direct access to the Main Terminal via the skybridges on the floor. It's the shortest route from car to gate and is available for both short- and long-term parking. 
General Parking
General Parking is available on seven floors of the SEA garage: Floors 1-3, and 5-8. Parkers can use General Parking for both short- and long-term stays.
Accessible Parking
ADA-designated parking stalls are available in both General Parking on Floor 5 and in Terminal Direct on Floor 4. Vehicles properly displaying valid disabled permit identification may use these spaces. Posted rates for General and Terminal Direct Parking apply. For more information, visit our Accessible Parking page.
Over-height Parking
The height limit for vehicles entering the Airport Garage is 6'10". Vehicles above that limit should park in Over-height Vehicle Parking. Over-height Parking is available on a first-come, first-served basis. This lot is very limited and regularly reaches capacity with only 78 stalls (4 stalls designated for ADA use only). You can access this parking area via Highway 99 / International Blvd. from the north or south. Follow the signs marked "Over-height Parking" from the Airport Expressway. At the entry plaza, use the open lane on the far right and take a ticket from the machine. After the gate opens, drive in and park in any of the stalls in the outdoor lot. The lot is within walking distance to the terminal.
Motorcycle Parking
Dedicated motorcycle parking stalls are available in General Parking on Floor 3 in Rows U and W. Motorcycles pay the same parking rates as automobiles for hourly, daily and weekly parking.
Electric Vehicle (EV) Parking
The airport offers 94 electric vehicle parking stalls providing free EV charging for parking customers on a first-come, first-served basis. Stalls are marked with green striping and are designated as "Electric Car Charging Only." These are LEVEL 2 chargers.
Floor 7, General Parking
Sixty-four (64) stalls are located in Row E and F.
General Parking rates apply.
Floor 4, Terminal Direct
Thirty (30) parking stalls are located in Rows E and F.
Terminal Direct rates apply.
Extended Stay Parking 
Travelers may leave their vehicles for extended periods. Travelers parking for more than 30 days must pre-book online or make special arrangements through the SEA Airport's Public Parking Office, (206) 787-5308. Without these arrangements, the vehicle may be considered abandoned and could be towed at the owner's expense.